Roohome.com – Having an apartment in the middle of a dense urban, make you think how to create your apartment's appearance more enticing. You do not want to find uncomfortable in your own apartment, that is why you need a glimpse of pearl aesthetic concept which suits for you designed by Pavel Pisanko.
As an interior designer, Pavel Pisanko develops his creative idea to design an apartment by applying an unique pearl aesthetic concept. In accordance with the concept, he paints the wall with a white shade. Afterwards, placing a bluish-grey in the middle of living room can show pearl's vibe.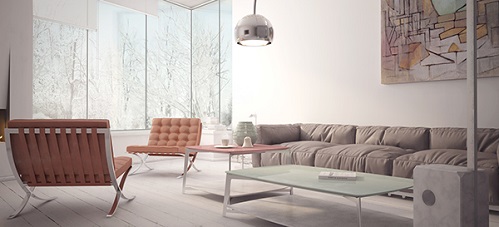 Peeking over the window, a pair of chairs near the couch and an artistic painting also can be seen on the wall.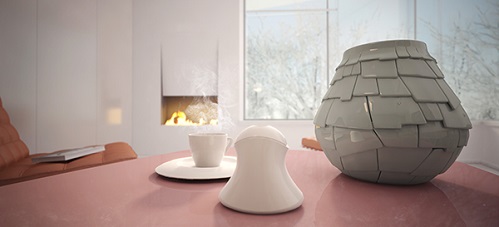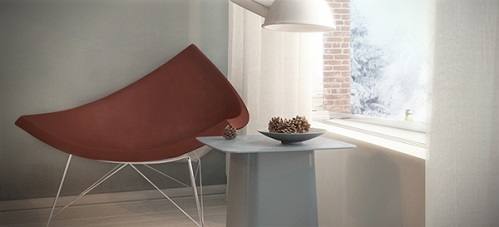 Pavel never forgets to add some bluish-grey accessories around living room also in the corner in order not to disappear an elegant pearl aesthetic concept.
Moves to kitchen, a blend of grey and white shade are prominent. He chooses a simple dining table size for avoiding to use of too many spaces. A white curtain also a white wooden floor are attracting to look. A luxurious look of pearl aesthetic concept very suits for a kitchen.
If you have a wide work space in your apartment, do not miss to decorate it by using the concept. Like the way he does, Pavel puts a grey couch which is combined with a dark grey on the wall. Pavel Pisanko does not pick a real work table, but he create it from a partial of wall. No wonder, you could see an artistic view of pearl aesthetic concept from this place.
Begin to change your ordinary apartment becomes extraordinary by designing a whole room with an awesome pearl aesthetic concept. Pavel Pisanko has created an awesome result, so what are you waiting for?