Roohome.com – Having classical bedroom design is the best thing while you love classical way. Pavel Pisanko a famous home designer has just created best classical bedroom design that it is easy to use by many people to decorate their bedroom more comfortable.
The image above show Scandinavian-inspired bedroom. It comes with black and white color which the wall paint is using black dot to make it look classic. The plant in the pot make the room look natural even though it is using classical way.
The classical design look minimalist but it creates great view to someone who is in the room. Rocking chair also add the esthetic of classical score from this design.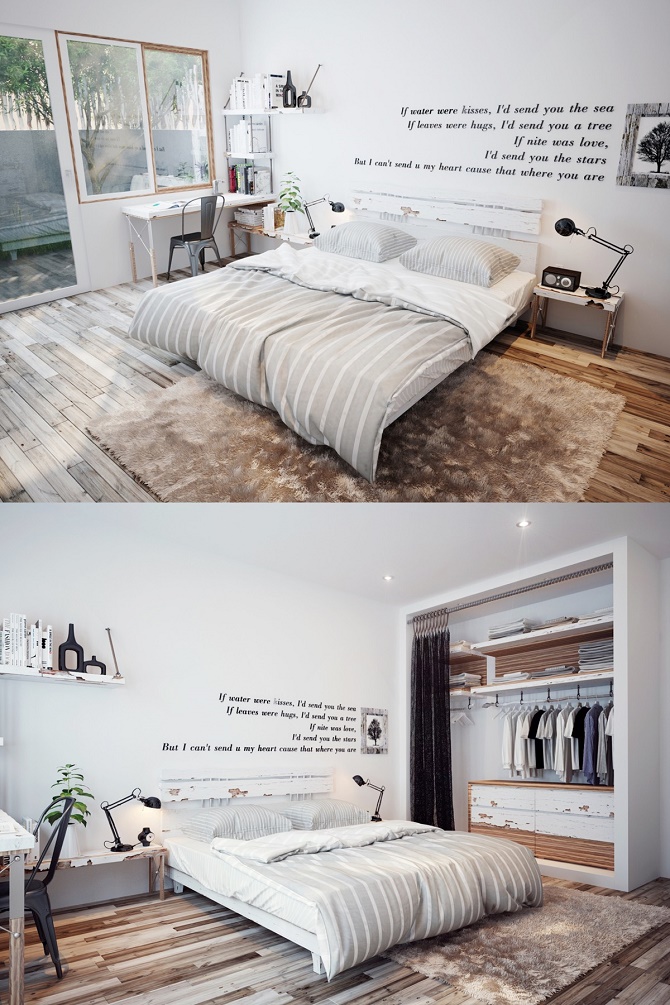 Another design from Pavel look classic but in elegant way. The bedroom style is so perfect matching with the tiles. We can also see the romantic words painting on the wall. The other side, the wardrobe looks as getting scratch where actually it is a classic design. It also uses curtain to close the wardrobe whenever we have done getting some clothes there.
Pavel Pisanko is a stunning home designer. He is so briliant by matching classical way without removing the esthetic score of it. Now, you can try to turn your bedroom into something new. Do not need to get bored in your bedroom anymore. Change the style and it will change your lifestyle.