Roohome.com – Some people say that using bold color schemes within a small space is more difficult rather than in the large space, it will be more looks like incidental impression. But, a strong sense of creativity coordinate bright accent colors across an open layout home will be right ways to handle this problem.
Cozy, stylish, and colorful apartment! Irina Ovsyannikov visualize apartment that only have 28 square meters into a gorgeous apartment for young woman or young couple with energetic tastes. Vivid accent colors that are dominant in this apartment will be best welcoming guest.
Irina Ovsyannikov renovate the stuffy design into the open layout and removing interior walls to enhance the sense of spaciousness and make sure the beautiful view from the window is visible from every angle of this space.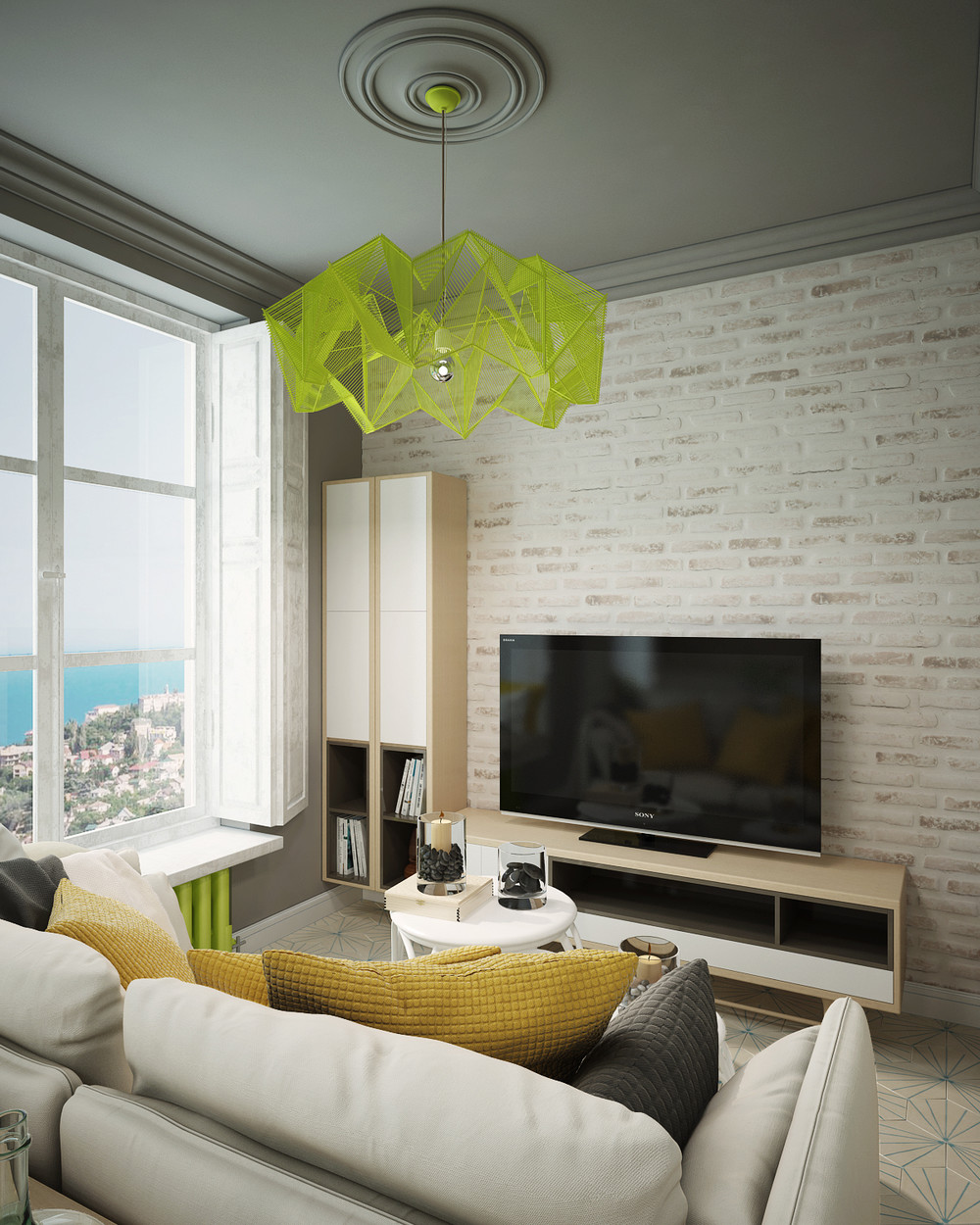 Brick walls that coated with imperfect white paint are suitable with the blue pattern floor in this gorgeous apartment. Modern sofa with colorful pillow that facing toward the window will be a cozy retreat for a young couple. Small wooden cabinet beside television is enough for your storage.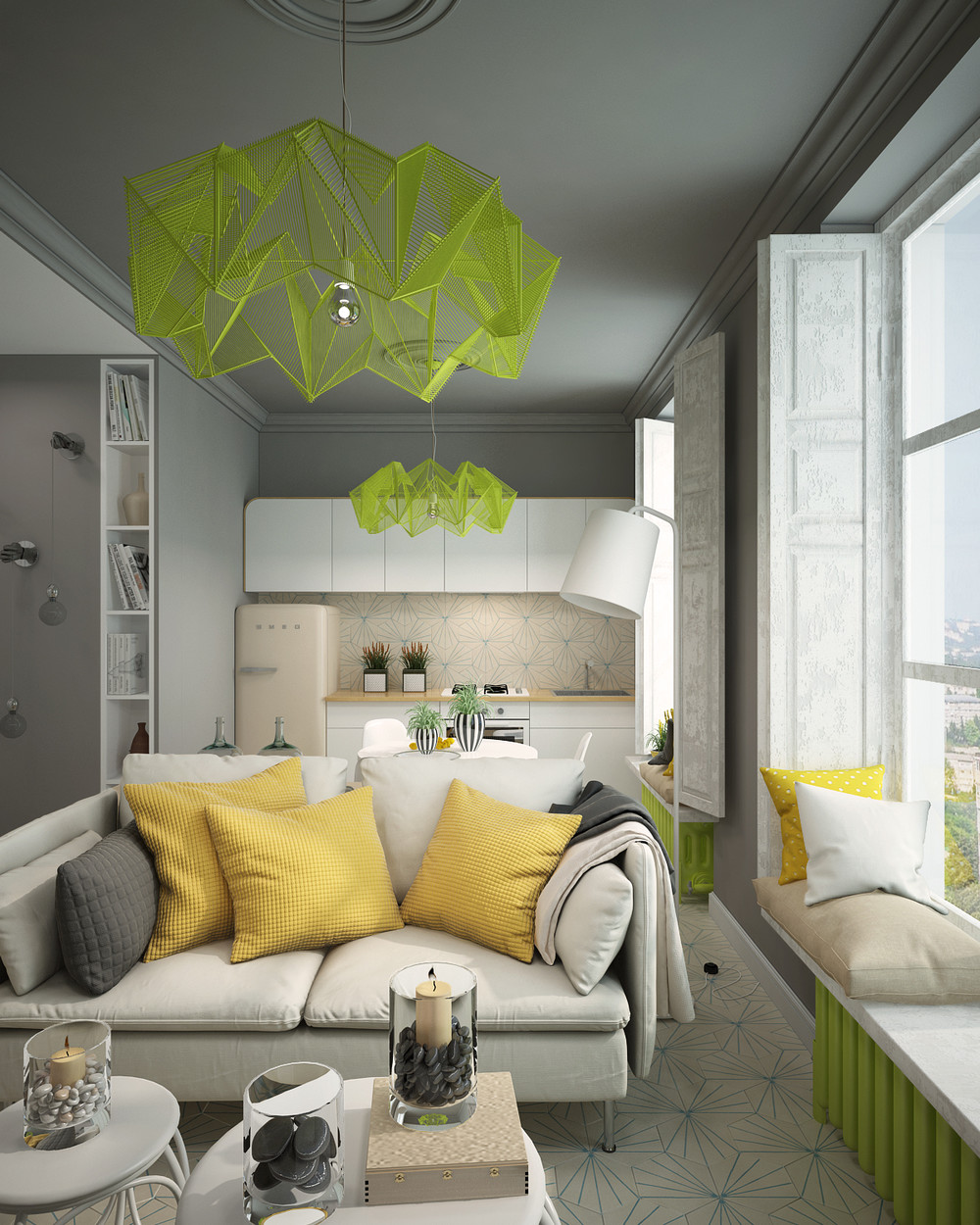 You can put a little space behind your living room for your minimalist kitchen and dining room. Light neutral colors and simple pattern would be nice for this kitchen. The designer also apply clean angular forms combine to create a bright theme but still tidy.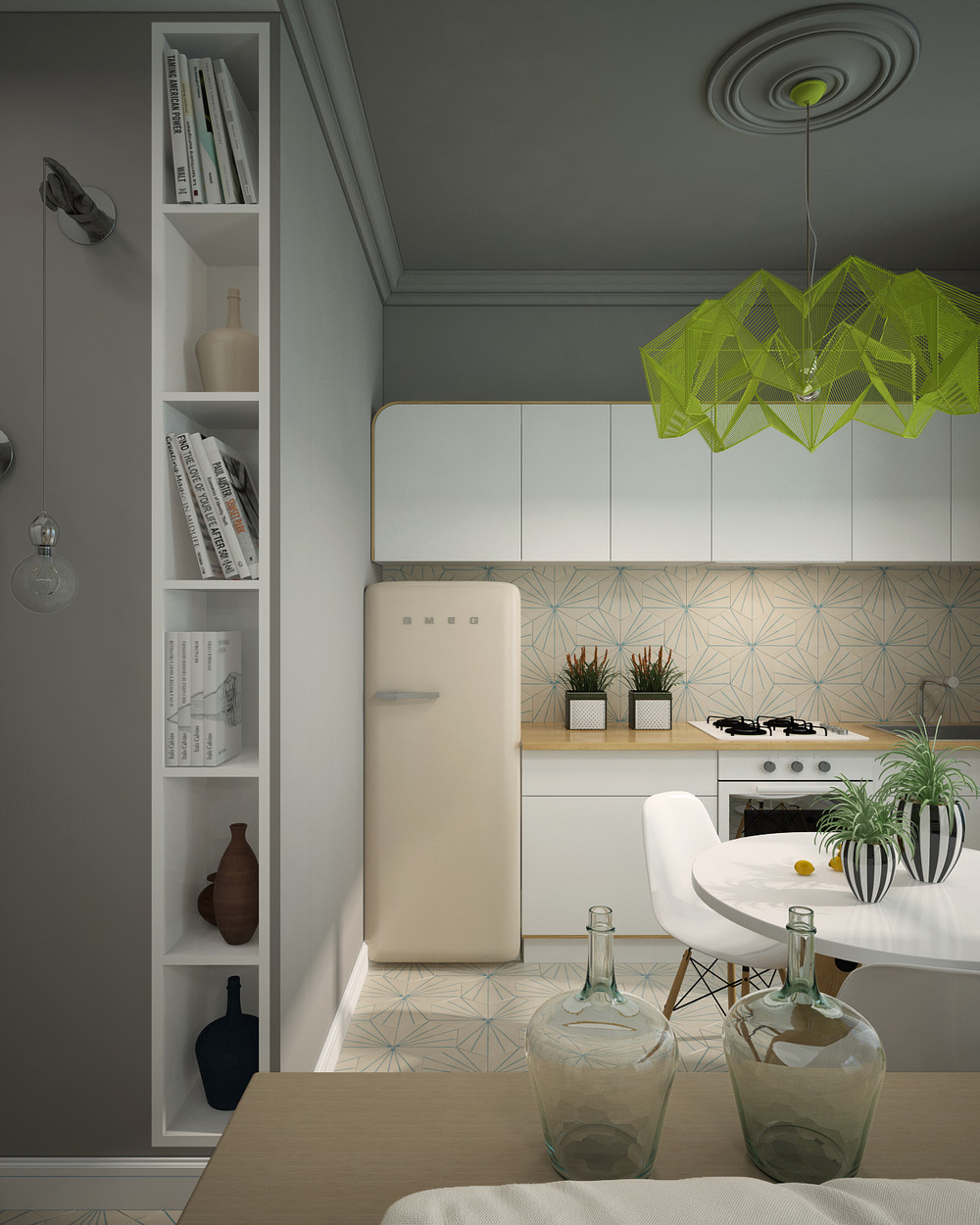 Versatile bookshelf offers convenient space to store your favorite books and decorations. The use of unique lamps with light color is also suitable to be placed in the middle of the dining room and living room.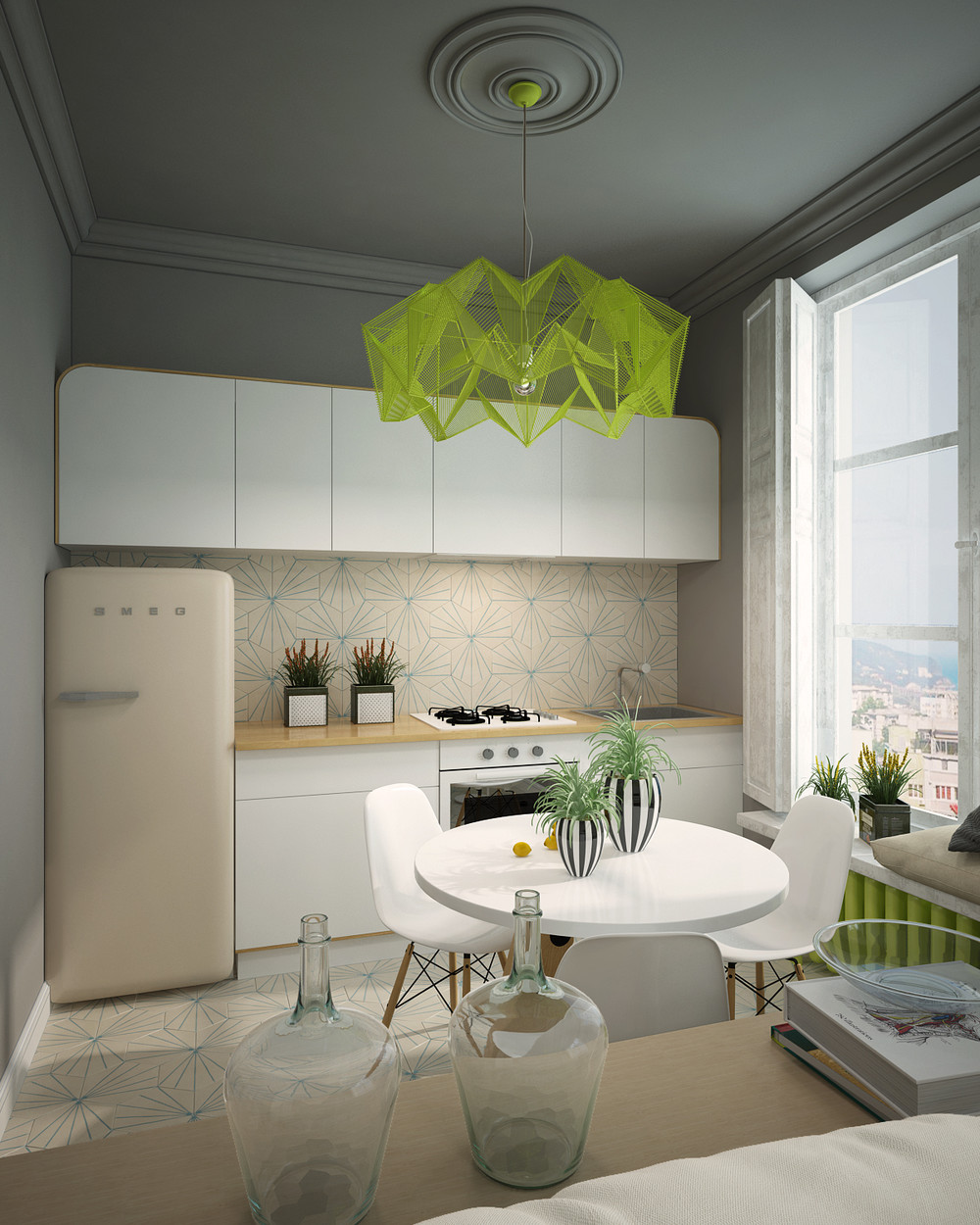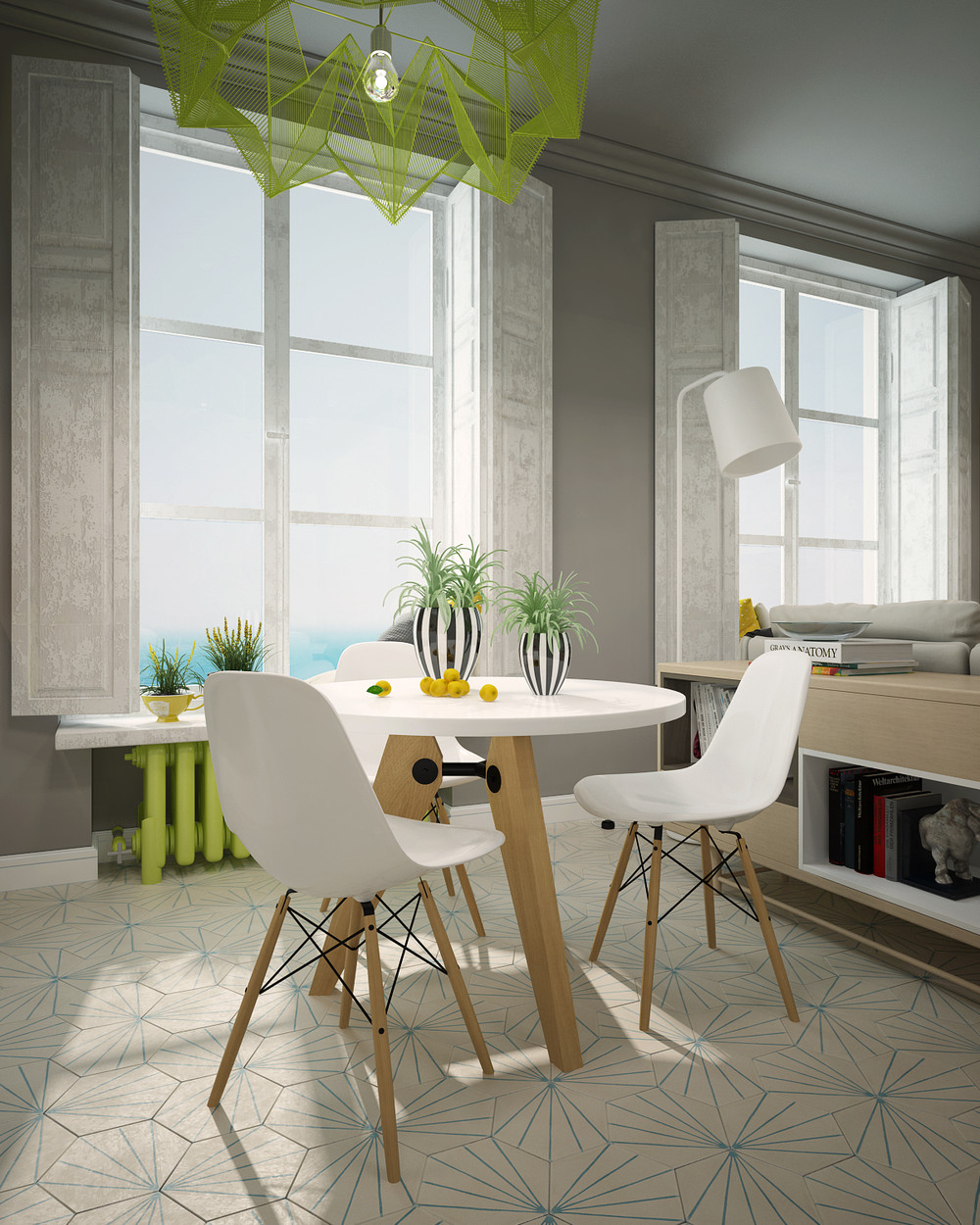 Simple dining table by Jean Prouvé with matching wood and hardware is very perfect for this gorgeous apartment. Place the dining table in front of the window to give a beautiful impression after meals.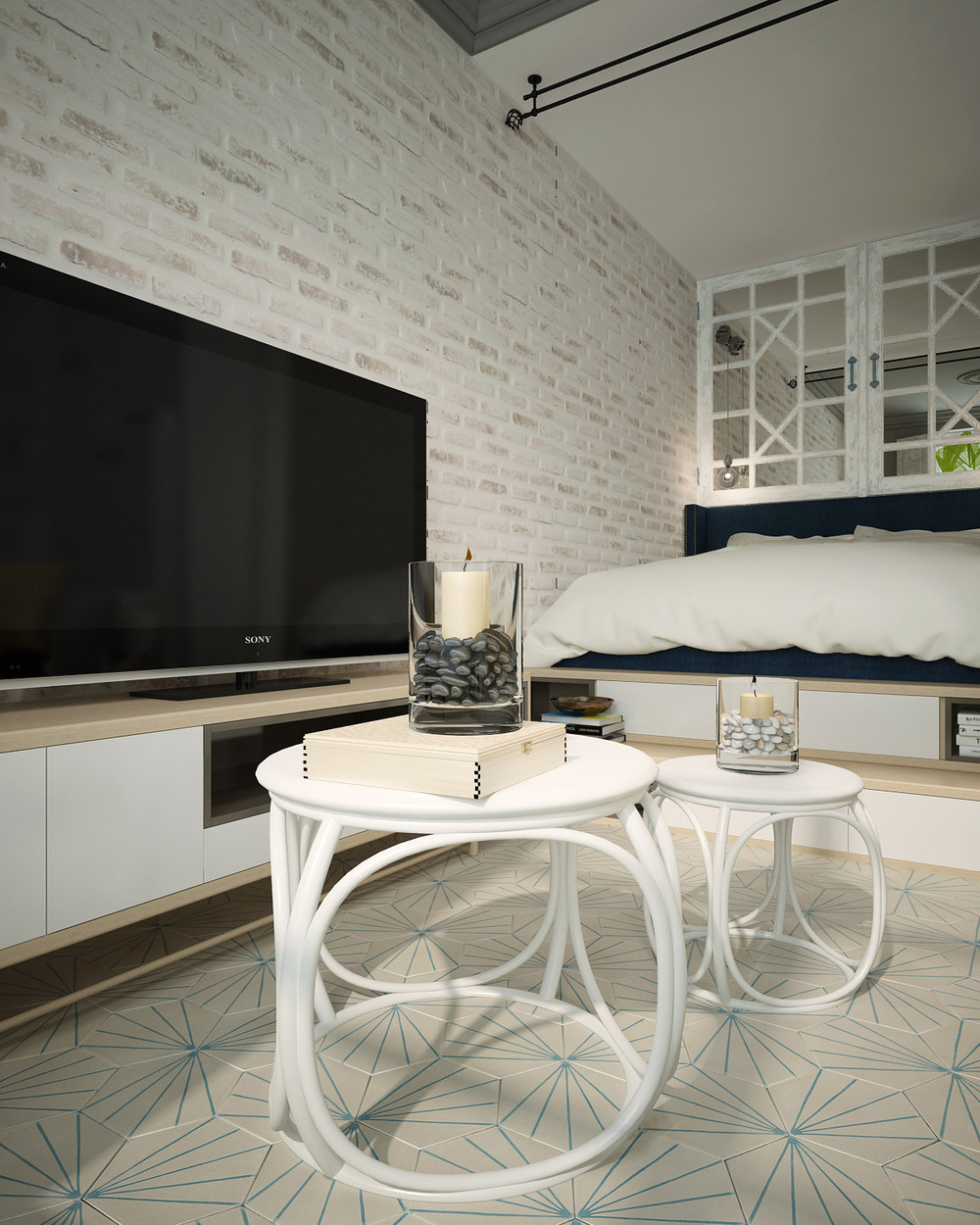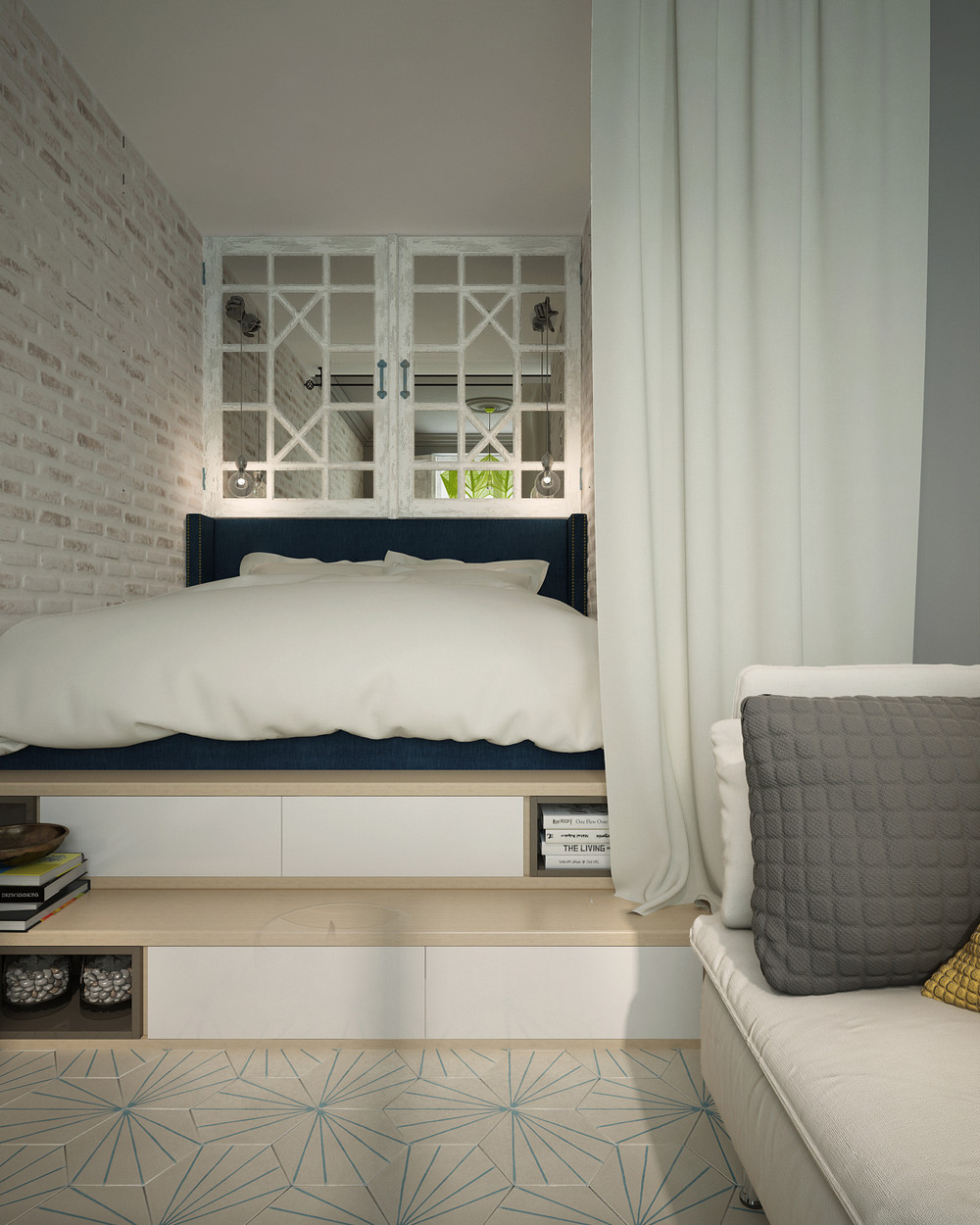 Comfortable bed with navy frame and cabinet doors double up as a mirror will create a spacious feel. You can also put a privacy curtain that can shields your privacy.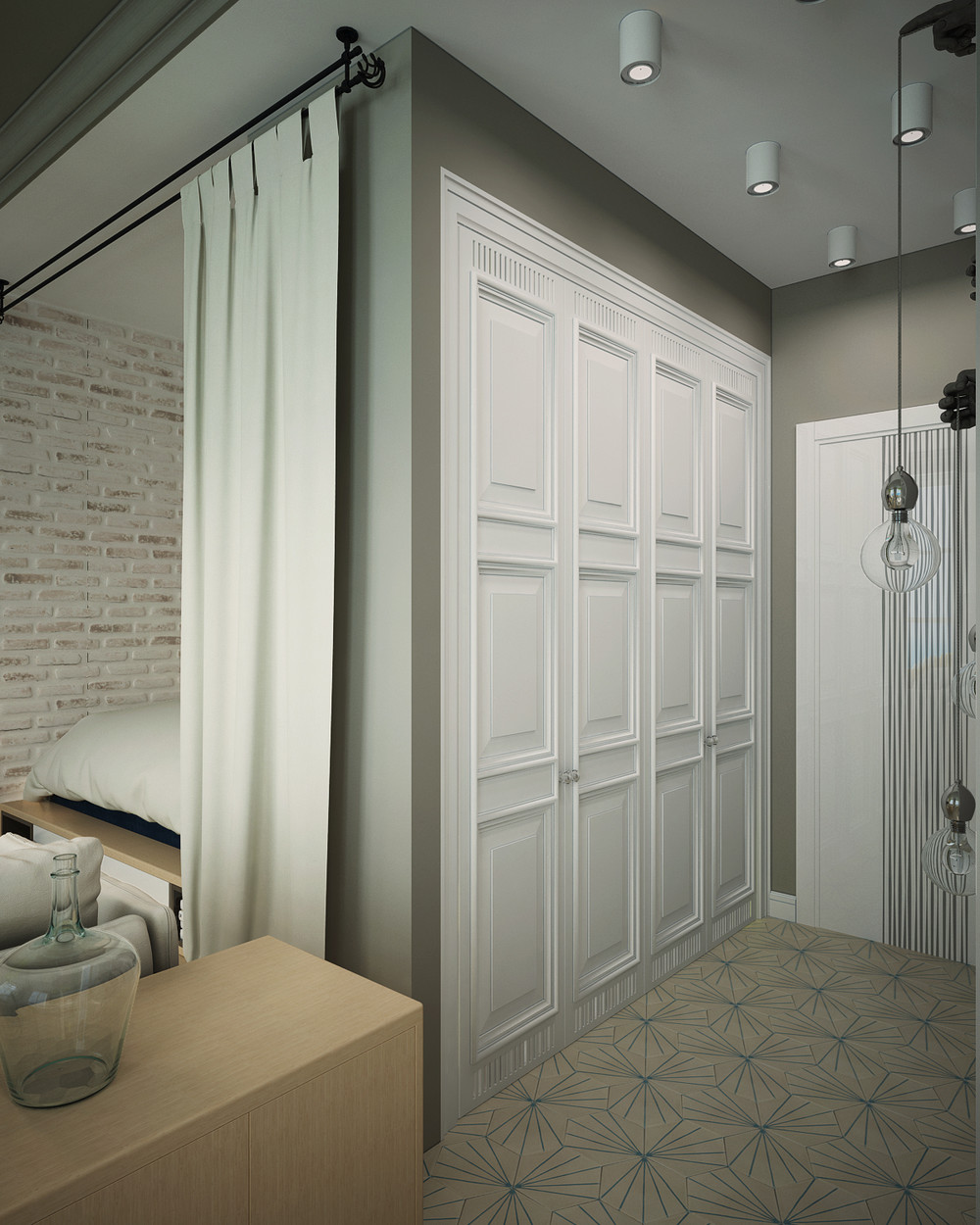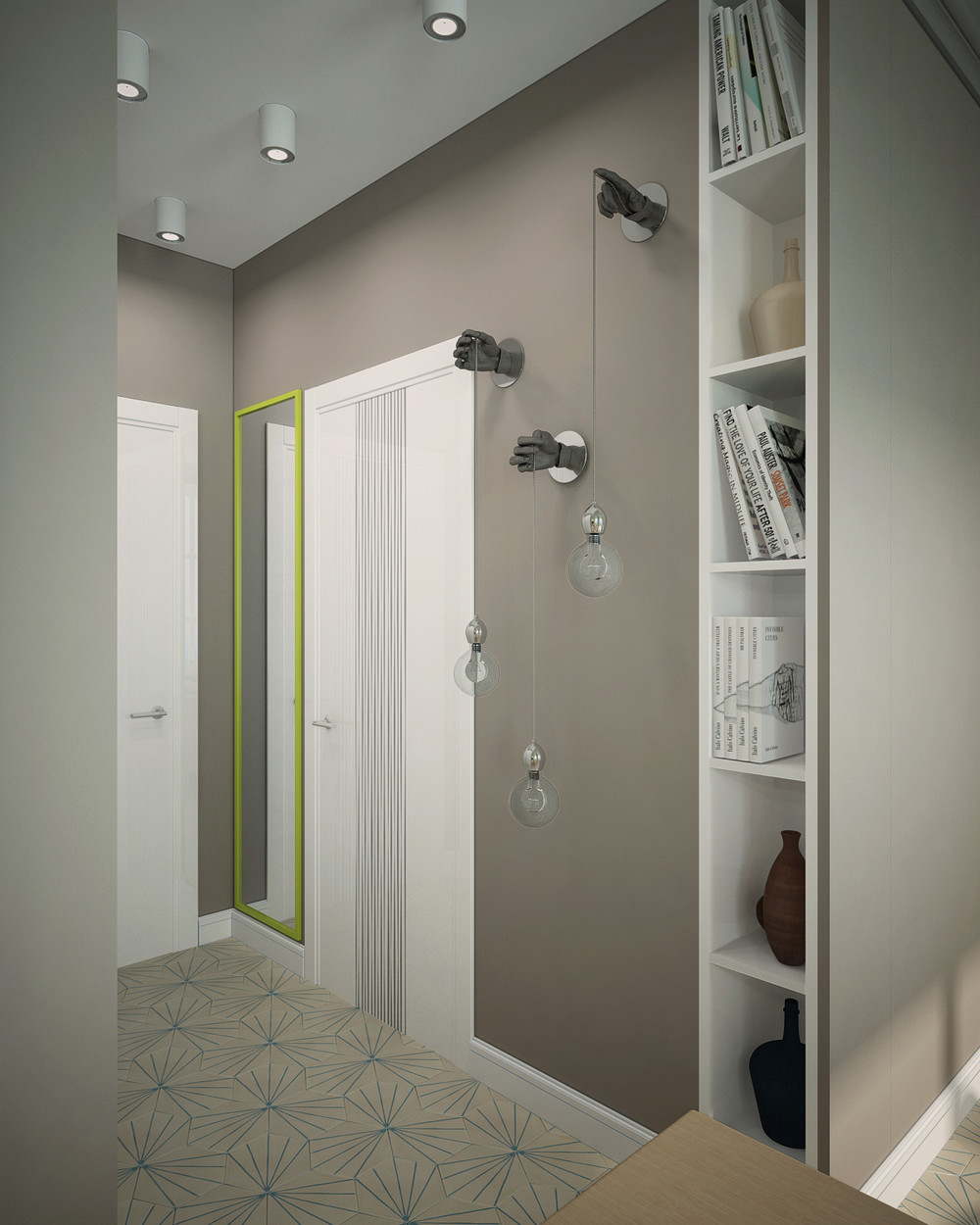 Minimalist cabinet facing toward the bathroom, allows you to find the clothes that you want to use after take a bath. Beautiful bulb hanging is also very suitable for decorating and lighting right?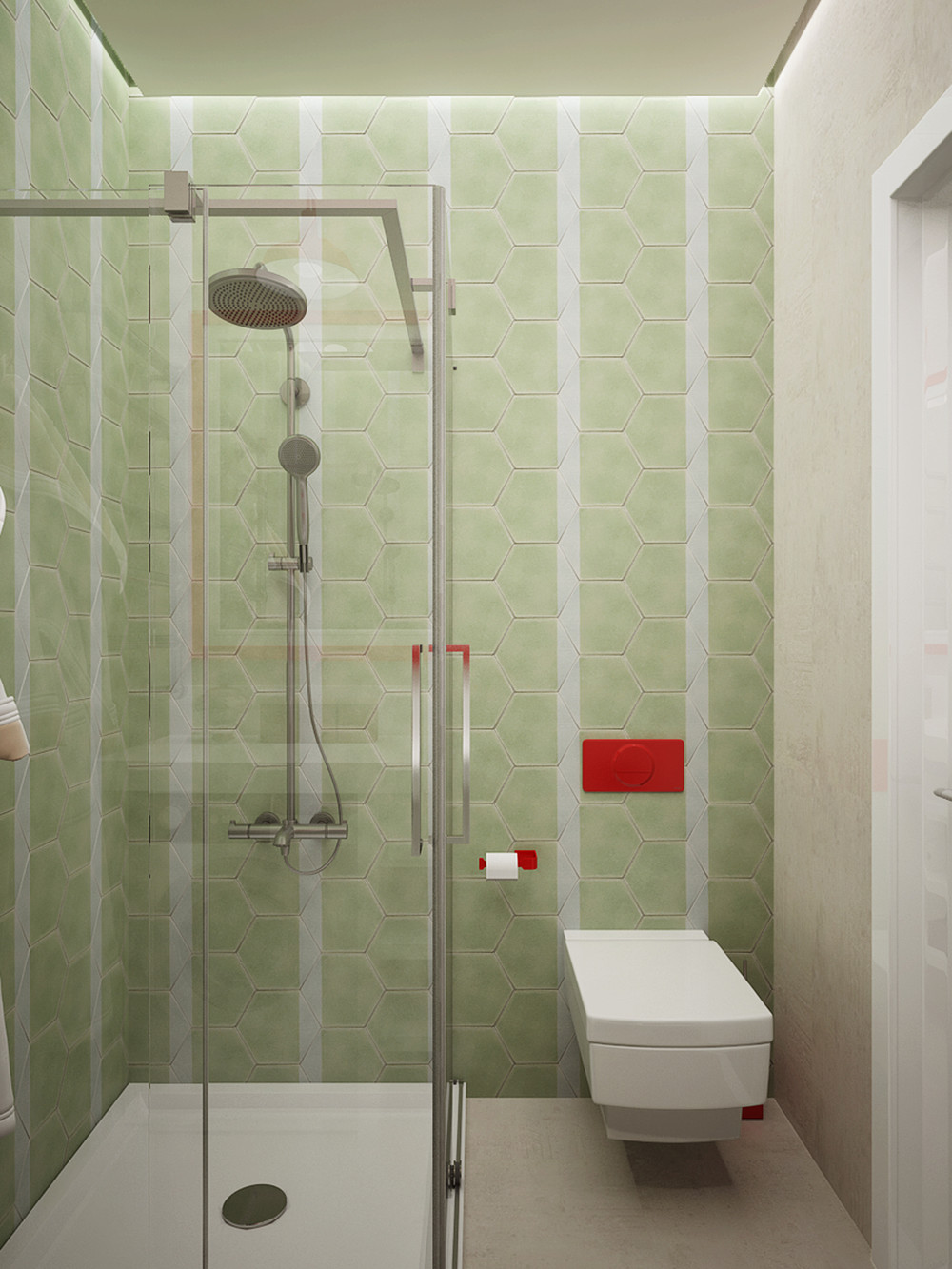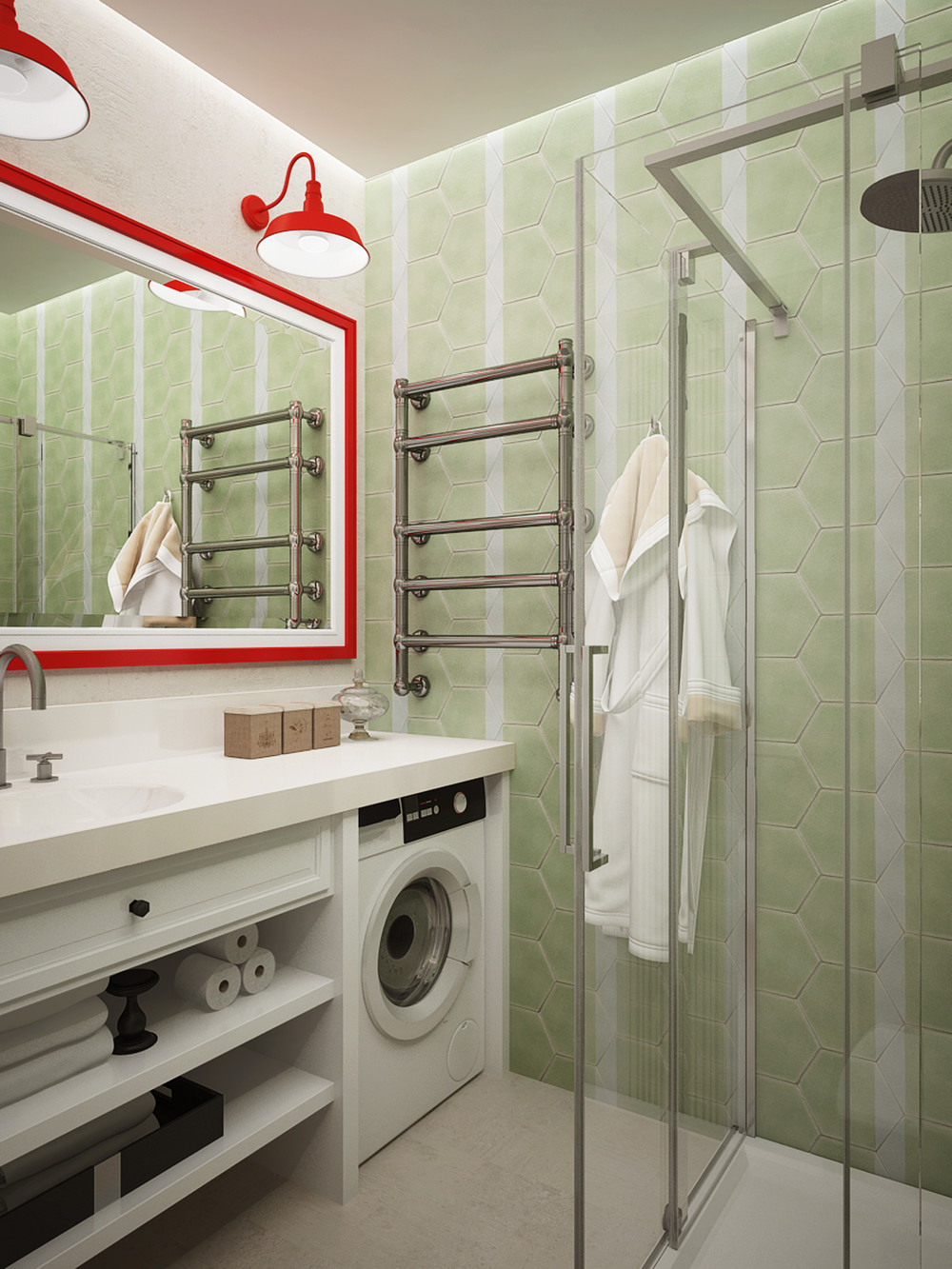 The bathroom compact with layout that quite inspiring. The designer provide an aesthetic bathroom with Glossy surfaces and metal-framed glass, a plenty of room for storage and the necessities for washing up.