Roohome.com – We all know that Scandinavian representations providing elegant and aesthetic design from this blog before. Selection of lightweight and soft materials are very important in Scandinavian style, so, you must be careful with it.
Duc Jimmi as an interior designer at  Talenti Design create Scandinavian apartment design perfectly. He combine both of beautiful functionality and creative use of color. He also use natural materials that would be more real and life. Every room must be inspired and full of imagination, still with a purpose to make any visitor smiled.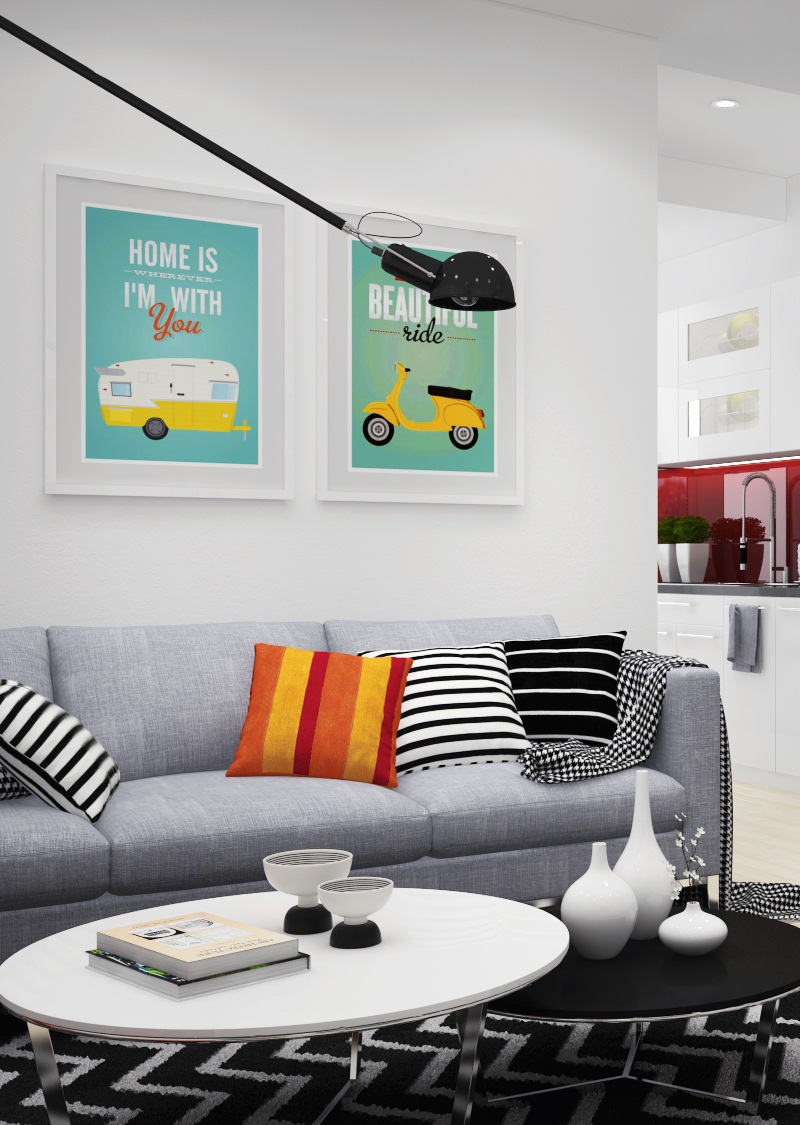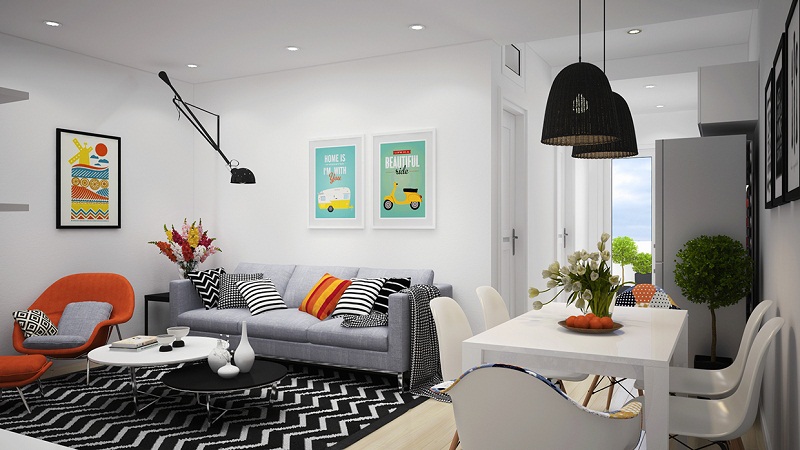 It would be better if there is no space between living room and dining room, You can feel more spacious.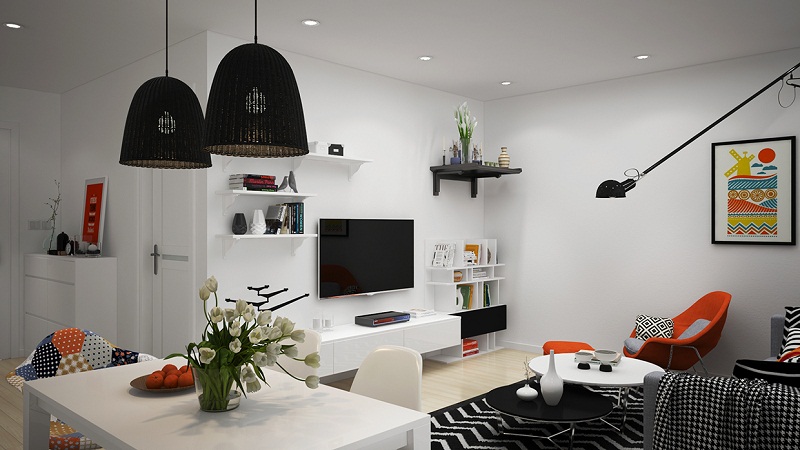 The living room actually is not very large, but the floor plan and fit color choice make it looks better. He mix some bright color for the ornament and furniture, and the rest is neutral color. For example, He use dark color to fill the lamp and the sofa. The wall decoration and the pillow are using bright color, it so colorful.
Comfortable wooden floor suitable to apply at this Scandinavian apartment design. Giving a large glass at the door bring the natural light during the day also.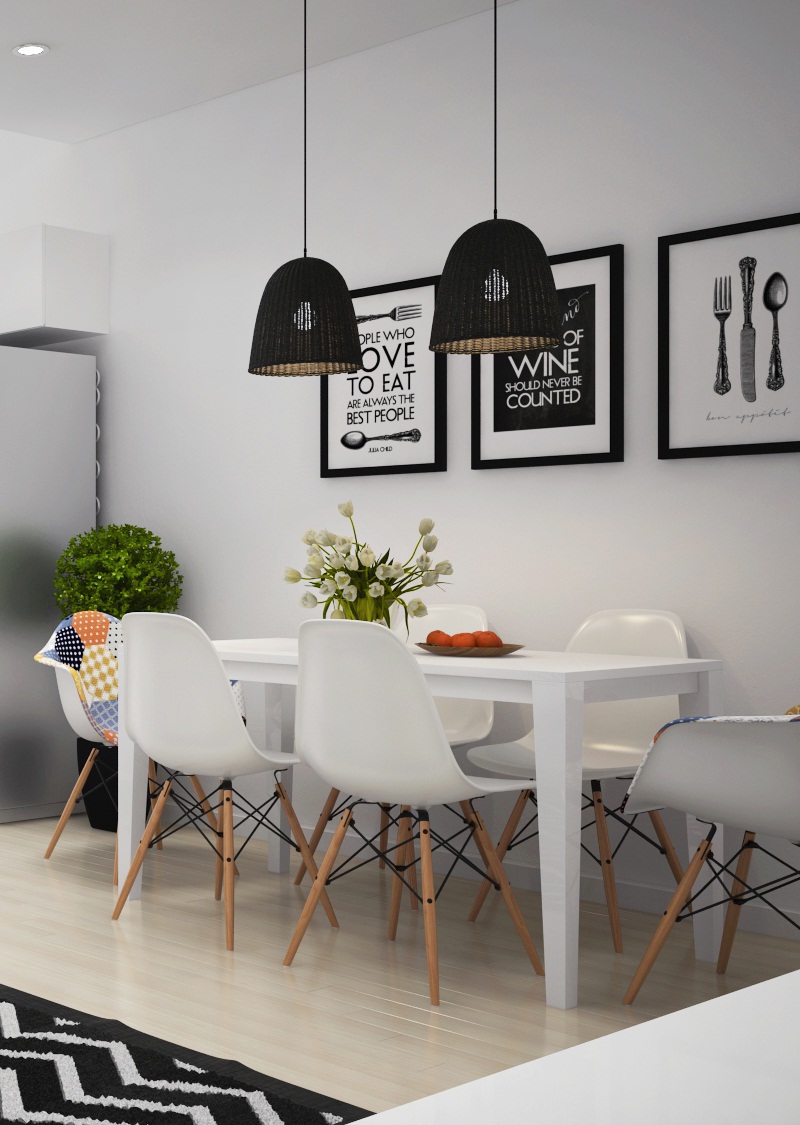 You do need to use difficult type of wooden table, if you did not had a lot of area. Simple wooden table is beautiful and elegant for your meal times as long as you can visualize it with the furniture that can can fit with your style.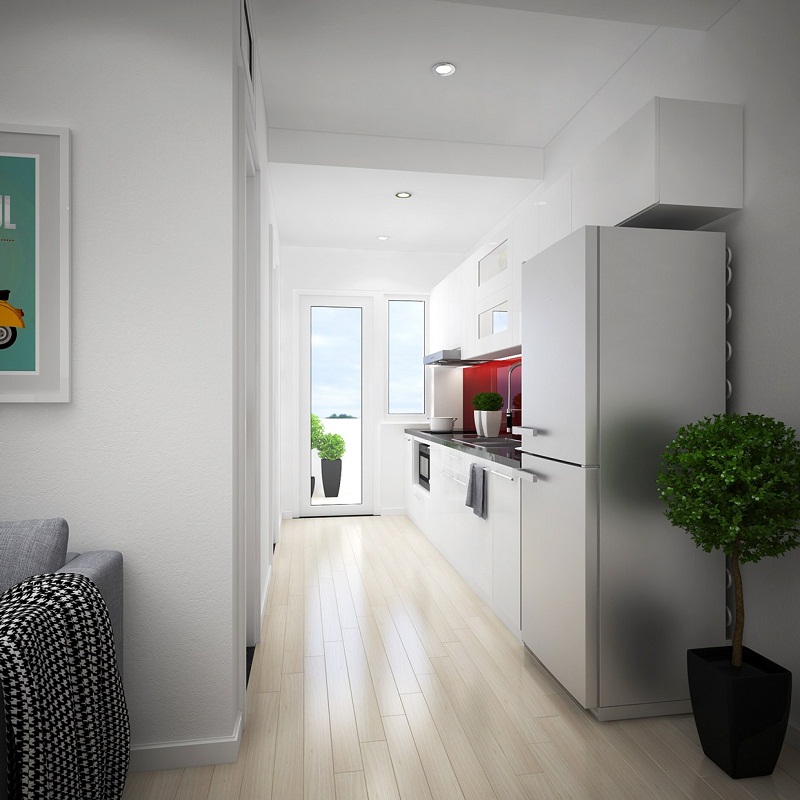 Minimalist kitchen set and refrigerator with the same color is enough for your little family.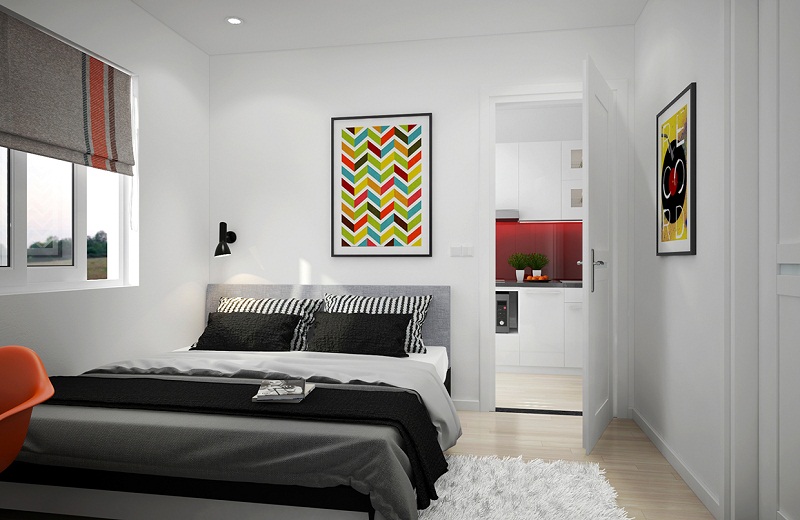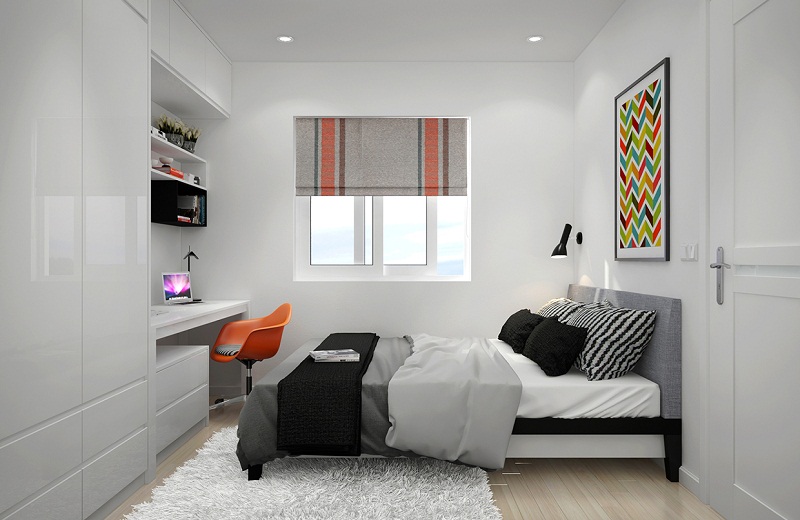 The main bedroom with black and white shade will be more colorful with the pattern decoration on the wall. Versatile wardrobe with the small work desk are completing this apartment design.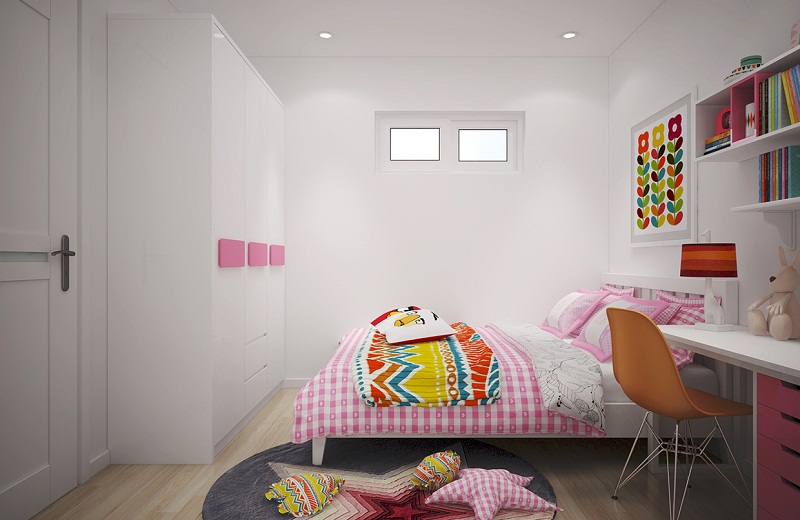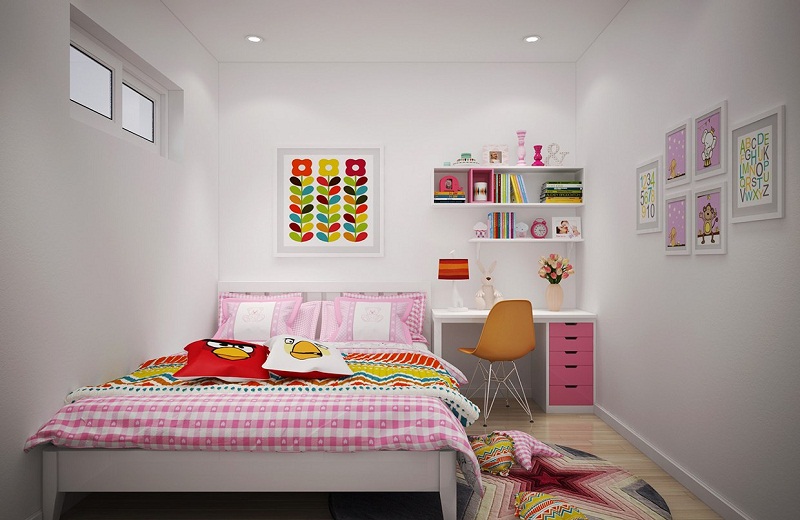 Commonly, the second bedroom is using by your kids right? You can use favorite color of your children to create a charming and interesting room for them.