Roohome.com – Having a comfortable and spacious garage is the dream of every person who has a car. But, have you ever imagine having a garage that is stylish and looks like a famous showroom which displaying their cars that can captivate anyone? Absolutely, It would catch attention from the other person who came to your house.
This modern home with a unique garage design comes from the creativity of The team at Millimeter Interior Design. They create an awesome space for storage your favorite car. Do you know, that it would be the decoration also? It is the new transformation of the old garage style.
The article is not only talking about unique garage but also the simple and modern home design. The designer uses clear lines and open plan for this interior. All the furniture here comes from the modern style.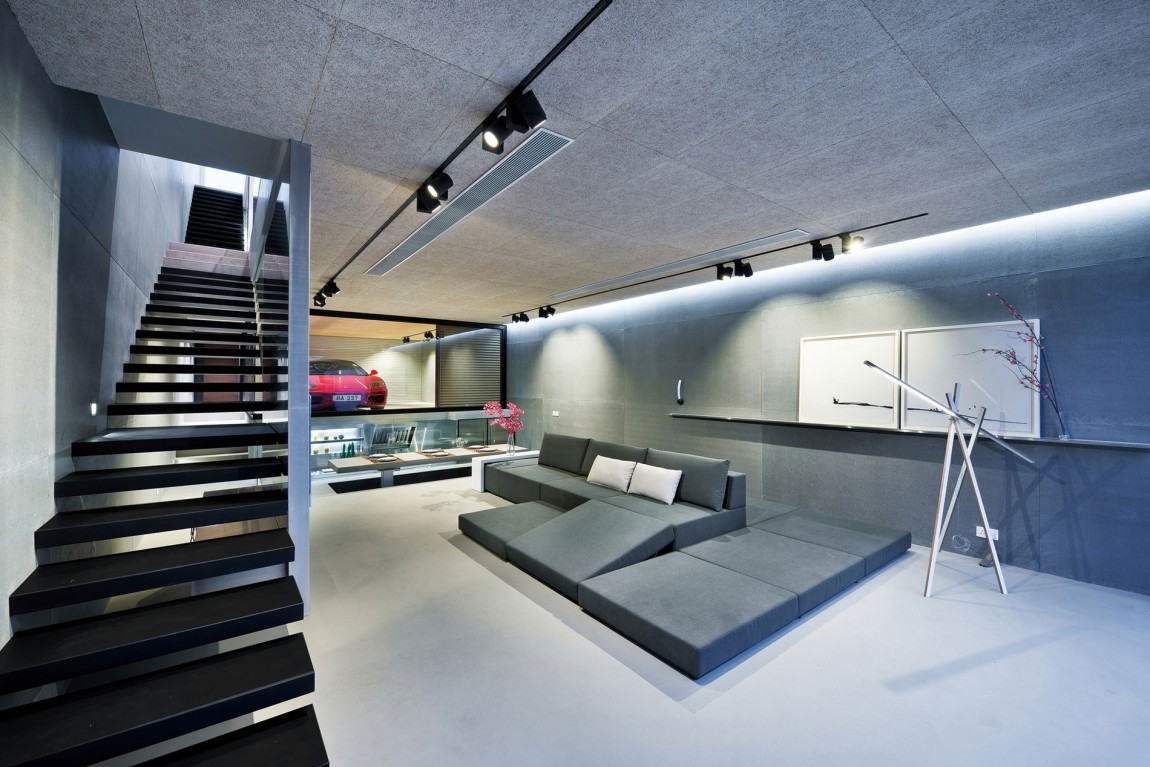 Do you see the transparent garage that beautifies this living room? You can store and show your favorite cars at the same time. It is also very advantageous for you. Because you do not need to bother to wear the other ornaments for this space.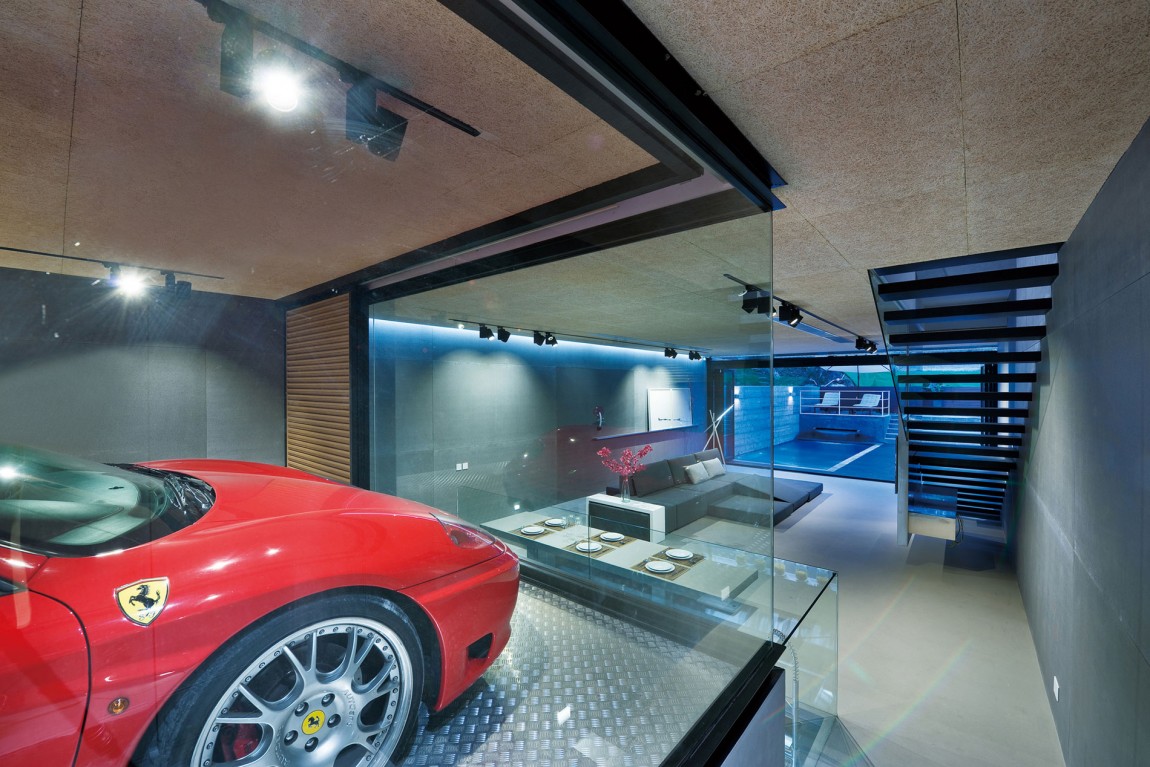 Take a look for this brilliant idea! It would attract every sight. This modern home design with a unique garage design was completed by the accents and that would create a luxurious and modern feel. It is very far from the stuffy and old-fashioned image.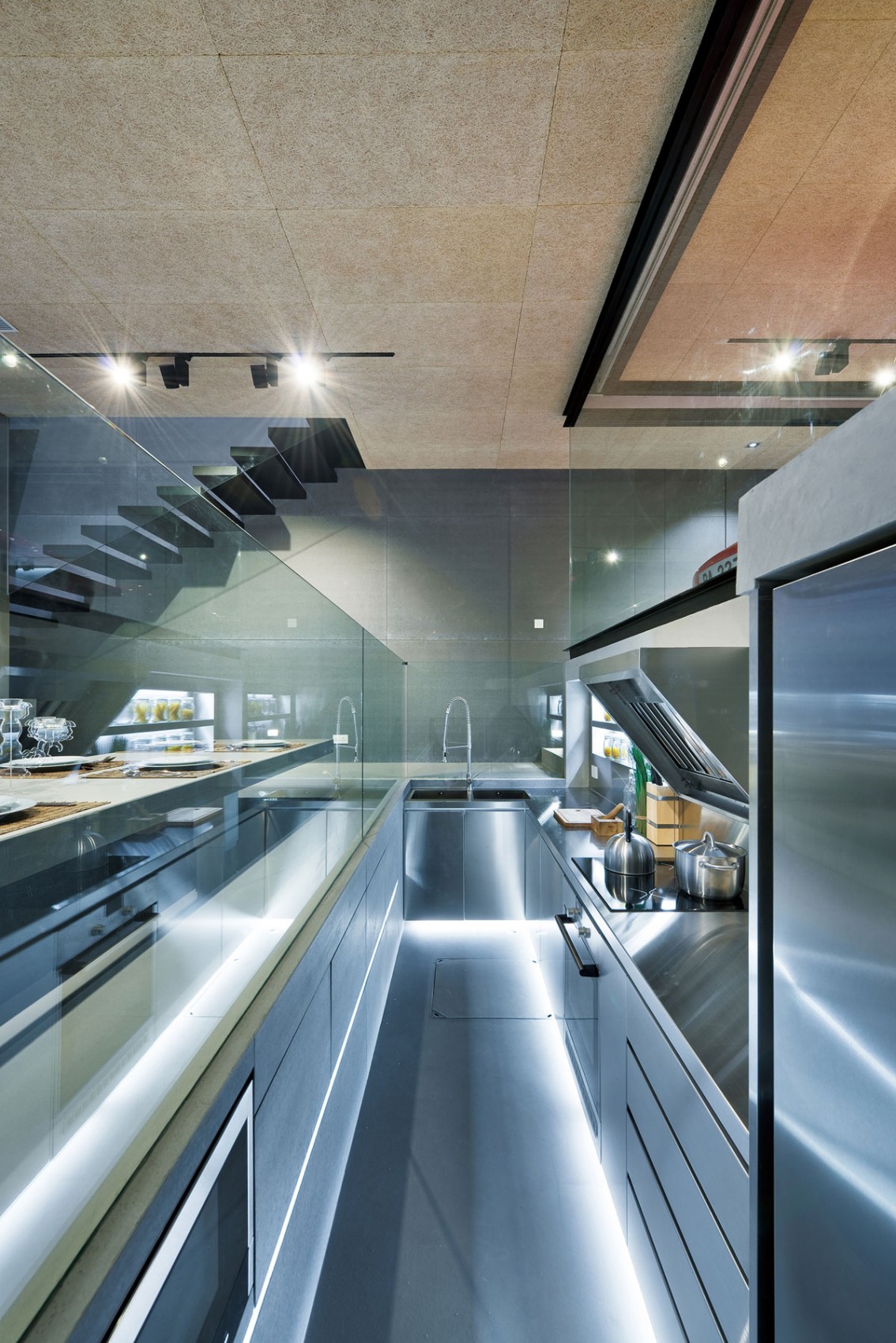 Creating a small kitchen is enough for cooking some food. You only need to make it more interesting. The elegant design of the great materials also good for it.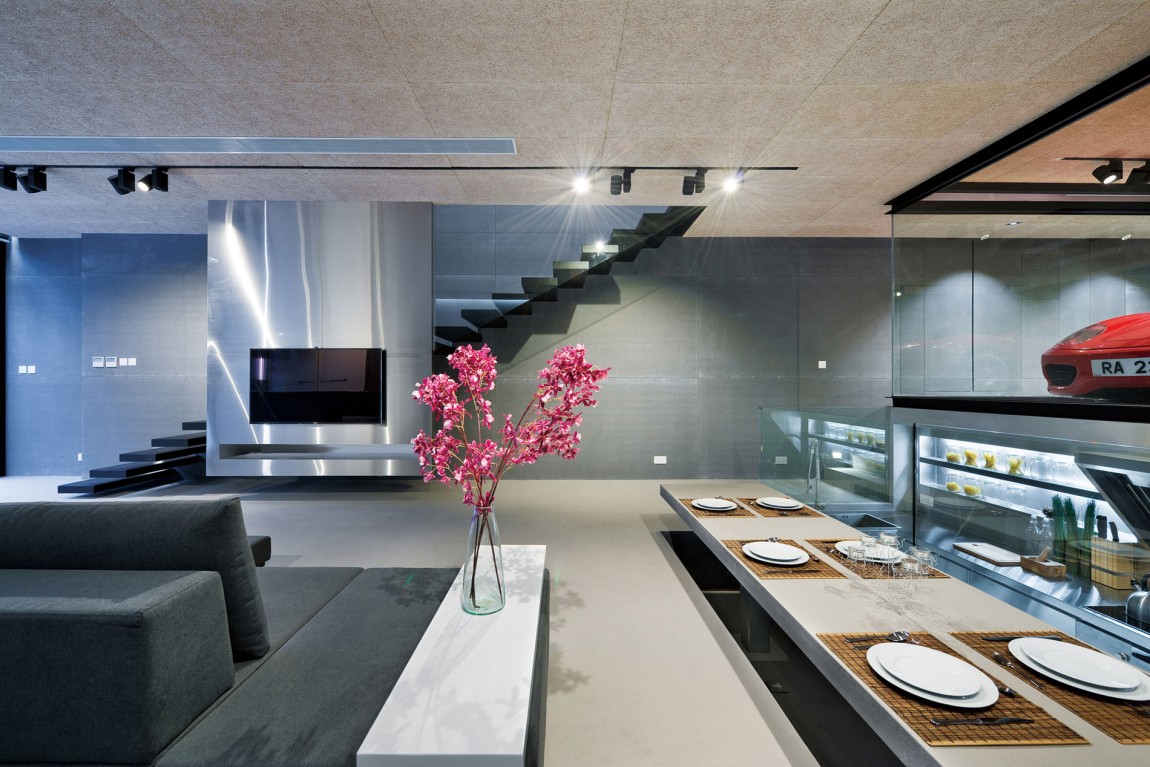 The Japanese table style is a great welcoming guest. You can eat together with the different style without any chair. Making a little space with the flower decoration would be the best barrier.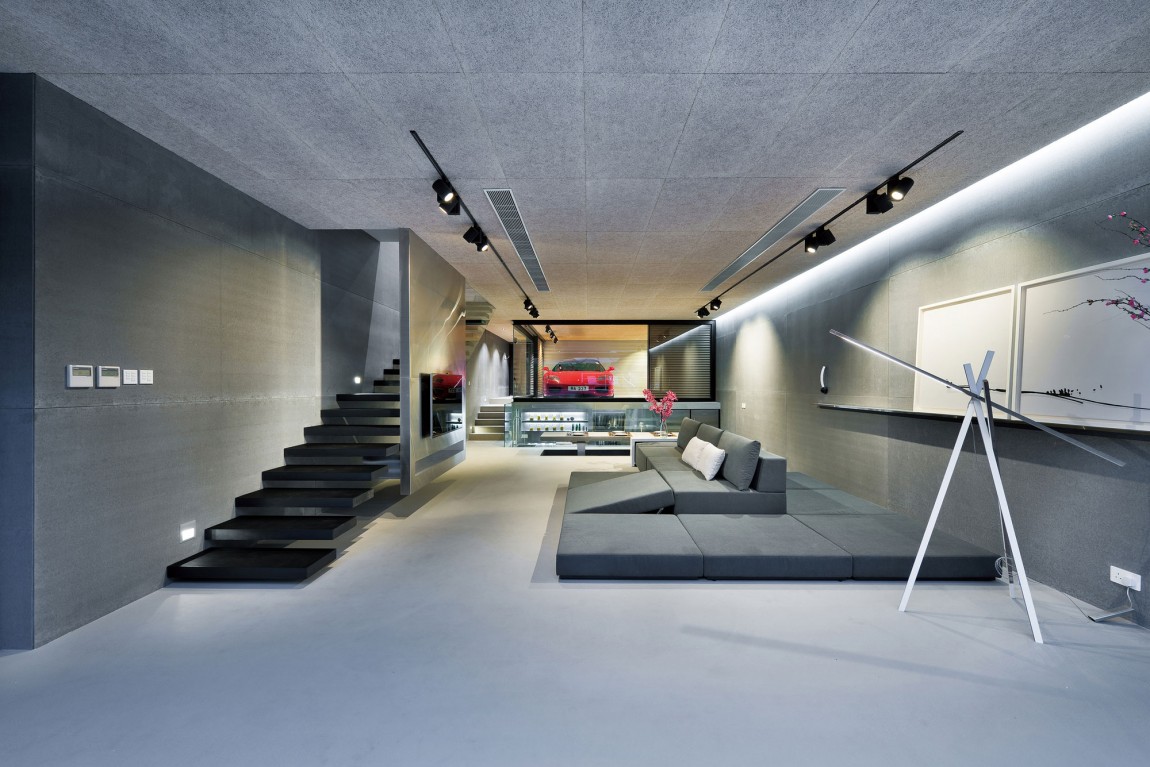 Do not forget to use the comfy sofa with the neutral color for welcoming your guest. Designing the unique sofa is the other option to make it more charming. Arranging the lighting that is not too bright, and not too faint.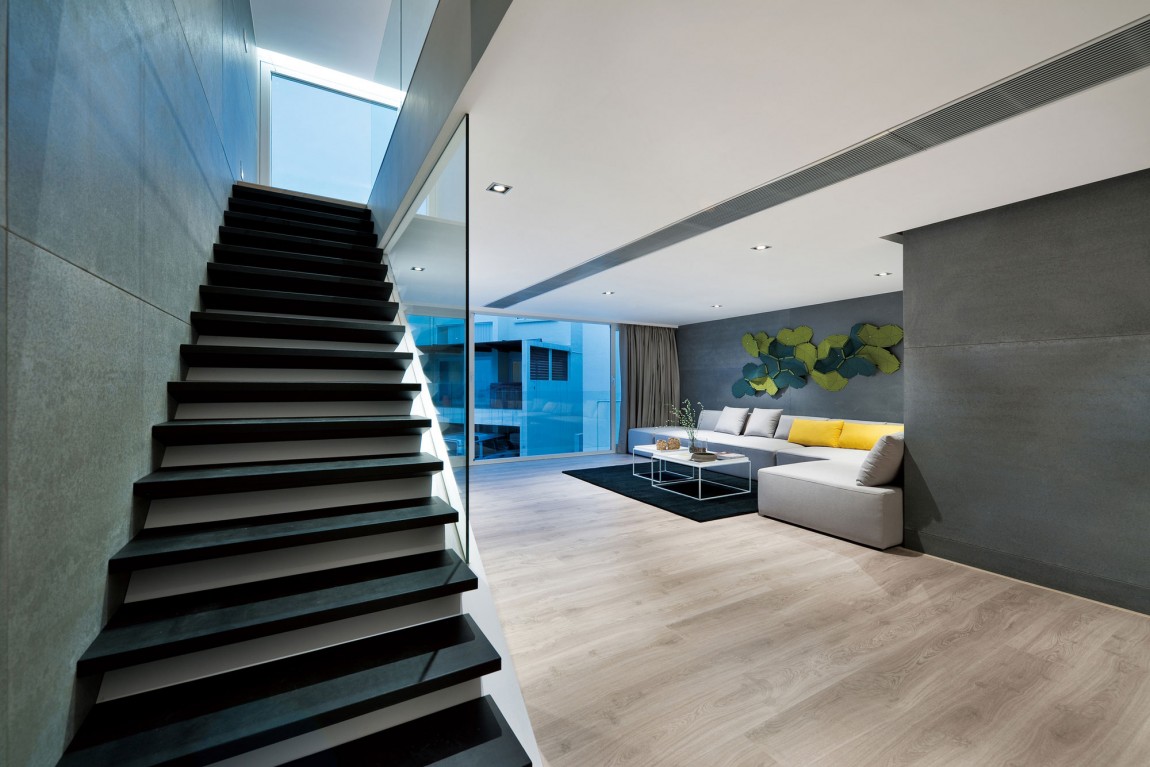 You can use the black color for your stairway. Making a multifunctional stair design is also great to store your equipment. That can help you to another thing which was more important. Do you agree that wooden floor is friendly to apply at this modern design?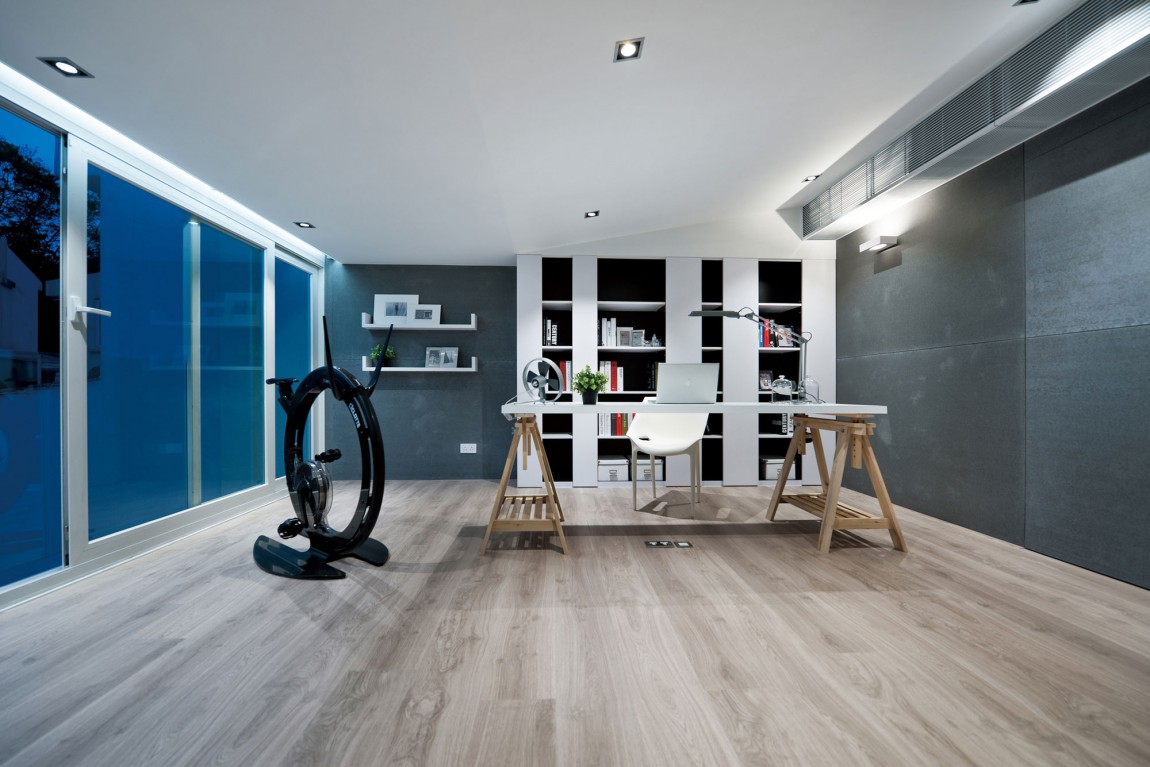 The spirit and work ethic would come from a cozy working space. It is your task to choose the right design that can fit with your style and your job.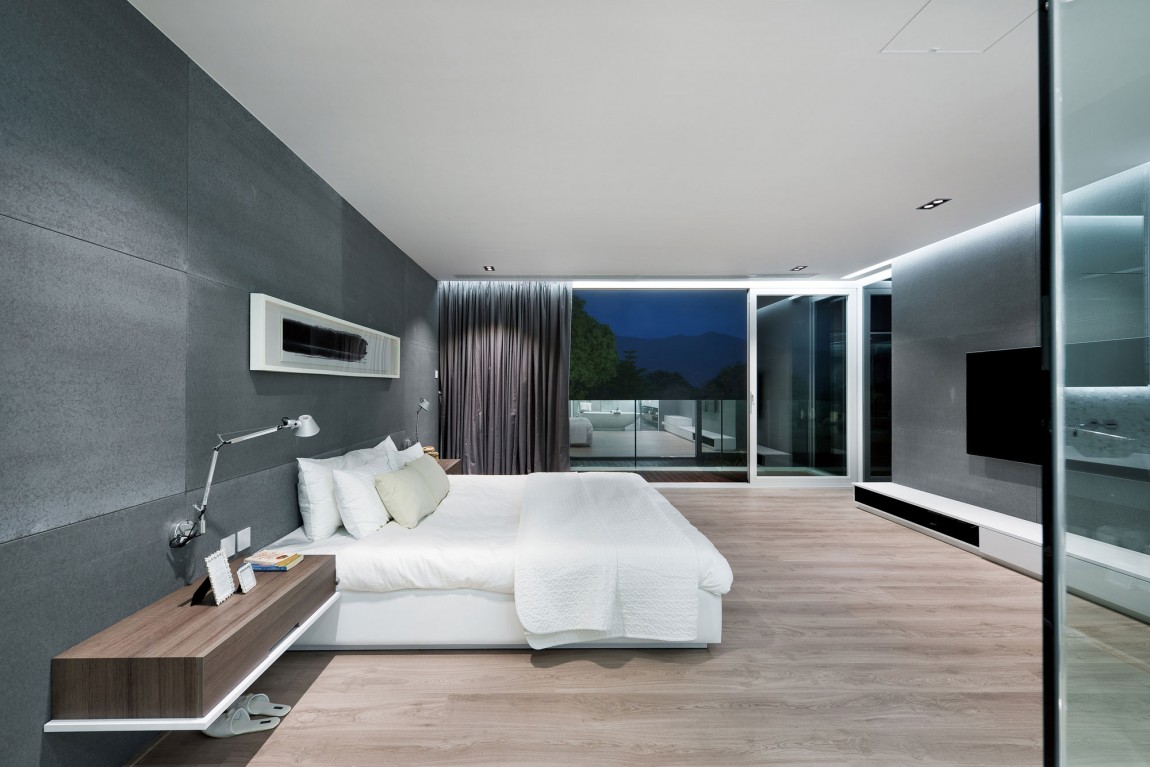 How about the bedroom? You can make it same with the design that you appeared in the first room. Modern is never too difficult in every detail. You only need to use the simple furniture with the natural color. You can create a small balcony there. So, you can see when the sunrise or sunset time.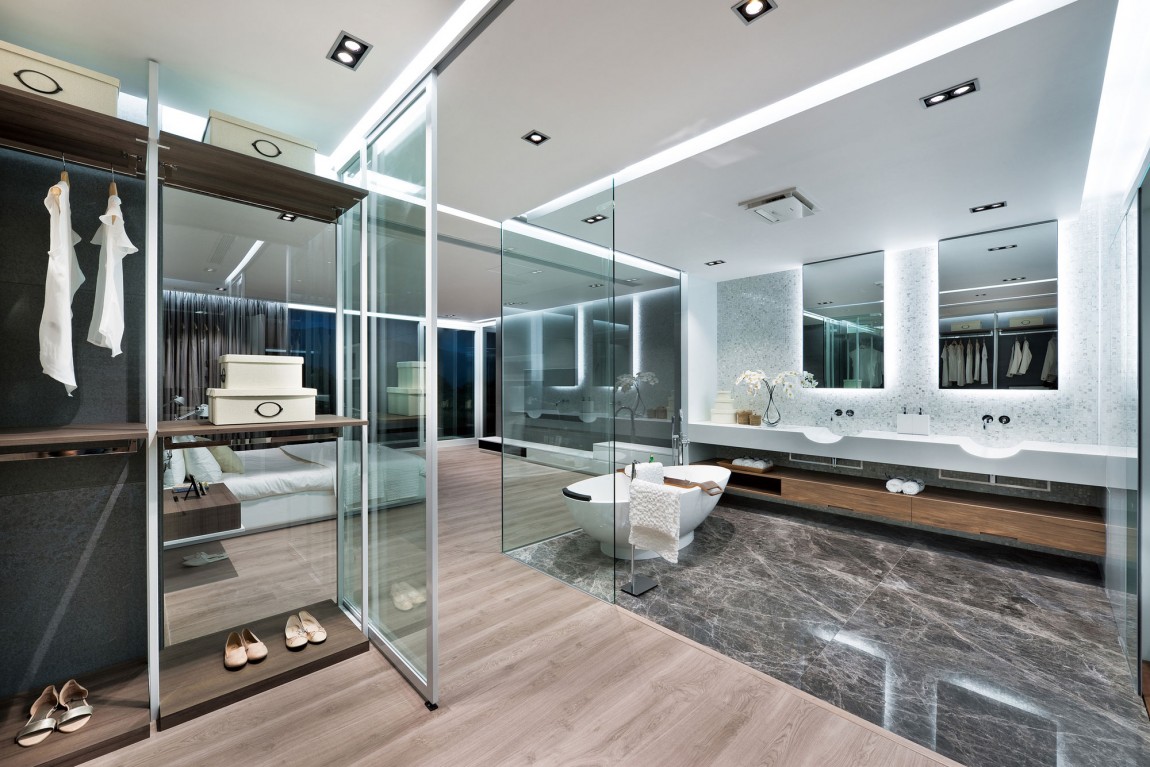 An elegant bedroom that identic with black and white shades is suitable to apply in this bedroom. It would e better if you use the simple pattern tiles there.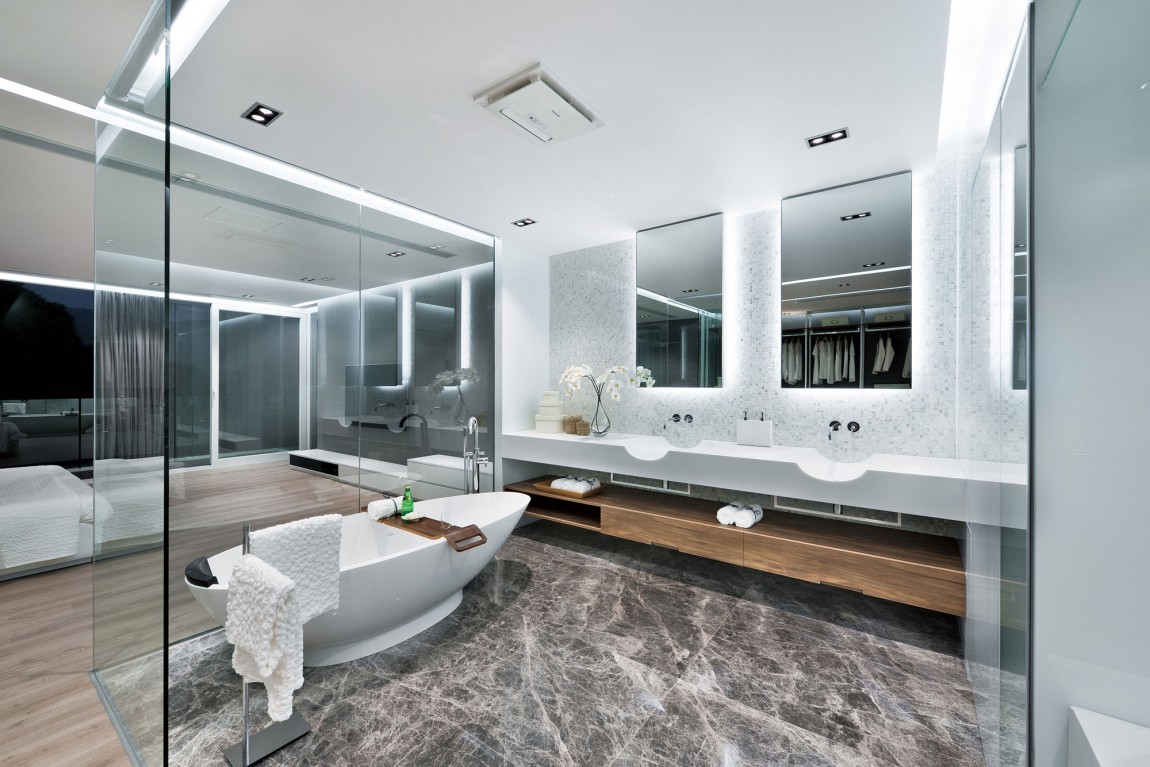 Are you interested in applying this modern home with a unique garage?