Roohome.com – Finding a creative design for a modest apartment looks luxurious is not difficult anymore. This is because a progress of furnitures are increasingly creative and luxurious. The arrangement of furnitures and the arrangement of colour must be a good match in producing a perfect result. Now, you will not waste your time to think a suitable design for a modest apartment.
Creative design for a modest apartment
Having a modest apartment in the middle of city might tribulate some people nowadays. They get difficulty to decorate their apartment becomes cozy yet luxurious. Fortunately, Pavel Pisanko has a brilliant idea to make your dream apartment come true. He uses a suitable colour to create a new shade inside of apartment. Beside that, he will never forget all creative furnitures which is chosen by him.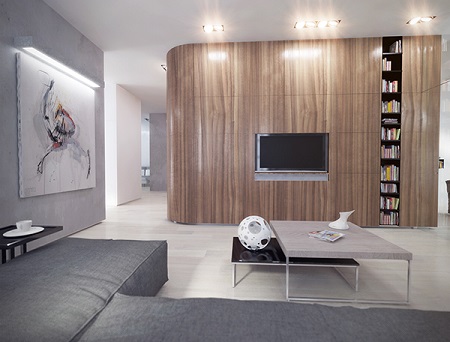 First in living room, he chooses dark gray, light gray and white to be the main of colour to this apartment. The reason is because these colours are reflecting to the shade of luxury and modern. Afterwards, the arrangement of some furnitures in this room is very nice such as a light gray curtain, a dark gray sofa, and book shelf which is hung on the wall. A whole wall in this room is painted by a gradation gray and white. Interestingly, there is no space for televesion but he puts the televesion on the wall. He uses wood pattern to give artistic view in this room.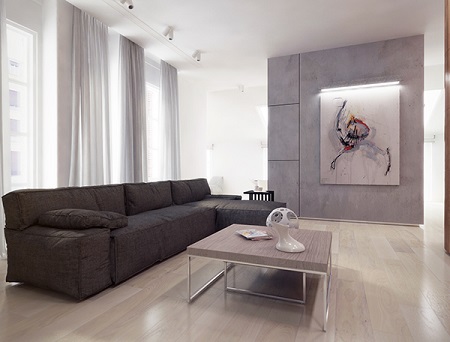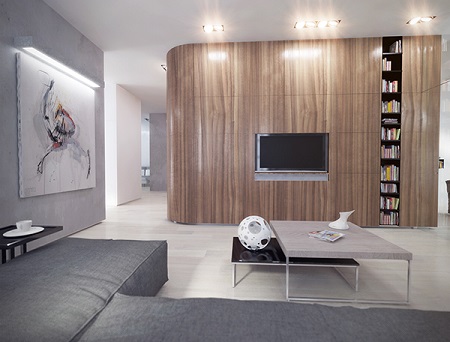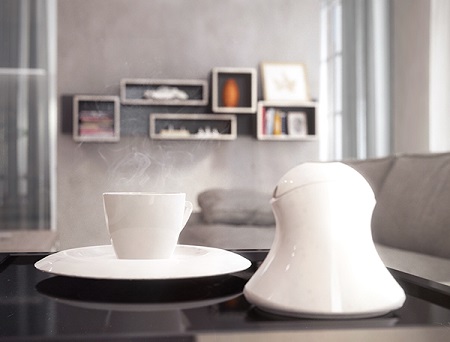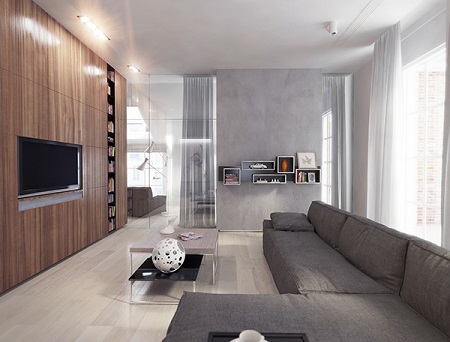 Before moving to dining room, there is a corridor to connect the dining room. This space is part of open floor space which connects to kitchen and relax all in one. The arrangement of colour for this room focus to light gray only. Light gray is painted to kitchen counter and dining chair. Yet, for dining table Pavel Pisanko uses glass. Is a creative design for a modest apartment looks luxurious suitable for you?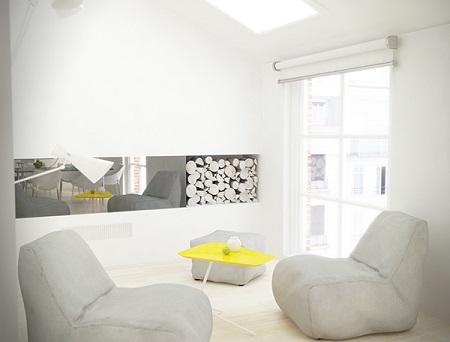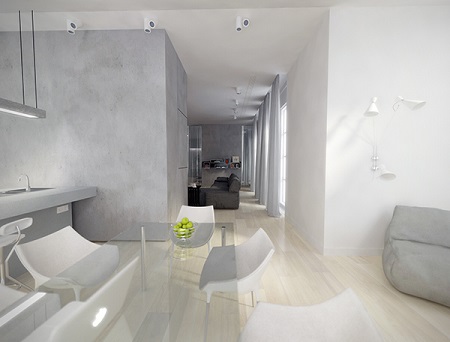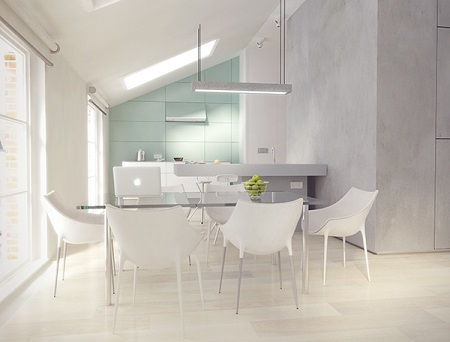 For the bedroom, the arrangement for all furnitures including bedstead, floor standing lamp, and wardrobe are designed lengthways. The bedstead itself is chosen with gray and white. The opposite from bedstead there is a dark gray sofa againts the window. This space is decorated with book shelf which is hung on the wall as well. The point of this room is wood material for the wardrobe. Pavel Pisanko selects wood material for two different spaces, the first in the living room and the second in bedroom. Another furniture which inspires you as well is a wood nightstand that is decorated with a green lamp above it.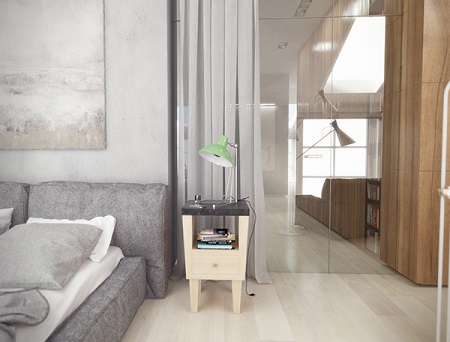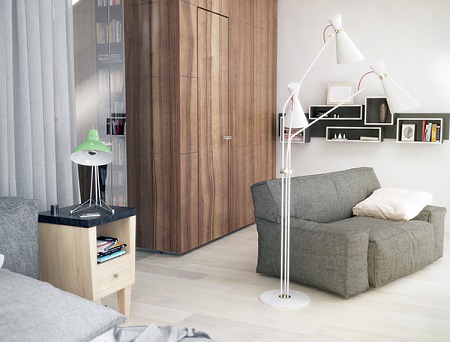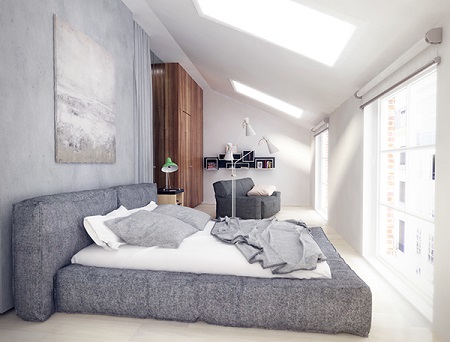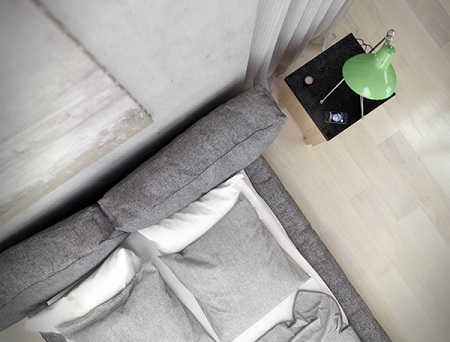 Now, it is your turn to try this a creative design for a modest apartment looks luxurious. Get this amazing design which inspires you to build a new shade in your apartment. If you want to find other awesome design, you can visit and check here.