Roohome.com – When you hear classic design for apartment in the middle of modern vibe, one thing that will turn up in your mind is something old. It is difficult to bring classic appearance in this era while minimalist becomes the most frequently used, indeed. Yet, it does not mean you cannot embody it for your place especially apartment. This design below is highly inspire you to create your own classic appearance in apartment.
Classic design for apartment
The main concept of this design is classic appearance. Therefore, Tania Ahmed will focus to the colour for a whole room and classic furniture to bring classic vibe inside the room. Tania Ahmed is very careful to choose some ornaments to be decorated the interior. Beside that, the designer brings a shade of England due to classic appearance. You will not get behind because the detail of classic design will be seen by you below.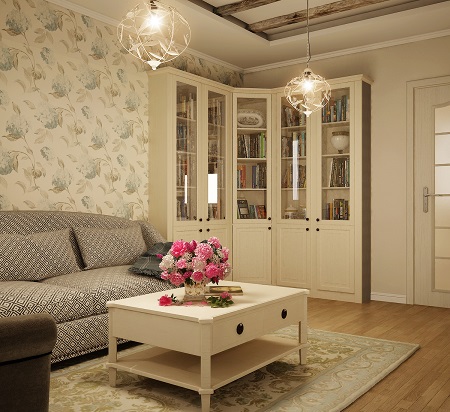 First of all, take a look how a modest space in living room can be conjured becomes a classic view. In this space, Tania Ahmed mounts flower pattern for the wallpaper. Two modern chandeliers are hung up spreading soft light in this room. There are five beige bookcases in the corner to decorate to the room including a beige coffee table and TV stand.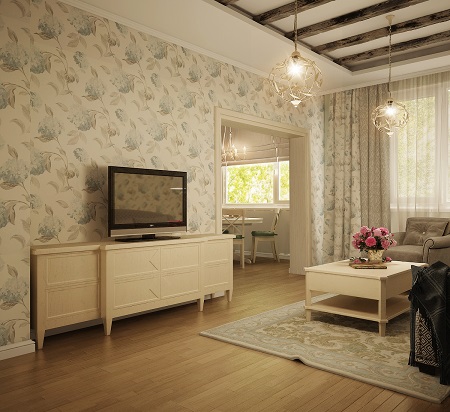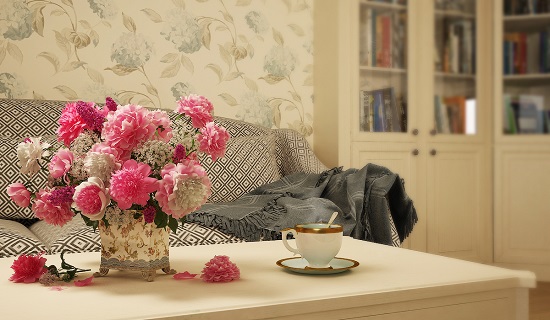 Move to the kitchen and dining room, any wood materials can be found in here. For the kitchen set itself, Tania Ahmed chooses classic furniture without differentiating the colour with the basic colour. Started from kitchen cabinets, kitchen backsplash, and kitchen sink. For the lightning is still soft like the previous one. She keeps using beige colour as same as the dining table. After looking two different rooms, choosing classic design for apartment in middle of modern vibe is the best idea as well, right?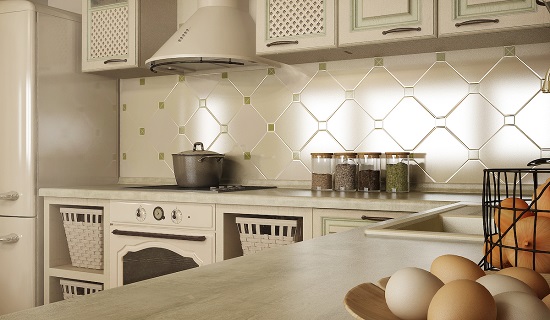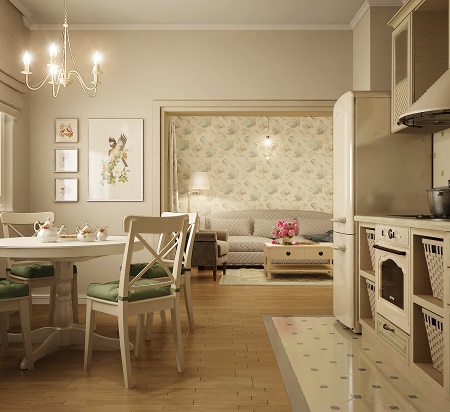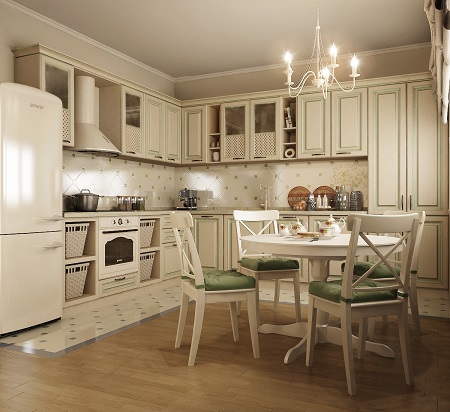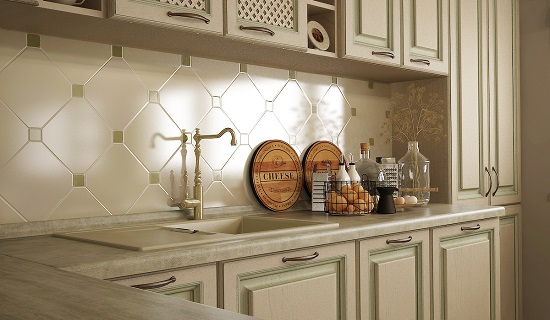 Bedroom will be great if you know how to arrange the furniture as well as the design. Well, Tania Ahmed keeps bringing classic appearance in this bedroom as classic as the furniture itself. For the wallpaper, flower pattern is still be choosen to decorate a whole wall. To emit classic vibe in this room, the designer uses a soft light from different lamps. First in the chandelier which is hung up above the bedstead and stand lamp above a mini table. A gray rug is used to cover the floor so make you feel the warmth cosiness.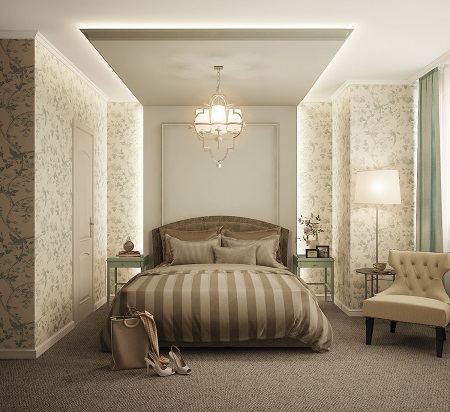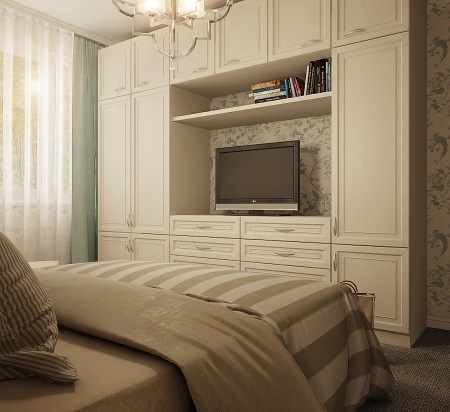 Interestingly, the bathroom is fulfilled by flower pattern as well on the wallpaper. Having a limited space in bathroom will not make you difficult to apply classic design. Tania Ahmed keep using classic furniture even classic porcelain. For instance, washing stand which is formed as a big bowl above the shelf.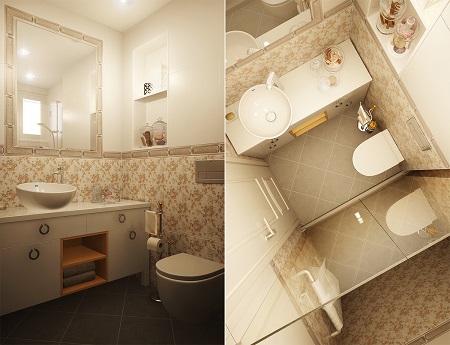 Applying classic vibe is not second option anymore, but it can be the best idea for you. Having classic design for apartment in the middle of modern vibe is a brilliant idea for you. Do not hesitate yourself to create your own place to be more enchanting by using classic vibe start from now on. If you want to see other awesome design, you can visit and check here.