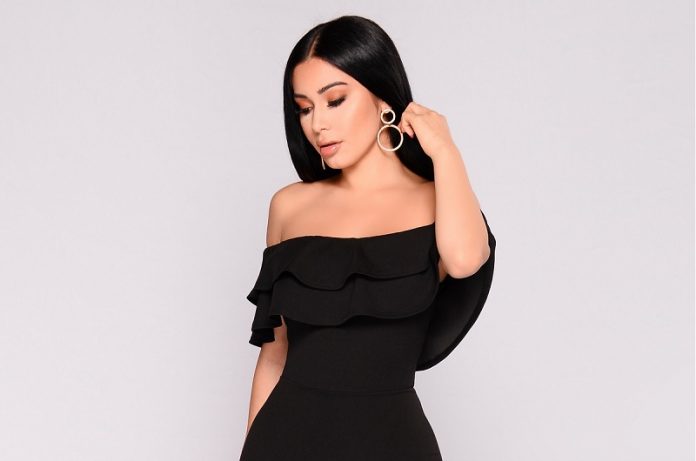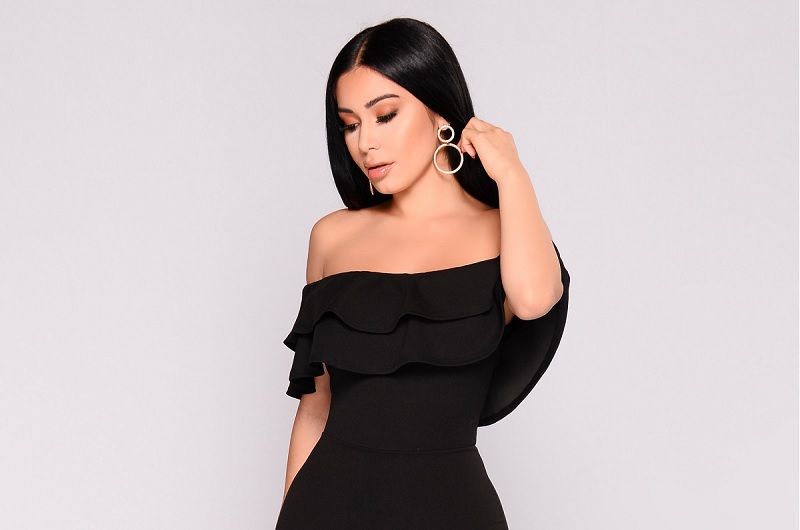 Love the way your physical presence in this world. Bloom like a flower in a jumpsuit and become a sunshine for the world around you.
Let's talk about what is Jumpsuit:
By definition: A jumpsuit is a single-piece garment with sleeves and legs and typically without internal coverings for feet, hands or your head. The jumpsuit is a functional one-piece garment and originated for the parachutes guys and skydivers.
Original skydivers' jumpsuits were simple dresses designed to insulate and cover the body from the cold of high altitudes and giving the flexibility to move the body freely to handles and grips. Nowadays, however, the garment has found various other uses in this era of fashion and technology.
Nowadays Jumpsuits are generally regarded as a garment of convenience and ease, as they are simply to laundry wash, wearable i.e. put on and remove easily compare to other outfits. Jumpsuit has various features, however, it is necessary to undress it entirely for bathroom use.
Tips to choose:
Body type and Ease of dressing:
Be ensure you have the proper fit.
Regardless of your height, pant length is key for your comfort. It should be chosen according to the flexibility of it. You have to consider that you're going to buy one that you're going to wear with flats or with heels. It's not going to be both always.
Petite women and girls
You must try a jumpsuit with an elasticized bottom. If you are tall, then choose wide-leg jumpsuit that finishes just above the ground. If you are short, then select a slim, cropped style.
Make sure you can easily dress and undress.
When visiting the restroom, a jumpsuit requires to get removed completely. So choose wisely accordingly to the comfort of dressing and unzipping.
Select a color and pattern according to your comfort.
The jumpsuit matters and define a lot of looks and that some blossom the personality of the wearer. If you're choosing a pattern, then go within navy or creams instead of the bright colors.
Occasions, color and fabric
Casual Occasions
If you're looking to add some gorgeous feel to your weekend wardrobe, you can't ignore a casual jumpsuit. Relaxed, super comfortable and oh-so-chic, the casual jumpsuit is the perfect dress to get you out of your jeans and t-shirt. Choose from cotton and denim to find the one that suits your style. In particular, loose fit jumpsuits that feature an elasticized or drawstring waist tend to be universally flattering and perfect for jumpsuit virgins.
Formal Occasions
When attending formal occasions, like the daily office. Women frequently fall into the mindset of thinking that a dress is their only option.  While a dress may be the "safe" choice for dressing appropriately, it will rarely have the same free and flexibility feel like a jumpsuit. Jumpsuits are as good as a dress while offering an out-of-the-box wow factor that will ensure you some serious style points.
Accessories for Jumpsuits
Pair it with a jacket.
BLACK is always in trend.
Jumpsuit with High Heels.
Jumpsuit with Jewelry.
Jumpsuits with Belts.
Jumpsuit with matching handbags.
Some Recommendations here:
Long Sleeve Belted Shirt Jumpsuit – Army Green S: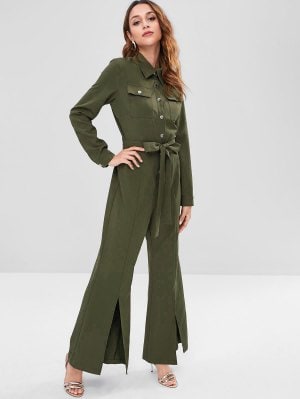 You can use it in casual Occasions for going out at the weekend. It's in trend now and fill your passion for fashion now. Its fitting type is loose so it gives more freedom to move and more relax feeling. It has a cool shirt collar style which highlights your neck and gives comfy to your neck also. Its long sleeves save your skin from sunburn and also from pollution. Made of material i.e. Polyester with pattern type solid. For cool looks and decoration, it has pockets and Belt. It has weight: 0.5700kg which is negligible as for the beauty of the product. Click Here.
Floral Print Loose Cami Jumpsuit – White L
For a cool and casual look, wear a loose-fit jumpsuit that features an elasticated waist.
You can wear this daily here in your home or going out shopping. It adds a casual style to your wardrobe. It has fit type loose so that you feel comfortable while wearing this and work easily.
For collar-line it has spaghetti strap which makes it cooler. It is sleeveless which give you the more radiant feel of your skin. It is made of polyester material. Like you blossom like a flower so this floral pattern will give the feel of flower bunches over you.
It has the negligible weight of 0.2800kg in regard to the beauty of the product. For getting more information visit Zaful.
GOOD LUCK!