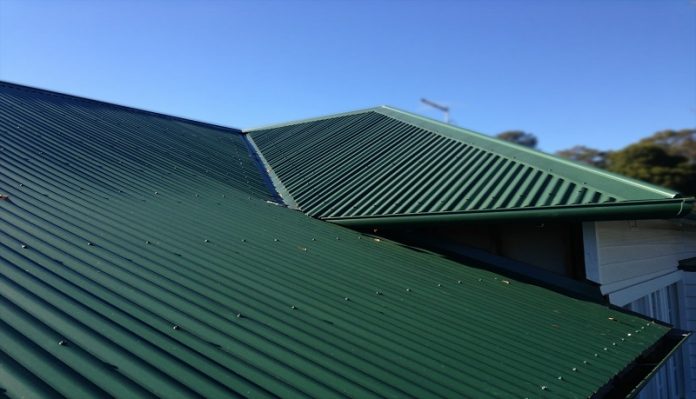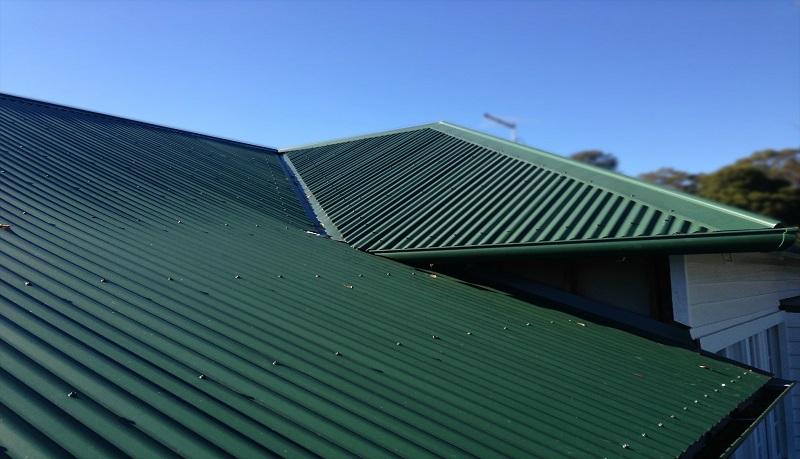 What are the features of a cost-effective colorbond roofing system?
Roofing is one of the important building elements that offer durability to your overall residential structure. It also offers ample stricture in addition to the security of the roofs, during climatic extremes. Today, people have a several options in roofing materials that you can opt-in for when you are constructing your residence. Generally, metal is one of the best choices! It is long lasting and sturdy. And today, one of the most cost-effective options is the colorbond.
Colorbond roofing – An advanced roofing solution that you can trust
Simply put, colorbond roofing is a popular cladding material, that's color coated and is suited for both industrial and residential purposes. Today, people widely use it in their residences and companies in their warehouse. It is considered as one of the smart and cost-effective roofing solutions. The reasons for the same are as follows:
1. It is fire resistant
Generally, house roofs have a chance of fire hazards. It is not so much to do with the electrical configuration in the house. Though there can be short-circuits. But there can other hazards like extreme climatic conditions, like storm which can result in fire in the lamp posts and electrical lines linked to it. It is here that a colorbond comes to help. The metal coating and pre-painting nature makes perform well, if there's a fire accident. Being non-combustible the scopes of danger are much less. And lesser danger means, lesser repair expense. Hence, you can add to the savings.
2. It is also resistant to corrosion
Sometimes, warehousing units fall under the risk of excess exposure to toxic emission. It is more so when a unit is located to the industrial zones. Sometimes, there can be terse climatic conditions which might lead to fading, chalking and rusting. The new age colorbond roofing systems have high-end paint system that is not resistant to both corrosion and fire. It is advanced enough to outlast the other roofing materials.
3. Flexible design and durable aesthetics
Long lasting and durable paint technology makes the colorbond roofing system highly light weight. Today, this roofing solution has been designed by several architects. The only objective has been to better it every time. Hence, there is design flexibility. And the looks guarantee high-quality aesthetics.
4. The roof comes with increased strength
Colorbond roofing system comes with the best of the both world feature. It is lightweight and has a very high metal strength. Hence, with colorbond roofing you get the advantage of seismic belt. And that is why it also minimizes the excess load on the total structure, which makes it extremely lean.
5. Colorbond roof is thermally effective
Sometimes, when goods get stored in the warehouses might be within conducive temperature control. And it might result in high energy consumption. It happens when the roof isn't thermally effective. The new age thermal efficient colorbond roofing are mostly solar reflective. It helps to minimize temperature to a great extent. And this also helps to minimize the total cost.
6. Fast delivery and quick installation
The roof installation is fast and easy in several ways. A metal roof is easy to install on top of the already present roof. It helps you to save the expensive repair and maintenance work that might be needed later.
7. It is eco-friendly
Usually, colorbond roofing systems are eco-friendly and also recyclable to a certain extent. It is much capable for water harvesting. That way it can save you from unnecessary expenses.
8. It needs low maintenance
Colorbond roofing systems lasts more than the pre-printed traditional galvanized metals. Hence, the maintenance requirement and costs are lesser. You need to do simple and easy steps to keep your roof well. It includes the daily cleaning. It will keep the roof clean, get rid of unwanted debris and will also enhance the overall look.  Click to visit website and know more.
Selecting a colorbond roofing system
Today, you have several service providers online that specialize in colorbond roofing systems! It might appear that selecting one is easy. But there are several considerations you need to make, if you want it to be a cost-effective investment. Here's how to go about it:
Start with understanding your requirements completely well. And when you write down your requirements, ensure that you also consider your budget capacity. That way you will be able to select the best service provider who provides cost-effective solutions.
Consider the architectural design of your house. When you do that, you will know the pattern, color, shape and size of the colorbond roofing you need.
Always allow a roofing expert to inspect your roofing condition, after you have evaluated your requirements. It will help you get the best judgement.
As your customized suggestion and solutions from the roofing company. This way, you will have a colorbond roof that caters to your housing requirements.
Also, ask for the basic maintenance tips from the roofing companies. When you ensure that your roof is clean and debris free on a weekly basis, you have the chance to avert expensive repairs. All these, helps you to add to your savings in a huge way.