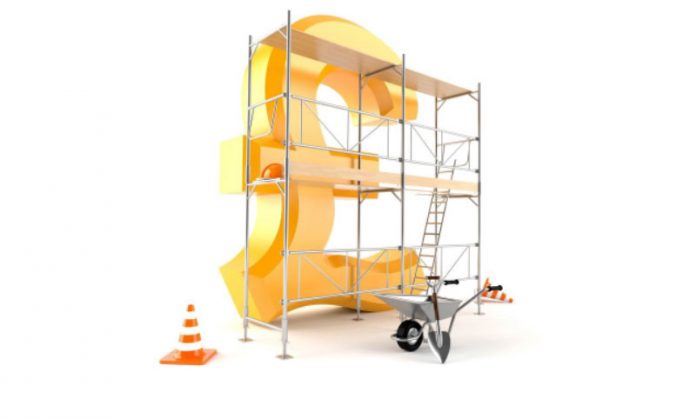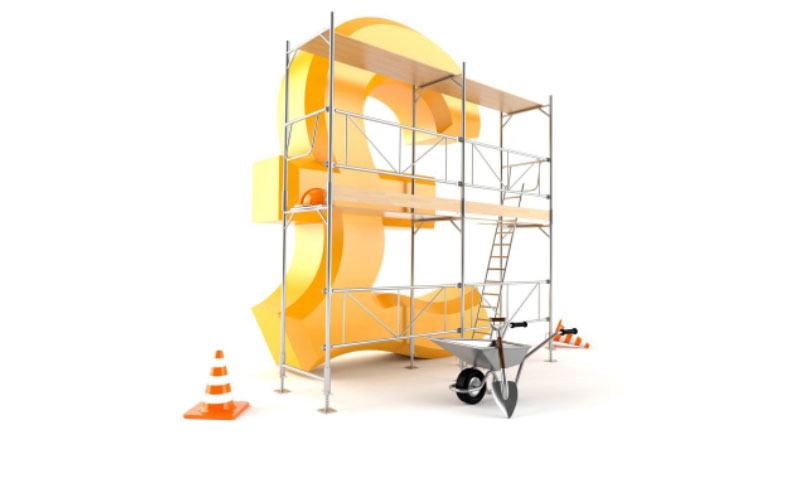 Whether you're a professional building contractor looking to increase your company's productivity, or a homeowner with a passion for DIY who wants to ensure you're staying safe, hiring the right scaffolding structure at the right price is essential.
Scaffolding is vital for any project where working at height is required and there is a risk of a fall that is liable to cause personal injury. If you do not have a scaffolding structure for such a job, you will not be complying to the Work at Height Regulations 2005.
Though, simply hiring the first scaffolding contractors you find online or in the telephone book isn't a good idea. When you choose a company, you will be entrusting them with your business and the safety of both yourself and your employees.
So, before you entrust a contractor and sign them up for the job, you should compare scaffolding companies based on a number of factors to ensure you are getting one that will provide a good service.
Check What Services They Offer
Scaffolding is never a 'one size fits all' job. Whether you're looking for a scaffolding tower or temporary roof scaffolding, there are many different types of scaffolding suited to different scaffolding projects and environments, so it's important to find a scaffolding company that can provide the exact structure you need for the job in hand.
A reputable scaffolding contractor will never agree to work on a project if they can't supply what you need to work safely. So, be wary of companies that are over-eager to be hired if you aren't confident in the services they are offering.
Before you choose a company to hire, take a good look through their website and browse all the services they offer. If you have some experience in scaffolding, you may have some idea of what equipment you require for your project. If, however, you're not quite sure, this is a good opportunity to call the company, ask for their recommendations and generally have a chat with them. A professional company will know exactly what structure you require and will even be able to design and provide a more bespoke design for more complex projects.
Make Sure They Have Experience
As with anything, making sure that the company you're working with has relevant experience is vital. Lots of experience will make it more likely that they will complete your job to the highest of standards. Without relevant expertise, it's more likely that they won't erect, dismantle and inspect the equipment with the efficiency and attention to detail that is vital to a good scaffolding structure.
If a company has loads of experience to show, then it could also mean that they are often in-demand. This will indicate that customers have had a good experience with their work and have since recommended them within the industry.
Check They Are Covered by Insurance
In the unfortunate event that something goes wrong with the work your chosen company is either putting up or taking down the scaffolding they've provided, then you want to make sure that your contractors have the relevant insurance. Working with scaffolding is a high-risk job, so every company should have the right coverage to protect them just in case of an accident. A variety of accidents could happen, including the theft of materials, workers falling from height or workers dropping equipment and endangering those below the structure, so you definitely do not want to be in the middle of any claims due to this.
When considering such hazards, it's important to ensure your scaffolders have public liability insurance as a minimum. Before agreeing to hire them, double-check and do not assume. Without the right insurance, if something was to go wrong, the company may end up in the case of a claim which could have a variety of implications on your project – especially if you have to file a lawsuit against them.
Check Their Scaffold Prices
As with any service, it's best to know exactly what you're paying for before agreeing to it. You don't want to enter into an agreement only to be confronted with a shocking bill that far exceeds your expectations. Before you even begin searching for a company, take time to consider your budget and how much you are willing you pay for hiring the structure. Then, ask each company you speak to for a quote. That way, you will be able to compare prices and filter out any companies that are too expensive.
However, it is not always the best idea to choose the cheapest option, either. If a company has quoted you a price much lower than two or three others, it could be a bad sign. They may not have the same level of experience or quality of service as the others, which could end up costing you more money in the long term. It's never a good idea to cut corners and compromise on safety and professionalism, either. Avoid the cheapest option in favour of the best option. You won't regret it.
Do They Have any Testimonials or Customer Reviews?
A scaffolding company with lots of positive reviews and testimonials won't need to advertise their services too much. This is for a good reason.
One of the best ways to find a scaffolding contractor you can trust is through word of mouth. Ask friends, family and colleagues for companies that they have had a good experience with before and can recommend. That way you can trust the contractors to deliver an excellent service, just like they have in the past.
If this isn't possible, then online reviews can be the next best thing. Look for companies with a good few testimonials that haven't been filtered, on places such as social media pages and Google reviews.
Don't be afraid to give the scaffolding contractors a ring either. They should be able to provide you with a few case studies and reviews. This is a great way to find out which aspect of their service they're proudest of, though, bear in mind that they'll more than likely share the most flattering testimonials.
Choosing A Scaffolding Company Doesn't Have to Be a Struggle
When looking around for scaffolding contractors, make sure to fully consider all the points listed above and do lots of research before making your final decision. Failing to do so could potentially cost you a lot of money, so it is vital to choose a contractor who can provide both high-quality material and excellent service, at a price to suit you.
Local companies such as ASC Edinburgh Ltd, leading Scaffolding Companies in Glasgow, will be able to provide you with the expert information you need on scaffolding and make sure you're confident in the service you've chosen pay for.