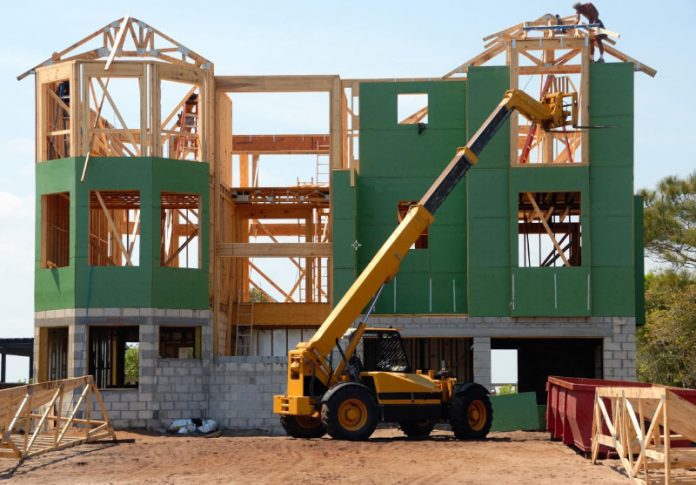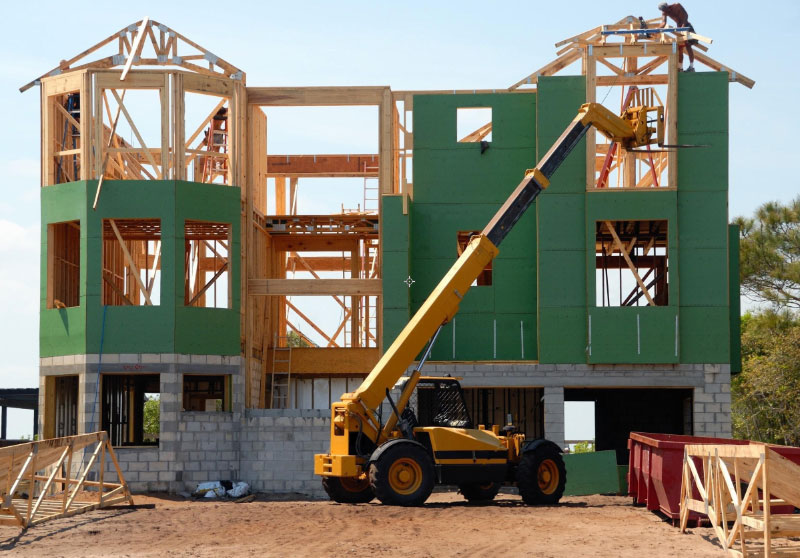 It's no secret that construction workers are exposed to life-threatening risks every day. Discussions on safety advice and procedures for construction workers are well underway, as the danger is always present. However, if seasoned workers with protective gear are still at risk, what about visitors who ignore some of the hazards on your site? Many people go for a scissor lift hire but they aren't aware of the regulations and worker safety standards.
Contractors are responsible for protecting all visitors who are on their site, whether construction material suppliers, engineers or buyers, who may be accompanied by family members. In addition, visitors can be even more at risk on a construction site than you might think: uneven terrain, sharp metal objects, and loose boards are some examples of the dangers present on any construction site. In many cases, unprotected openings and work at heights make a residential construction area even riskier.
Contractors who make extra efforts to ensure the construction site safety standards for their site help to reduce the risks associated with the presence of visitors. Here are some dangers to consider and ways to improve your security strategy now.
Associated Risks
Various studies on accidents in the construction sector indicate that 80% of accidents are caused by organizational, planning and control errors. The remaining 20% is due to errors in execution. There is no doubt that the construction sector is characterized by high rates of occupational accidents. However, could we avoid, at least, some of the accidents? What kind of risks are there?
Cuts and accidents with tools are very frequent. Therefore, the worker must always use the safety elements and the tools must be incorrect conditions of use. Gloves, footwear, and glasses are just some of the essential safety elements in construction.
It is very likely that the work area involves special work vehicles. Therefore, in order to avoid accidents, it is essential to arrange the different signaling elements in the stipulated areas and control the access of pedestrians. We must define and point out the "safe" spaces around cargo vehicles and machinery.
Do you know your obligations?
Everyone working on a construction site must make safety a priority, but as a site manager, you are responsible for the safety of everyone who steps in, including those who may not know all the risks and dangers that await them.
Although safety is a big responsibility, it is possible to make certain modifications to promote safety on your site. You don't know where to start? First, the actions you take will fall into two categories: risk management and communication.
Manage your site to reduce risks
It can be difficult to manage safety on your job site because some factors are beyond your control. However, there are steps you can take to better manage these factors. Monitoring measures can help protect your site, but the right equipment, procedures and protocols can protect your employees.
Consider adding these best practices to your site safety strategy:
Develop procedures or guidelines for who is allowed to access the site, and how and when to do it.
Apply a rule prohibiting the presence of children on the site.
Only allow visits by appointment.
Ask visitors to wear any safety equipment you consider necessary depending on the activities carried out on the site, such as a helmet and a protective vest.
Monitor the site using alarm devices, motion detectors or fences surrounding the building.
Eliminate any obvious danger, if possible, or install additional protective devices in areas where visitors could be injured.
Holes in the floor or the ground must be covered or surrounded by a fence. Make sure they are visible!
Openings to balconies, upper floors and the roof must be clearly marked, fenced or boarded up.
Safety on a site relies on communication
Knowing how to manage your site well is essential, but if you do not communicate your safety measures and your expectations, your team may not be able to offer you support (and your visitors may ignore what they should do and may not make). Be sure to educate key staff, suppliers and other stakeholders on how to handle visits and visitors.
Inform the purchaser, sub-contractors and suppliers of the authorized persons, the dates of the visit and how to access the site.
Understand the buyer's needs, wishes and vision for their future home and keep them informed of the progress of the work by providing them with regular reports. This could save you from impromptu visits.
Let the buyer know what you expect from him and explain the construction process so that he knows what to expect during his site visits.
Establish with the buyer the frequency of visits to his new property during construction.
Set dates for visits with the buyer. A schedule helps to better manage risks and promote safety on the job site.
Inform visitors that only authorized persons will have access to the site and that they must present themselves to the contractor before entering it.
Make sure to post the rules regarding restrictions on access to the site to inform the general public.
Pay attention to details
General safety measures are important in all cases, but since each site is unique, it is necessary to establish specific measures for each. You should speak with your legal department, regulatory authorities in your state and risk management specialists to be sure you are covered for any eventuality.
Here are some additional steps to consider:
Create a brochure describing the policy applied to the site and give it to your customers. You could include the following information: supervised access to the site, presence of children on site, requirements relating to the Act respecting safety and health at work and company safety policy.
Refer to the Occupational Safety and Health Act for restrictions on the age of visitors. Keep in mind that each state has its own guidelines for age restrictions and contractor requirements, which should be reflected in your accessibility policy.
In the sales contract, include a clause that will limit the manufacturer's liability if the buyer is injured on the site. You should discuss with your legal department the wording you need to protect your business.
Accept and sign the site visit policy with the purchaser. Signing this document is a good opportunity to discuss the site visit during the sales process.
Conclusion
It is also a good opportunity to establish an emergency plan in the event that your security measures fail to prevent an incident. You must not only ensure that your site is safe but also maintain good working relationships with buyers. Their safety and satisfaction are essential to your success. This is why you must take the time to communicate your safety measures, throughout the construction process.