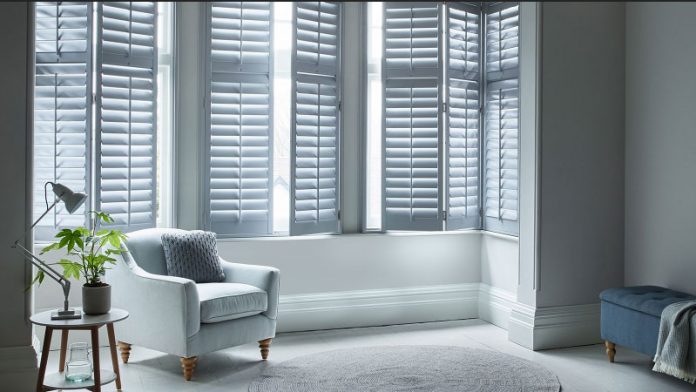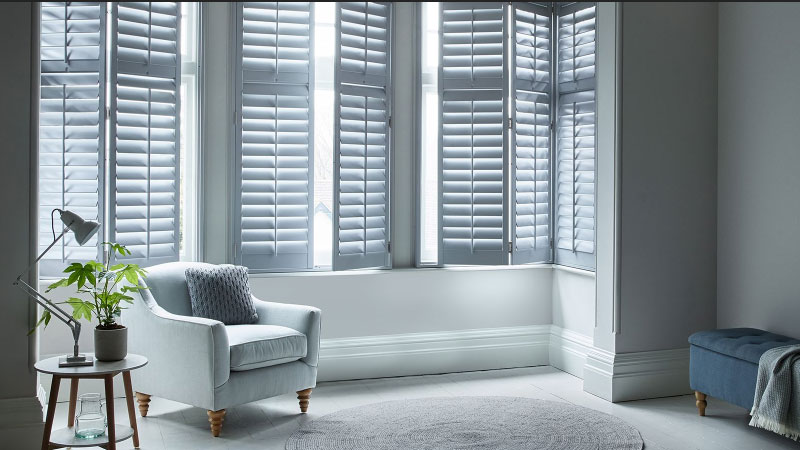 The leaves are beginning to change colour and the temperatures are steadily dropping. We will soon be in the throws of the winter season and amidst wrapping up warm, you might want to add wooden shutters to that list. Winter is the ideal time to install Interior window shutters in your home and here are just a few reasons why.
Fewer Allergens
Allergies seem to go into overdrive in certain seasons and where most people believe that allergies are worse during spring, they can still be a lot to contend with during the winter. If you have someone in your home that has considerably more allergy trouble during the winter due to being confined indoors, wooden shutters offer the best solution.
Standard window treatments such as drapes and blinds do little to keep allergens down, but wooden shutters do not attract or trap allergens like fabric drapes and they are far easier to clean than standard blinds. Wooden shutters are simple to wipe down and keep allergies at bay all season long, no matter what season it is.
Temperature Control
Snow might soon be falling everywhere and that means outdoor temperatures will go beyond freezing. Heating costs skyrocket during winter and even if you have double paned windows and ample insulation throughout the home, the expense can be a lot. Wooden shutters can alleviate the brunt of winter time heating cost woes by offsetting the bill. Properly installed wooden shutters have proven to reduce heating costs by up to 20% in the average home, so they certainly pay for themselves over time.
Brighten up the Exterior Look of the Home
We may be more inwardly focused during the winter season, but that does not mean we have to allow the outside of our home to suffer. Wooden shutters offer a dual role. They are not merely impressive on the inside of the home, but from the outside, looking in, they are equally as beautiful. That is not something that can be said of all window treatments.
Impress Family and Friends
Friends and family will soon be making their way to our homes for parties and family meals galore and as much as you love them, there always seems to be one family member or friend you want to impress. These are the type of people that walk into a home and start picking apart what they would change about the space or downgrading the furnishings. This season, give them one less thing to talk about with wood shutters. Impressive and impeccably beautiful, your finicky family member or obnoxious acquaintance will not be able to say one negative thing about your home this holiday season when you install wooden shutters.
Timeless Quality
Times change with the seasons and certainly with the decades, but wooden shutters are timeless. They match well with practically any décor and are impressive for any season. You will never get bored with wooden shutters as they are the most versatile window treatment option on the market today. What is best about wooden shutters is that they are available in an array of exceptional colors or can be stained to match any wood grain colour choice.
Timber shutters adapt beautifully to their environment and give back to the homeowner year after year. Best of all, wood shutters can add considerable resale value to your home as they are well received by most potential buyers. Potential buyers want move-in ready, and wooden shutters give any home, even an empty one, more of a move-in ready feel.
A Permanent Solution
Changing out drapes and blinds year after year is a chore. When you change the drapes, you often have to change the hardware holding them on the wall as well. Wooden shutters are remarkably different and offer a permanent solution to your window treatment needs. Other window treatment options simply do not compare to the versatility and unmatched beauty of wooden shutters.
Completely Customisable
Standard, modern homes have standard sized windows, but all homes are not modern and all homes are certainly not standard, so what to do? Wooden shutters are the ideal solution for both new and older homes as the shutters are customizable for any size and any shape window. Round windows, oblong windows, large windows, small windows, there is no end to what plantation shutters can do for your home. Add value, spark, and a lot of class with perfectly installed wood shutters for the winter season.
Winter will be here before you know it and do not let another cold season pass you by without investing in durable, high quality wooden shutters. Other window treatment options simply cannot compare to the versatility and beauty of wooden shutters in any home. Get yours this winter!