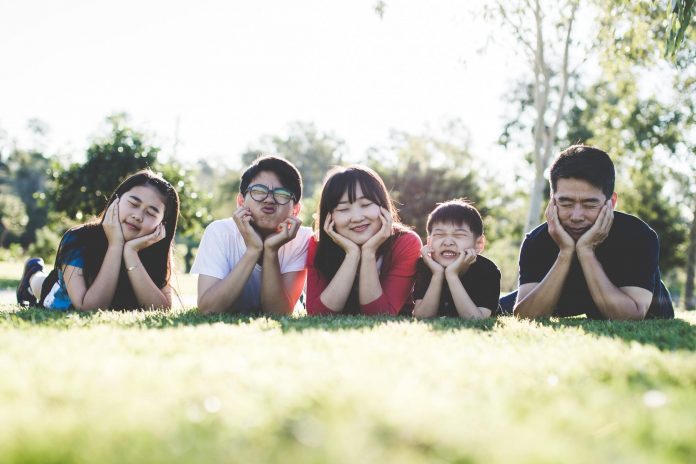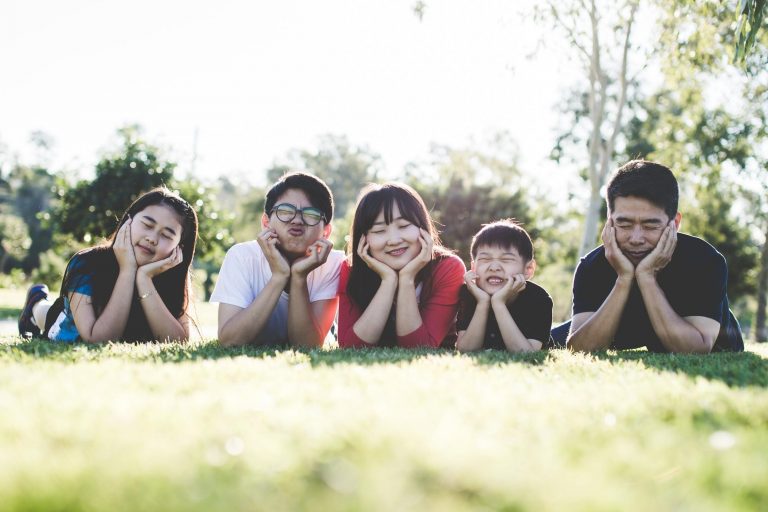 There are so many benefits of having a large family living under one roof. Although it gets hectic sometimes but not enough to beat the fun and happiness one gets in such a setup. Family is the basic unit of any society, which is responsible to bring order and system in the run. If you are planning to have a large family, then you should consider all the consequences first, keeping the responsibility factor aside. Having a large family means taking care of everyone's needs, mood swings, demands, requirements, and wishes. Irrespective of your status in the family, whether you are a sister or a father, you will get your fair share in happiness and excitement but will be required to do double duty. If you have limited space in the house, your house will need second storey additions.
Living in a large family means that you are in contact with one another 24/7. You will always have a shoulder to cry on, an ear to vent on, a hand to hold and arms to find solace. Similarly, you can have your basketball or football team, can play any cards game, can explore new activities, can take an advice from any age group, can play with the baby or have a philosophical chat over a cup of tea, can explore new ideas, no need to wait for anyone but can easily travel with any of the available family member, can take help in studies or counseling as far as choosing a career option is concerned and so much more. Studies reveal that family time boosts a kid's self-esteem and helps in his or her social development. Additionally, these kids turn out to be more productive, adaptive and optimistic in their professional life and become good leaders in their prime.
Quite a picture though! Well, there are so many pros to count in but one cannot neglect the cons too. Especially in today's world, when even getting a one day meal makes you a member of the middle class, and having a large family is equal to having a luxury. Therefore, if you can afford a large family, you should check out these five fun activities that we have outlined for you.
1. Go From the Field to the Fork
What's more amazing and fun than eating apple pies and cranberry sauce? Picking and setting your fruit basket! Take your whole family out on an adventure and let them pick the seasonal fruits from the farms themselves. Give them the simple baskets and ask them to decorate in their way. Because connecting with mother nature is way more essential and important than just having an eatery. Make it a family tradition, mark the date on the calendar and start celebrating it as the family custom. Afterward, let them serve their sauces and fruits to everyone. In this way, not only kids will be able to note the importance of labor but also appreciate the spent time later on.
2. Plan a Whole Movie and Gaming Night
Watching movies and playing games are everyone's favorite activities. Even the most detached family members will not be able to resist such events and will happily cancel on their friends. A movie night is a simple activity yet it has a number of benefits to offer. Just a little bit of snacks, one movie and here you go, having time to chat and connect with everyone. Because in today's world, everyone is busy taking care of their business or job and are not really able to find quality time with dear ones. But doing so is important and with such organized events, one can get quality time to spend.
3. Organize Social or Family Gatherings
Pick a location, be it a house or any other outside park, pick a time according to everyone's convenience, prepare the meat, gather all the cooking utensils and food items, and put the fire on! Within the family, it is easy to organize any event as it does not require to involve any extra formalities. You can easily make up for the mistakes, put the veggies if the meat gets short or fill in the water if the soft drinks are in limited stock. Because in the family, it is all about having fun with each other. Especially, if you have a large family, these events can bring happiness and light up the mood easily.
In addition, huge families can host large gatherings and become the most known in their towns. Because be it a social event or just a fun activity, big families can manage these tasks in a way even the best caterers cannot.
4. Start a House Garage or a Kitchen Garden
If in one place, having a large family means to do long duties and taking care of great chaos, then, on the other hand, it means one is having so many hands to help. One can easily start a small home business by getting labor arranged from own family. You can open a house garage and farm a kitchen garden by assigning each and everyone a daily task. This way, work gets divided among all the members and no one needs to do all the jobs all alone. Make a profitable business or homework, your choice, but it will pay in the long run.
5. Make renovation a reason to get together
Start renovation and redecoration by making all the kids and family members decide what they want and how they want to see their house. Assign all of them each corner and let them decorate with the available things. Because the house should mirror the personality of every member existing in it.
The Final Thoughts
If you are part of a large family then it means it is hard to get fit into one car, it is fun to eat on a large table where every dinner ends with having a fight on the last slice of pizza, etc. Well, with the large family this excitement is a norm but can also be turned into a productive gathering with the inclusion of the above-mentioned activities.
Cheers, enjoy your family time!