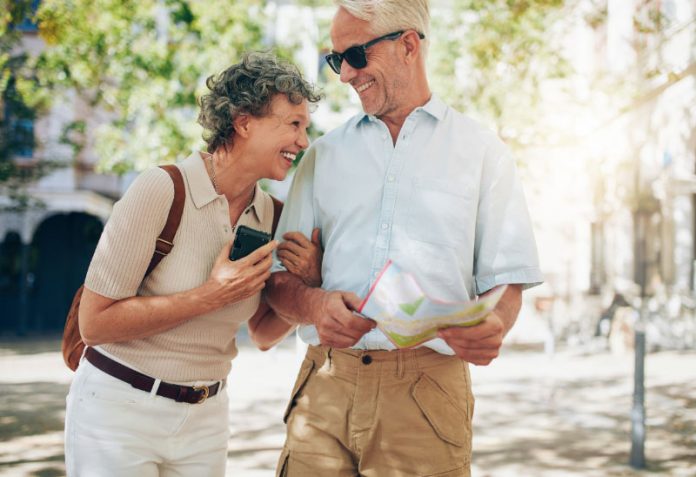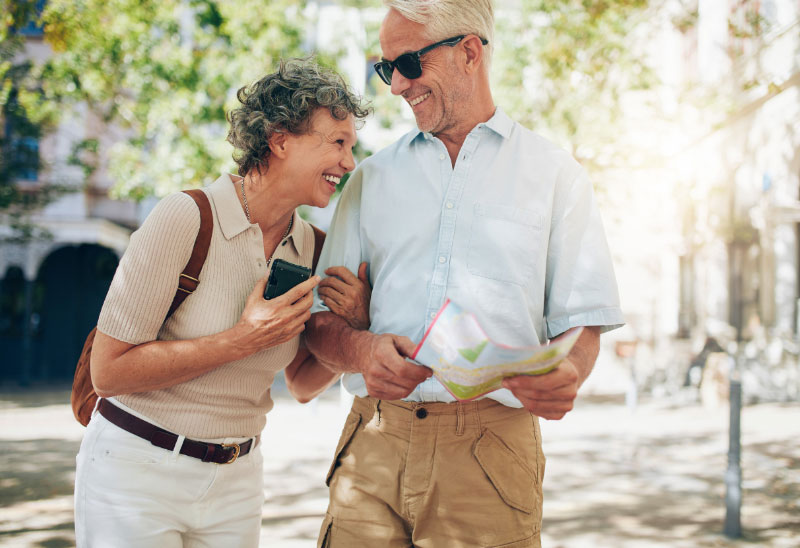 The Villages, FL, has a lot to offer its residents who seek refuge from cold weather. Not only is it a comfortable 60 to 70 degrees Fahrenheit in February, but the area is also within a short driving distance of area beaches and attractions such as the Walt Disney World Resort, Universal Studios, and SeaWorld in Orlando. If that wasn't enough of a reason to move to The Villages, nothing is!
Friendly People Willing to Help Out One Another
The people in The Villages community are friendly and helpful. Many are retirees ready to live the good life in sunny Florida! Like you, they want to live somewhere comfortable and accommodating. You can see it on their faces and in their smiles that they've made the right decision.
Some other things that The Villages have to offer residents include:
Residents take pride in keeping their communities clean and welcoming. Unlike many of the places retirees go to spend their Golden Years, it doesn't have its 'bad areas' and 'good areas.' Everywhere in The Villages is wonderful, thanks to its mindful residents.
The crime rate is low in the area. It also has fast emergency response times. A large number of individuals who have undergone cardiac arrest have survived their attacks. There's a lot of valuable information held within that statement, don't you think?
You can go anywhere you want to go to The Villages by golf cart. Leaving your car at home means fewer expenses related to maintenance and fuel. If you can't walk to your destination, jump in your golf cart for a quick and easy ride.
Living like the nation's wealthiest people but on a retirement budget sounds like a deal! The Villages is very affordable. It's a little piece of paradise for budget-minded individuals and couples.
Lifetime Learning Opportunities. A college in the area offers no grades, tests, or other barriers to learning. It provides lifetime opportunities for anyone interested in increasing their knowledge. If continuing education tops your list of priorities, you'll find a learning environment like this easy to thrive in instantly.
Excellent Medical Care Facilities. From medical centers to hospitals, you'll receive the best care possible. Doing so enables you to thrive and enjoy your surroundings more. There is even a cancer hospital in the area for those needing treatment close by regularly.
Free Golf for Life. All the executive courses offer free golf. What more could you ask for if you love being on the green? You'll never run out of new courses to play on because there are nearly three dozen to choose from!
There has never been a better time to move to The Villages, FL. If you want to experience all the perks associated with living a fine life, you've come to the right place! If you're up for the adventure, it's time to take the plunge and hire a moving company to help you transport your items to your new home.
Local Movers Make for a Smooth Move
Suddath offers local movers in The Villages. If you want a name that you can trust with your belongings, you've found one. Hiring a company such as Suddath guarantees that your household items arrive at your new home with the greatest care. The movers handle every detail of a move from start to finish with careful consideration.
Visit The Villages and See for Yourself How Incredible It Is
If you're still on the fence about moving to The Villages, it's time to take a visit to the area. You'll be genuinely convinced of its magical properties once you've witnessed it in person. It's like a giant playground for adults! Who wouldn't want to live in a dream location like that?