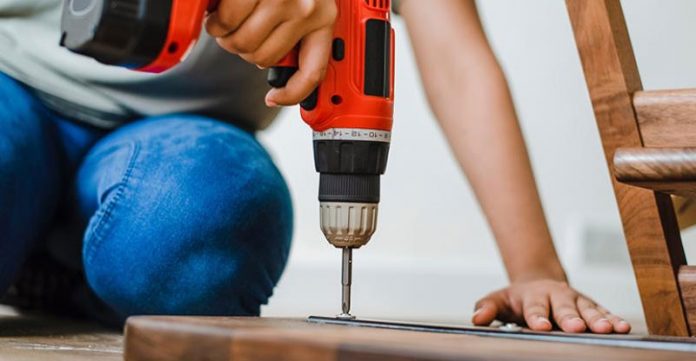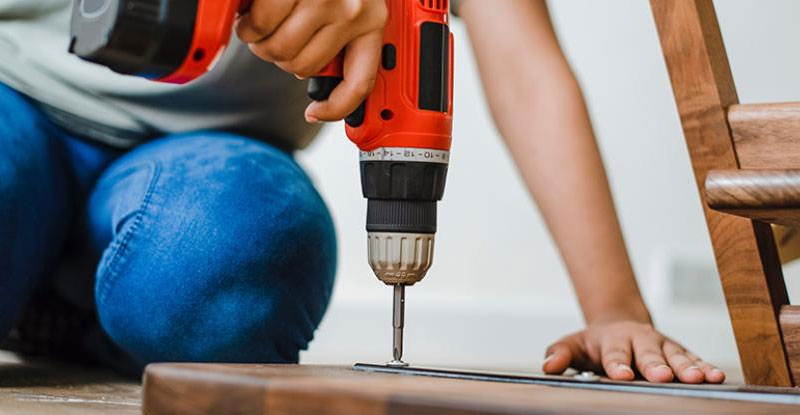 Does your home need a change? Are you a DIY lover interested in giving a creative touch to every corner of your home? If yes, then you ought to have a glance at the below given 10 most important power tools for home. For more info on power tools visit thewrenchguy.com. If you are still unsure on which brand and type of power tools you will going to need, just check out Best of Machinery on their product reviews. They got the best guides and reviews when it comes to power tools to help you decide on your purchase Let's discover the power tools that every beginner might need to tackle any home repair or wood working project: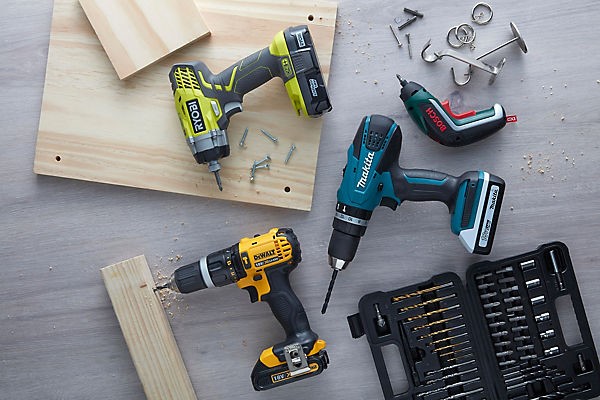 Cordless drill
Cordless drill or drive is on the top of the list of power tools that you might require to make any of your projects succeed. A drill might is the most common DIY tool and it is also the most essential aid for every home owner to accomplish home DIY tasks. You can find cordless drills and other high quality power tools available at Stonex Tools.
A drilling machine can prove to be a very versatile tool that you might need quite often. Apart from drilling, you can use this power tool to fix screws and bolts. While buying we recommend you to go for cordless drill or drive as it offer more use flexibility and quite convenient to carry outdoor tasks. The drilling machine can be used for assembling, drilling holes, mixing paints, wood work and more. Usually there are two types of drills available in the market brush-less drill and hammer drill. Brush-less drills are more suitable for wood, wall or soft objects drilling purpose. On the other hand, a hammer drill can be used for masonry or brick hammering and drilling.
Sander
Sander is another major power tool that can give your project a smooth finish. Sander can help in sanding the rough furniture and can also help in removing paint or corrosion from the metal or furniture surface, and remove stain or uneven pattern from the old furniture.  This is why an orbit sander machine is absolutely necessary before beginning any painting project. You should buy go for random orbital sander while buying. It provides that you don't have to follow a particular direction for sanding the surface. Unlike traditional orbital sander the latest random orbit sander have unique scratch pattern to provide you seamless working.
The random orbit sander machine works on electric power, thus, taking way all the hard work from hand. The sander can be used on various materials. It also comes with the speed control feature allow you keep a track of the sanding level.
Paint sprayer
Paint sprayer is a must to have tool if you wish to get your painting job done quickly. Unlike hand brushing or roller that consume hours to finish the project the Paint sprayer can done the task in no time. Moreover the paint sprayer helps you applying the coat evenly throughout the wall. It can also reach the tight holes or corners that are tough to rich manually.
It can also be used for painting furniture, metal surface, wood and more quickly. The market is full with numerous varieties of paint sprayers like cup gun, piston pump, air compressor gun, diaphragm and more. If you looking for inexpensive painting sprayer cup gun can be your best choice.
Circular Saw
While indulging in construction work, you shall need Circular saw for making fence, deck, shed, patio, table and more. The Circular Saw helps in cutting the tough material like wood or ply with a round blade. The circular saw bland comes with a power switch to control the motion, a safety guard for hand protection and a blade adjusting feature to set the depth.
The circular saw can be used to cut plastic, wood, sheetrock masonry material, metal sheets and more. Depending upon the material you need to chose the blade type specifically. Moreover, while operating with circular saw make sure to follow the safe guidelines.
Jigsaw
Any garage housing tool set is incomplete without a Jigsaw. A jigsaw takes your creativity to the next level by providing curved patterns to wood or metal project. The Jigsaw can cut through fiberglass, tiles, drywalls, steel, aluminum, PVC, wood, Plexiglas and more. The jigsaws are specifically designed keeping the safety of user in mind. Its blades are either inside or under the object your are cutting, avoiding the contact with your hands completely.
Table Saw
A table saw is more like a circular saw with a table attached to it. The saw is placed under the table raise through a slit on the desk. The table saw offer tremendous comfort while cutting the material. The table supports the material to ensure you make the cut straight and even. Compare to circular saw it has more protection to ensure safe use. The table saw is usually handy in projects where long cuts or short angled cuts are required.
The above mentioned set of tools makes for the primary tools that every home DIY lover must have in his garage. These are the basic tools that would allow you to work out your creativity and design a habitat of your desires.
Although there have come up a number of DIY tools providers out there in the market, yet it is your responsibility to choose only a quality provider as your seller. It shall make sure that you get the best value for your money.
Two major qualities that you should seek in your DIY tools provider could be listed as such
Brand quality:
You should only buy DIY tools designed by a reputed brand. It shall mean longer life and sustainability of your tools designed for heavy load work. On the other hand, if you pick up a low quality tool from a non reputed brand, you might have to spend every now and then on its repairs. It might end up with you buying a new tool all over again.
Client reviews:
Assessing the reviews of previous clients of your tool provider can also help you ascertain the quality of products catered by the, It can enable you to make a wiser and informed decision regarding the matter.
Above all, you should make sure that you pick out the right tools to carve your vision into reality.