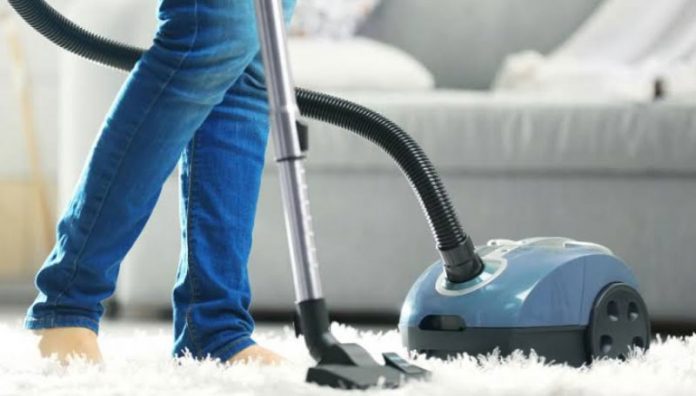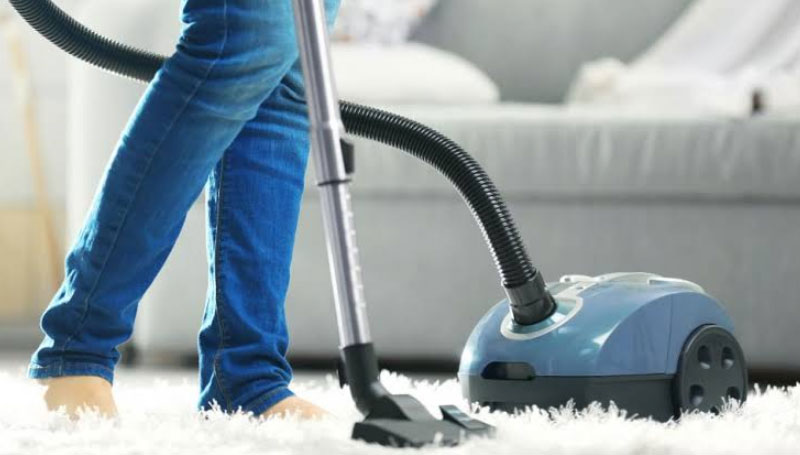 Vacuums cleaners now become more and more important in our daily life. But it is really confusing to choose the best one that can meet your own demand because there are variety types sold at present. Ecovacs becomes one of the stores you can trust. You can find the best robot vacuum cleaner here.
As being a strict-consumer, I usually spend a lot of time searching for information and comparing couples of products before making decisions, I think it's truly inconvenient to spend time surfing like that.
Therefore, I'm here to help collect all useful information about vacuum due to vacuum cleaner ratings consumer reports around the world and then give some suggest so that you can easier consider and make final decision without wasting time surfing the internet.
6 Major Types of Vacuum Cleaners
There are several types of vacuum cleaners, it is hard to state right or wrong answer about which type is better, it depends on your own needs and preferences. There below I would like to describe each type for you to help making decision much easier: Canister, Upright, Handheld, Stick, Central Vacuum Cleaning Systems, and Robotic Vacuum Cleaners.
a. Canister Vacuum Cleaners
A canister vacuum consists of a long wand attached to a canister by a flexible hose. Canister is mounted on wheels, so you can pull the vac cleaner around the room while using. This type is much easier to use than a traditional upright vacuum, it is highly versatile and capable of cleaning different surfaces such as: tile, wood floors, and carpeting, draperies and upholstery, etc because of various attachments come together with the machine.
For canister vacuums, you can either choose the bagged or bagless varieties, both have their own pros and cons. With bagged models you have to regularly buy the bag from time to time while with bagless model, you have to clear the bin regularly to ensure it suction remain powerful.
b. Upright Vacuum Cleaners
This kind of cleaner has ability to stand in an upright position. An upright vacuum is prefers for house with carpeted areas, as well as for pet hair. It components consist of intake and exhaust port, a fan driven by motor and a receptacle/ bag are attached to the handle that controls the unit. All these components are located at the bottom of the unit.
Once the gadget being turned on, the rotating brushes sweep the carpet and suction collects dirt, dust and debris. Dirt and debris will be kept inside a bin, dust will be kept while passing a filter before exiting through air exit port.
There are also upright vacuums which equipped with flexible hose and different attachments to enhance their versatility. Such types have both power of an upright one and versatility of canister. To reduce the amount of dust released from this vacuum cleaner's exhaust port, vacuums can be equipped with HEPA filter.
c. Handheld Vacuum Cleaners
A handheld vacuum cleaner is a small machine with compact size and portability that makes it easy to clean small spills and access to reach tight areas such as stairs, corners, and car interiors.
Handheld models are relatively inexpensive and are available in cord and cordless, models. Cordless port operates with battery, which can be charged when not used. Battery operated models cost slightly higher than other model. Vacuums equipped with cords are usually more powerful, but the length of the cord seems a little bit inconvenient.
d. Stick Vacuum Cleaners
Stick vacuum cleaners also called electric brooms and it's the light version of upright vacuums. Nowadays, a lot of stick vacuum also very powerful especially the Dyson models are comparable to the traditional upright in term of suction power.
The stick cleaners are lightweight and it can be used to clean bare floor and carpeting areas. They also work well on area rugs! With lightweight design, stick vacuum cleaners make it easy to clean up dust and small amounts of debris more frequently. Stick vacuums vary in price and varieties, like corded or cordless stick vacuum but it is more than possible to get a model at an affordable price.
e. Central Vacuum Cleaning Systems
If your house is under construction, then you may consider central vacuum cleaning system. Central cleaning system has receptacle located in a seldom-used space inside the house such as garage, basement,… where dirt and debris will be deposited. From here, a channel runs to each room to create nice outlet. Instead of using traditional vacuum cleaner, a flexible hose will be connected to the outlet, working like a canister with various different attachments used for different surfaces/ purposes.
This type is lightweight and easy to maneuver. Using this kind of system, we do not have to empty dust bin as regularly as using other conventional ones. The system may help lessen allergies, asthma, and other respiratory problems because the dustbin is installed in remote location and it also demand for low maintenance.
f. Robotic or Automatic Vacuum Cleaners
An automatic vacuum cleaner is a design of lightweight device which can operate without much assistance. The owner just need to enter instruction into its programs by device's console or remote control, and then it will do the rest, following what has been instructed.
As robotic vacuum cleaners do not need much assistance, these devices can operate well even while all members of the household are away or busy doing other chores. Some models have settings that enable the owner to select the intensity of cleaning. The machine will make the predetermined number of circuits around the room.
After the task is complete, the machine will automatically turn off. Being equipped with electronic sensor, the robotic cleaners are able to avoid walls, furniture and other obstacles, a rubber bumper is attached to each to help soften any impact that might occur. These simple but smart designs make robotic vacuums an intelligent device for busy lifestyle.
They can work on wood, carpet, and tile flooring. With compact size, these small machines can operate well beneath beds, chairs, and other furnishings. One more feature that you need pay attention is that robotic vacuum cleaners are cordless, so you need charge the device between each use. This kind is also bag-less and less noise than traditional device.
Conclusion
To conclude, out of so many types of vacuum cleaners it's the individual preferences to choose the best type of cleaner that is most suitable for your cleaning needs. Of course each type also has their strengths and weaknesses. But generally the canister and upright is still a prefer choice.