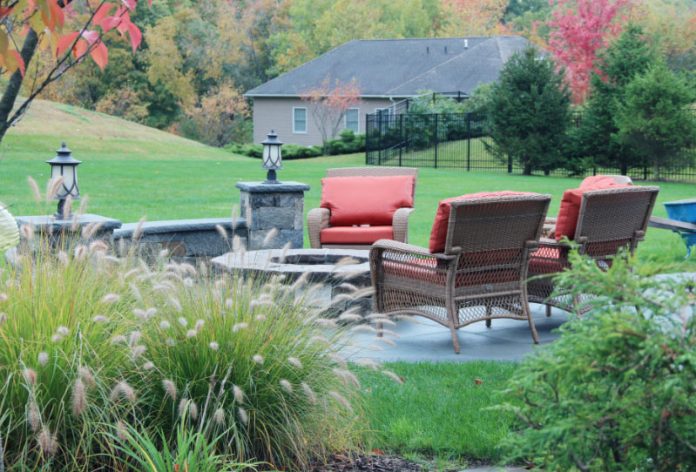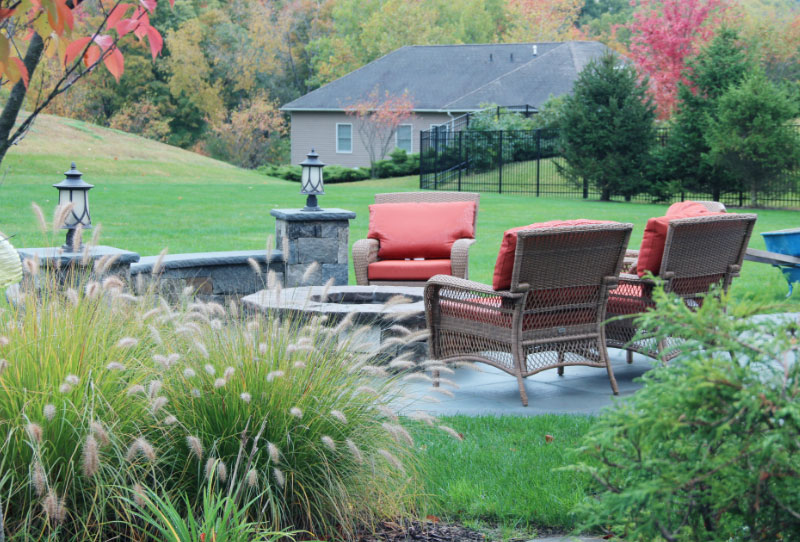 Whether you want your house to be a neighborhood showstopper or you're just tired of the same old blah features you've been living with for decades, winter is the perfect time to start planning a makeover. In this article we'll explore some ways that a landscape company can make your landscape pop and with a new driveway fire pit, or irrigation system.
First Impressions
The first thing people see as they come up to your house is the driveway. Whether it's cracked or it detracts from your home's appeal, a new driveway will give you a huge return on your investment, especially if you choose concrete pavers for your driveway upgrade. 
Why are concrete pavers so awesome? First, no other material offers the design flexibility of concrete pavers. Whether you want your driveway to have the timeless appeal of Old World brick or cobblestone roads, or you love the stately look of granite or the warmth of flagstone, concrete pavers give you unparalleled design options. Concrete pavers are made to resemble natural stone, or they can have their own unique personality, such as etched surfaces or a plank-like appearance that's absolutely stunning next to a modern home.
Concrete paver driveways are extremely durable and low maintenance. They are also compatible with electric driveway heating systems. Can't you just imagine the joy of never shoveling snow again, and having a driveway that adds beauty to your home year-round?
A huge bonus for many homeowners is that some driveway pavers are permeable. Rather, the pavers themselves are not permeable, but the joints between them are slightly larger and filled with a jointing compound that allows rain and snowmelt to percolate into the ground below rather than running off the driveway. This allows the water to re-enter the aquifer instead of puddling in low areas of the landscape or overwhelming the municipal storm drain system.
Enjoyable Outdoor Living
Other than food, what's the one thing that brings people together? Fire! Installing a fire pit in your backyard turns it into a year-round entertainment mecca. Everyone loves gathering around a campfire to share stories and good times. Today, you have the option of wood- or natural gas-fueled fire pits. While the aroma and crackle of a wood fire brings wonderful ambience to your backyard, you may appreciate the convenience and cleanliness of a gas-fueled fire pit. Either way, pull up some Adirondack chairs and gather around!
A fire pit close to an outdoor kitchen is the ultimate for combining the two things that bring people together the most: food and fire. And if you don't have room for a fire pit or want something more sophisticated, consider a fire table, which is a gas-fueled, table-height, rectangular fire pit that takes alfresco dining to a new level.
Lower Maintenance
We get it… you'd rather be hanging out with your family and friends than worrying whether your lawn needs watering. If you have a professional irrigation system installed, watering your landscape is one thing you can cross off your to-do list! Professional irrigation systems take the guesswork out of how much and how often to water various parts of your landscape. Everything is programmed in, which means both thirsty and drought-loving plants get exactly the amount of water they need, and all of the plants in the landscape will develop robust root systems that will make them less susceptible to extreme weather, weeds, pests, and disease.
These are just three ways that a landscape company can make your landscape the envy of the neighborhood. A fresh new driveway, a cozy fire pit, and a professional irrigation system make your landscape more beautiful and practical while making maintenance a breeze.
When it's time for a landscape upgrade, check out some of our past work and let's get your project started! Learn more about us at: https://www.manzerslandscape.com/