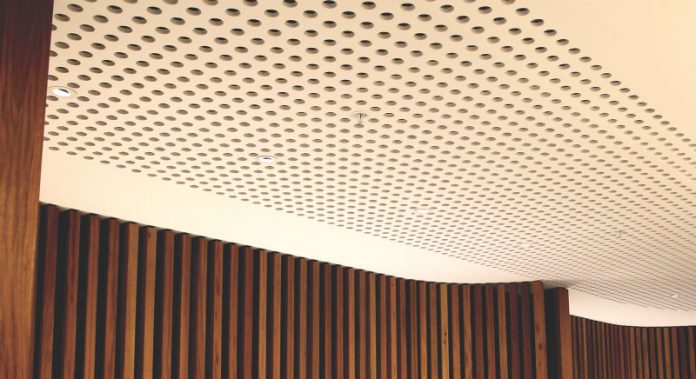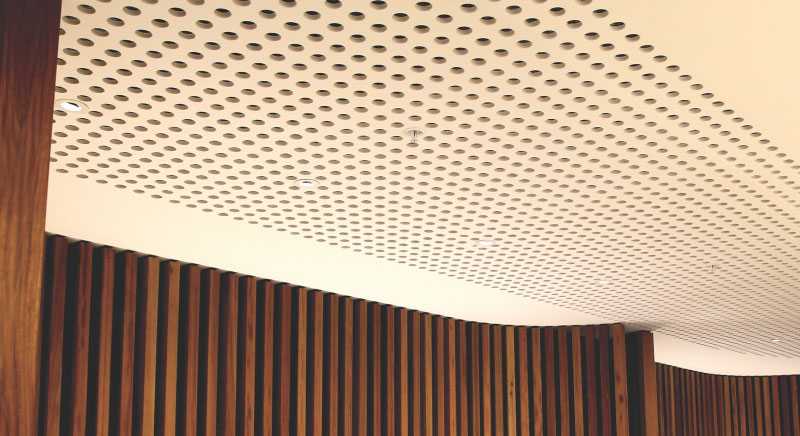 If you are looking for a solid material which has no breaks, seams or joints and can be done in any color, you are only left with drywall or plaster to choose from. Unfortunately, none of these products are noise cancelling. When considering a large room with wooden floors and plaster walls, sound absorption can be very important. The solution is acoustic plaster. Are you into construction business or getting something constructed for use? You must have heard of Acoustic plasters by now.
In this article, we will cover the following-
Acoustics and Sound Information
What is Acoustic Plaster?
These plasters contain fiber or aggregates so that they absorb sound. Initially, the plasters contained asbestos, the newer ones consist of a base layer of absorbent substrate plates, which are usually mineral wool or non-flammable inorganic beads. The first finishing layer is then applied to the media plate and sometimes the second finishing layer is added to further attenuate the sound. They offer a smooth, hassle-free appearance and greater flexibility in adjustment. Also, a great deal of skill is required when it comes to application of these plasters.
When you think about it, these plasters can be a great help if you wish to construct a sound-proof accommodation. Here are some more benefits to go through-
Benefits of Acoustic Plasters
One straight and simple advantage of using these plasters is the fact that they give users a sense of privacy. When the noise is absorbed by the plastering, and doesn't leak through the wall, the inmates of the room will feel safer while communicating.
An open plan space which utilizes such plasterings will not have to be designed in a certain way that focuses on preventing noise traveling. This makes it a perfect choice for retail spaces, restaurants and offices.
Since there are so many ways to install the plaster, it can be used for both old and new buildings.
Not only the walls, these plasters can also be applied to the ceiling, so that in rooms covered with glass windows, or tiles, the sound can still be absorbed by the plaster.
You do not need to apply it to the whole property, if you think only one room needs to be sound-proof.
Acoustics and Sound Information
Using an acoustic plaster can drastically reduce sound echoes in one area. The response has an important impact on clarity of speech and affects safety, health, learning, and quality of life. By absorbing sound waves, acoustic patches make the conversation clearer even in difficult situations and shorten the echo time.
In areas with high volume, especially when walls and floors can consist of solid surfaces, sound absorption can be very important for the overall aesthetics of the room.
Most acoustic patches have a noise reduction ratio (NRC) of 0.50-1.00. This can vary greatly depending on the mounting style (type A or type E), layers and manufacturers. You can find specific acoustic information for each style and manufacturer in our article about comparing acoustic plasters.
Most Common Applications
Since every household is moving towards being more and more private setups, the need for acoustical plasters is increasing. The most common setups that use acoustical plaster are the ones that need high sound absorptive qualities. Some of them are:  Museums, Auditoriums, Libraries, Galleries, and Performing arts centers. Apart from these Mid/high-end retail locations, Transportation hubs, High-end residential homes, Education facilities. Your Office lobbies and conference rooms definitely require this product.
If you require high quality acoustic plaster with our expert advice, we are always available. With a team that is available at your service always- we have top notch product and services for you. Visit www.fadedceilings.com for more.