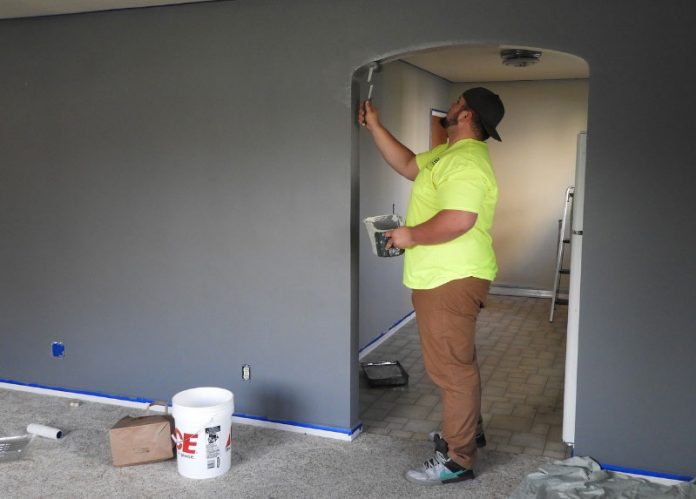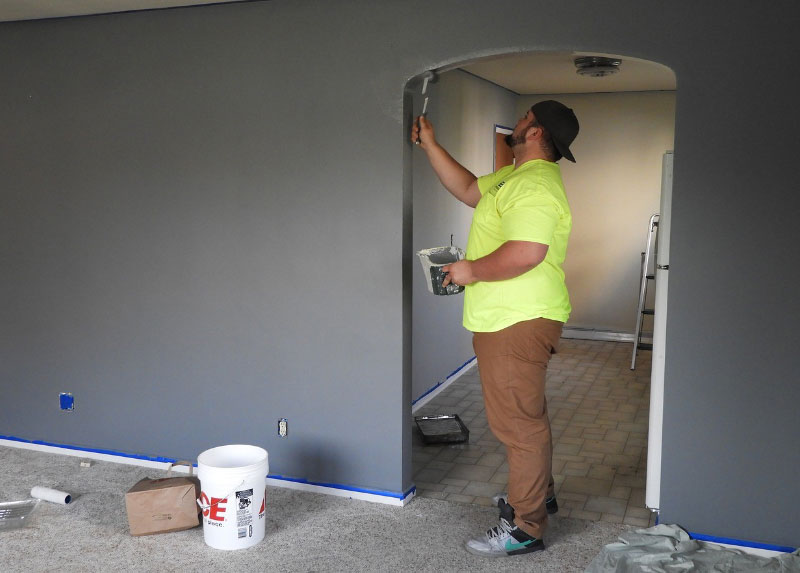 We all love our home. No other place can provide that level of comfort. We spend so much time relaxing at our home. It gives us the idea of personalizing our home as per our taste. We usually decorate our home in a festive season like Christmas. But what about painting our home and changing the outlook of it?
Painting our home enhances the whole appeal of it. Painting home is not as hectic as you think; if you include your family members with you it would be fun and cost-effective. It depends upon you how you paint it. You can also hire a contractor for paint.
Why painting matter for our home?
Paint home has lots of benefits which we don't realize initially. You will spend less money and upgrade the whole look of the house, protect it from weather conditions and moisture. If you hire the right contractor you are not even spending 1000 USD but it can increase the overall value by 4000 to 5000 USD. You can hire the right contractor by checking their work and review on social media and site.
We are discussing five benefits of painting your home below.
 1-Personalization:
When we shift in the home either you rents it out or bought it has paint that does not reflect our taste. Now if you paint your home it will give you a sense of personalizing your home according to your taste. It will give you a feel for your home. Choose color wisely. Discuss it with family members. You also have to take care of the surroundings of your home. If it has grass or trees select light colors. Painting your home would be a fun activity in which every family member can participate and give suggestions. It will give family members a sense of ownership and you all enjoy this activity. Also, your furniture would be aligned with the color you chose for your home. If you have children in your home you can design their room as per their choice, you can choose funky colors for them so they can enjoy more. If you want to hire a professional paint service you can contact painting services Strathfield.
2-Increase value of home:
We all want to know that home is a tangible asset that can help in any difficult time. When building or buying a home a lot of investment is required. You have invested a large chunk of money in it. If you want to increase its value you must take care of your home so it can attract prospective buyers in the future. If you visit any area you can see all the houses you will ultimately get attracted to the houses which have new color and design. One element of the decrease in value is just the paint of the house. The guests who visit you will not just see the architecture in your home but the outlook of the house is the main thing which everyone notices.
3-Protect from seasonal damage, moisture, and dirt:
When was the last time you have painted your home? It's been some years and now it's time to give your exterior new look. Paint must have worn out from different corners due to heavy rain, snowfall, dust storm, etc. select good paint that gives you value for money and bear the extreme weather conditions. A new coat of paint will also help to protect your home from moisture and seepage.  Moisture and seepage are bad for your home as it will damage walls. If you paint your home at the right time it will become a barrier between wall and moisture.
Dirt
When you repaint your home it will keep away the dirt and dust particles from your home. Especially in the case of the old home, it's advised to paint it and use good quality paint so it can help to clean your home.
4- Get rid of peeling and stains:
When we have small children at home they stain all our walls with different colors, foods, etc. those stains will look bad. Some of the stains are permanent and leave a bad mark on the wall. It would look awful in front of guests. There are paints available in the market mainly oil paints which allow you to get rid of those stains easily. Next time when you decide to paint your home, use oil paints to protect your home from stains. If you have permanent stains you need to paint your home. The paint will hide all those flaws.
Peeling
After some years pain will start to peel. You have to get rid of peeling by coating the first layer of your wall. If you coat your wall in time it won't peel.
5- New Era of paints:
Nowadays paints are also eco-friendly.  Paints are not just matte, glossy and metallic finishes now. Many companies are making eco-friendly paints that have the property to improve the quality of air and save energy too.
Another technology is
We all have installed electronic devices such as Air conditioners and heaters in our homes. There are paints available in the market which will make your home cool in the summertime and humid in winter. Now don't spend too much money. Those new paints are easily available in the market you just have to go and buy it. It will cut your electricity costs.
Conclusion
If you want to paint your home, look for reviews and suggestions from your close ones. Most of us like to repaint home. It's easier to paint home if you have the availability of finances and time. If you paint your home on time it will increase the value of your property. Painting your home also give you a sense of ownership. You feel more attached to your home. It will be easy for the walls to bear the harsh weather conditions. New paint will uplift your mood. Your home would look bigger and brighter. The paint will also save your home from seepage. You can select your color scheme that can match with your furniture. You would feel happy that you have given your home this new look.