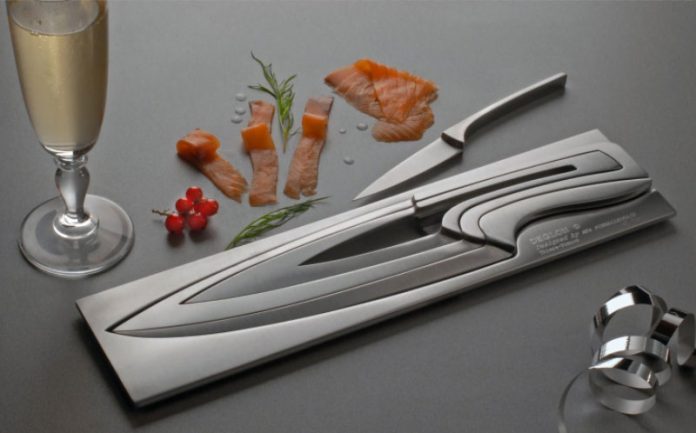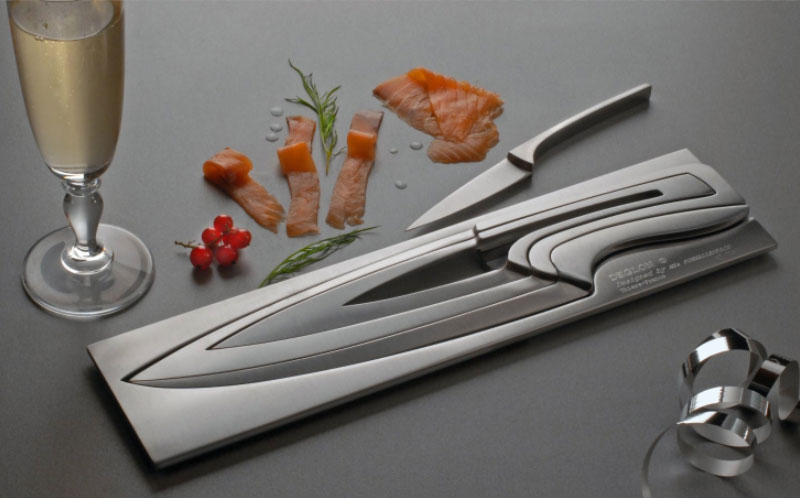 Anyone that knows the value of having a good set of knives will agree that nothing beats a stainless steel knife set.
The fact that many professional chefs and other food experts and professionals prefer to use stainless steel knives should be enough indication that these knives are fantastic.
And besides cutting well, they will also have the look to go with it. However, stainless steel knives are all not made the same, and so you need to choose one keenly. But this should be easy if you know what defines a good set.
Set Composition
As you look for the best stainless steel knife for your kitchen, you will need to first consider what you get in the set. These sets can have anything from 5 pieces to 20 or even more and the more the knives the better as it will make the set more useful.
But, the most important thing when it comes to the set composition is to ensure that the set will have all the basic knives that you need.
A stainless steel set that comes with at least a chef knife, several steak knives, and a utility knife will be perfect. And besides the knife, you should also go for a set that also has other things like the knife storage stand.
Best Stainless Steel kitchen Knife Sets has a list of some amazing stainless steel knife set with all the knives that you need, and you can be sure there is something that will work for you on their list.
Stainless Steel Material Used
The fact that you want a stainless steel knife does not mean you can settle for any provided it is stainless steel as there are different grades of stainless steel. The grade that you get will affect everything from the toughness of the knives to their ease of sharpening and even appearance.
430 stainless steel and high carbon stainless steel are good examples of high-quality stainless steel that will give you some fantastic knives.
And while at it, you need to make sure the knife handle is made from an equally high-quality material like stainless steel or durable silicone material.
Cost-Effectiveness
While stainless steel knives will offer you superior quality and performance, you still cannot overlook their cost as you not only need to get value for your money but can only buy what you can afford.
But, given the obvious quality, these knives will not come cheap or will at least not be as cheap as the regular type kitchen knife sets.
To make sure that you get the best value for your money, you need to first come up with a budget and then look for a stainless steel knife set that is as close to that budget as possible but still well-made and with a good set composition.
Finish and Overall Appearance
Your kitchen also deserves a set that will look good in it. Hence, when shopping for a stainless steel knife set, you should not just concentrate on the quality of the knives but also their overall aesthetic appeal.
Stainless steel knives will come with different finishes, and the knives are also characterized by different curves and styles. And so you need to choose something that will complement your overall kitchen theme and décor.
Also, those that come with a nice acrylic stand like what showcases will also look more stylish in your kitchen as these stands tend to have a more upscale look.
Conclusion
There is no doubt that a stainless steel knife set will be a great addition to your kitchen. However, to get the many benefits that come with having one, you need to choose one wisely, but the good news is that the guys at do the hard work for you with reviews of some of the best ones.
And besides picking a good stainless steel knife set, it is also important to make sure that you know how to take good care of your set to ensure the knives serve you well. But, this is also fairly easy if you know what to do because, like any other knife type, the stainless steel ones will only require regular cleaning and re-sharpening to keep them in good working condition.