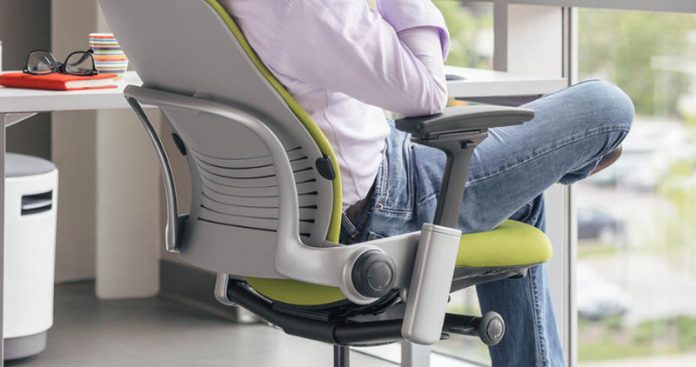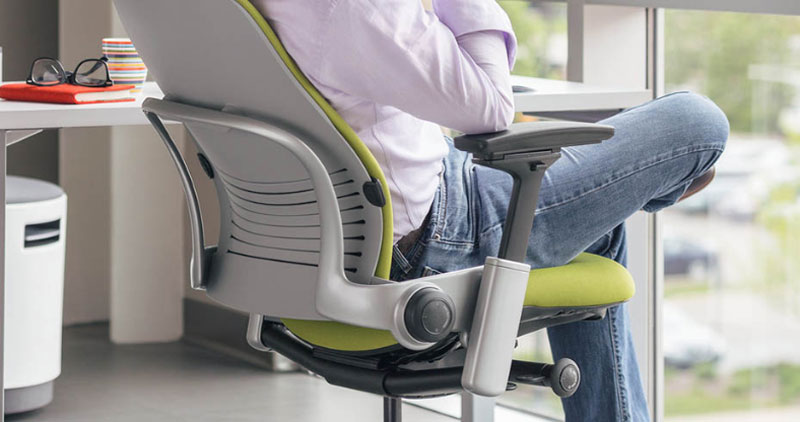 Choosing a perfect office chair can profoundly influence your productivity at work. Just simply imagine spending hundreds of dollars on something that doesn't even give you the best support. Well, this might not seem important to you, but there's no doubt that a wrong chair can result in detrimental upshots while affecting your health and performance at work. In simple words, choose a wrong chair, and it may pose some serious health issues, low efficiency, and hefty medical bills. Yes, considering the amount of time spent sitting at our workplaces, it is very much essential to select something comfortable, safe, and ingenious.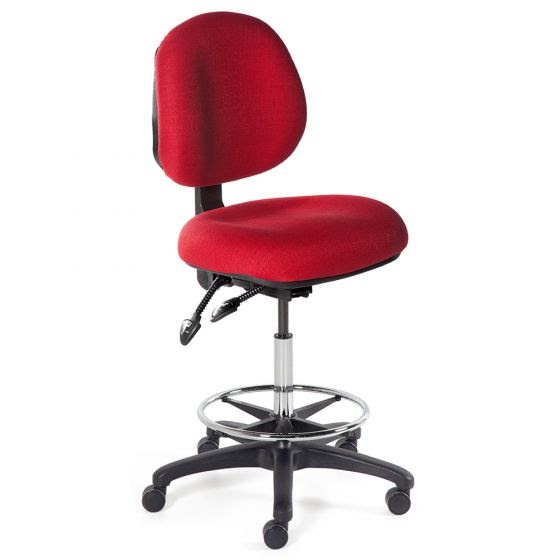 If you have been searching online for the most useful options, then you might have come across the 'ergonomic desk chairs' at some point. If you are not too familiar with the concept of Ergonomics, then let us explain it to you. It is the science of designing products that are optimised for better usage while maximising productivity and reducing the uneven discomforts. Yes, such small factors can actively add to your workplace's environment. Even thousands of businesses across Australia, and also in the rest of the world have positively adapted to workplace evaluations just to ensure that their employees are having the best seating experience with the ergo chairs.
Why only an Ergonomic seating plan?
The most outstanding benefit of office chairs is that they offer comfort and flexibility, which nimbly reduces the amount of stress on an individual's body. Gradually, when stress reduces, tension distractions also become less. And this allows the workers to focus better on work while being consistent and dynamic. There are several office chair online that could offer you ideas that would work for your comfort
However, if we consider the medical costs, the office ergonomic chairs develop a better posture and keep the muscle ache or backache at bay. Therefore, medical bills shrink, and so the business's health costs. So your business won't even benefit, but will also save enough money down the line.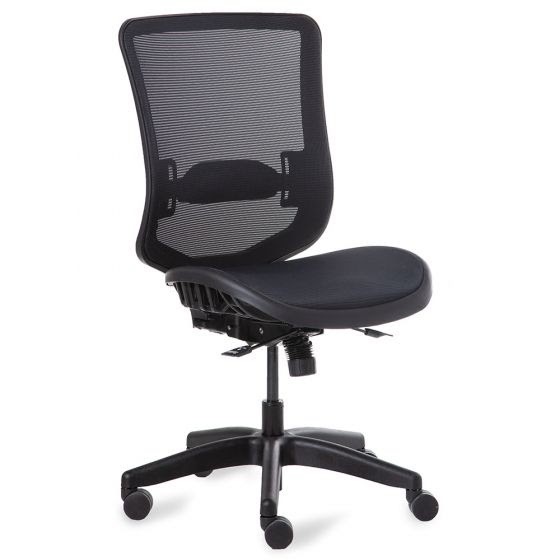 Factors to consider while choosing an ergonomic desk chair
There's no surprise that a standard office chair puts uneven stress on the body, while the ergo ones are smartly designed to let you sit without any extra strain. It nimbly fits your body and helps you to sit in an upright posture. Here's a brief breakdown of what you need to look for in an Ergo chair.
Adjustability
The foremost aspect you need to determine is the adjustability factor. The more facets are adjustable, the better is the option. At the very least, the individual must be able to change the armest, height, and the reclining angle. In general, these are the ergonomic adjustments that make them a perfect choice for everyone.
Armrest
Definitely, your arms need to rest on the armrest adequately while matching the height of your desk surface. It is vital to check for the same so that your shoulders don't feel humped at all, and it will be much easier to get it right.
Seat Depth
Next comes the definite seat depth. If the seat is too long, you will be more inclined to lean forward. And when you have such a situation, your back posture and comfort will be compromised. As a result, you get strain in your back, shoulders, and legs. A pro tip that can save you from this is to check for the seat depth as it needs to be three or four fingers of space among the backside of your knees and the seat edge.
Lumbar support
It is commonly known as the lower back support and is an inward curve that you can find in the chair. While you are sitting on an ergo chair, it supports your spine evenly for longer hours, especially when you slump. If this aspect is missing in the chair, then there the chances are it may weaken the lower spine structure. So look for it to maintain a healthy posture for hours and hours.
Material
Another aspect to look for is the material with enough padding or finding something in a mesh style. Only go for breathable material as it allows perfect airflow while being durable 3X more.
Why consider ergonomic office chairs only?
Delivers a better sitting posture
As mentioned earlier, sitting for more extended periods at the workplace can pose some severe musculoskeletal issues, and can even pinch your shoulders, back, and neck. To keep such disorders at bay, it is much better to invest in ergo chairs that come with perfect lumbar support. They also help you in maintaining that natural spine curve nimbly without being in abnormal postures.
Less hassle
Ergonomic desk chairs can definitely make the time spent at the workplace more relaxed and comfortable. They can be merely adjusted to specific requirements while alleviating all sorts of pains that you might get from an ordinary chair. Certainly, they boost productivity at the workplace in the long run.
Reduces pains
When you set up the best ergo chairs at your office, the ones with the entire spine and neck support. Technically, they are known for sensing the individual's weight and calibrate the chair accordingly for superior comfort. So, there's no chance of having those back pains and neck pains.
Customizable
Another outstanding benefit that ergonomic office chairs offer is the customizability. Every workplace has different requisites, and so does yours! So in this case, these chairs are perfect as they have impressive in-built features such as neck rest, adjustable height, flexible armrest, tilt and lock functions that make it more adaptable.
Comfort
Ultimately, a comfortable office chair can make a huge difference, and especially when you ergo chair for your workplace. The breathable mesh, foam seats, and the padded armrests deliver a suitable encase to your body, and that too with the best comfort level.
In the end, we all love an elegant office design, and you simply can't miss ergo chairs here. And it is equally important to choose perfect chairs as the other furniture items are. Your employees get better morale, enhanced productivity, and a cutting-edge office style. Implementing ergonomic desk chairs is a budget consideration as the benefits outweigh the costs well. Your employees will have better health levels and will be more productive gradually. This will retort the expenses along with profitable revenues.
So now that you know that ergo chairs are surely going to benefit you in the long run. Then, don't be too late to find what suits the best for your workplace. You get a perfect combination of looks and comfort. On top of this, they are crafted in exceptional quality that is ever-lasting and delivers a million-dollar look. So you can't go wrong!