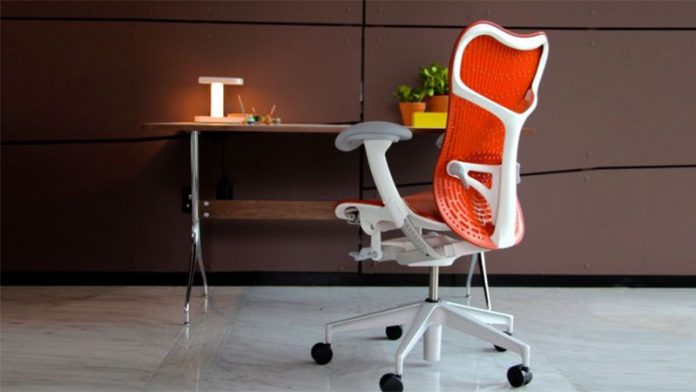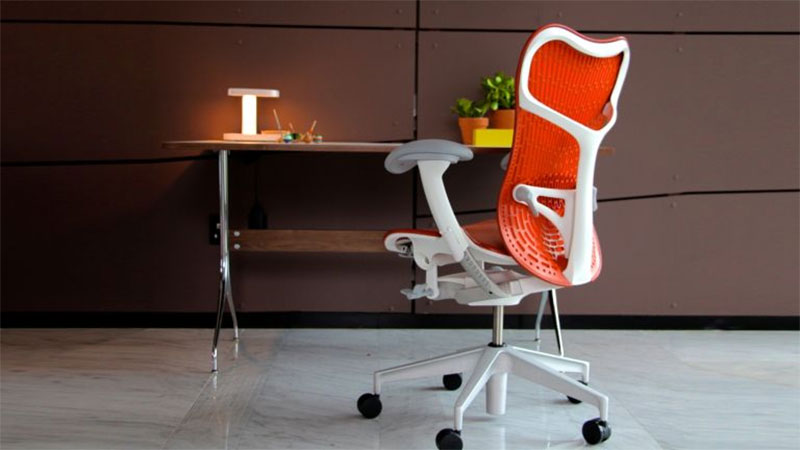 At the office, we spend an average of about six to eight hours sitting. We spend a large part of our time dedicating ourselves to daily tasks. Sometimes we are thinking about our posture and health. It is important to ensure comfort and practicality in the work environment. For this, several aspects must be observed when choosing the ideal office chairs.
Today, an ergonomic office chair from this brand is considered a world reference. It is through a Herman Miller chair that all other ergonomic office chairs are compared. The brand distinguished itself from the others through the use of high-quality materials and with its handmade finishes.
What is the best office chair for sitting long hours?
Herman Miller is the best office chair for sitting long hours. The chairs are the protagonists of the offices. After all, you spend 8+ hours of your day sitting in one of them. So it is essential to choose a comfortable, durable model that fits your body perfectly. The main models are divided between ergonomic, executive, and president and vary in material, adjustment functions, and of course, comfort!
Herman Miller did a thorough and lengthy ergonomic research before selling its first office chair.
Herman Miller chairs are so versatile that they fit into any work environment, from the formal to the contemporary to the most relaxed and avant-garde environment.
They are manufacturers of tables, chairs, filing cabinets, accessories, among other types of items found in an office.
You can also read more about the best chair mat for heavy person.
Ergonomic Chair: Ideal for Long Hours Use
For those who work long hours and worry about postural problems, ergonomic chairs are the most suitable. With lumbar and head support and design designed to adapt to the curves of the body, this type of chair provides much more comfort. In addition, it has precise tilt and height adjustments and there are models that tilt up to 180 degrees.
As gamers sit for long hours and are a demanding audience, specific chairs have been created with fully adjustable comfort parameters.
Most models have vibrant colors, but some options are more discreet and aligned to the work environment, whether in the office or home office. Therefore, they may be worth the investment for those who want to avoid back pain and have greater relaxation while working.
Executive Chair: The Most Basic
Executive chairs are those with a low backrest that accommodates only the back. Usually, they are covered with less noble materials, which does not mean that they are of lower quality since there are fabrics and nylon screens that can be as resistant, beautiful, and comfortable as leather, for example! It is a classic model and quite popular in offices.
Models of this type have limited adjustment options, but they serve most users well. However, they are not very comfortable for long hours of use and neither for very tall people. When choosing an executive chair, check for basic comfort options, such as good quality upholstery, balance, and the presence of support arms.
How much should a good office chair cost?
A good office chair costs several hundred dollars. The majority of healthy and good office chairs are available in the price range between 200 and 500 dollars. In addition to the classic versions with seat and backrest with or without armrests, ergonomic swivel stools are also included in this price range. Real leather versions and metal rolls cost from around 400 dollars upwards.
Are IKEA office chairs any good?
The main argument for Ikea customers: the price. Markus is one of the most popular Ikea office chairs in this regard. In view of the customer reviews, the buyers have clearly dotted the swivel chair in their top selection at Ikea. The chair is very comfortable and not only suitable for working, but also for relaxing thanks to its rocking function; Plus with height adjustment and a seat that doesn't feel too hard and not too soft – all for an unbeatable 220 dollars.
But there is also some criticism in all praise. The fact that the lumbar support cannot be adjusted in height and that the mesh-covered backrest does not adequately support the size and weight of the patient could be painful at the price. But that after a short time the first quirks appeared in the seat and headboard covers and the armchair creaked, all of this clearly creates distance from a really good office chair from comparable price regions.
Are expensive office chairs worth it?
Yes, Expensive chairs- it depends on the use. You spend more than 8 hours a day in front of the computer in the office. It is, of course, important to have a good ergonomic office chair.
Whether you buy a cheap or expensive office chair depends on how many hours a day it is used. For offices in which the employees have to sit for many hours, it pays to buy high-quality and therefore more expensive chairs.
Choosing the Best Ergonomic Chair for You
Mechanisms, Regulations, and Adjustments
There are several models of chairs, from simple to more modern ones that have a complex structure with individual calibration.
The piston with central bushings will be the mechanism responsible for making the seat go up and down by simply pressing the gas lever that also allows you to tilt or recline the chair.
These advanced mechanisms provide several benefits for your body, being dynamic and adaptable to your movements, maintaining an adequate posture that helps in the circulation of blood and oxygen, in addition to also helping to combat unwanted tension in the hips, neck, shoulders, and back.
Backrest
Seat
Arms
Wheels
Conclusion:
When choosing a chair, the first step is to think about which environment it will occupy and who will use it. According to the environment and the function, it will perform, you choose the model that will supply the needs in a more objective and efficient way, combining functionality and style.
But it is important to remember that the body structures are different and for each type of activity there is a specific chair that allows you to carry out your tasks without fatigue or pain that causes stress, decreasing your productivity.