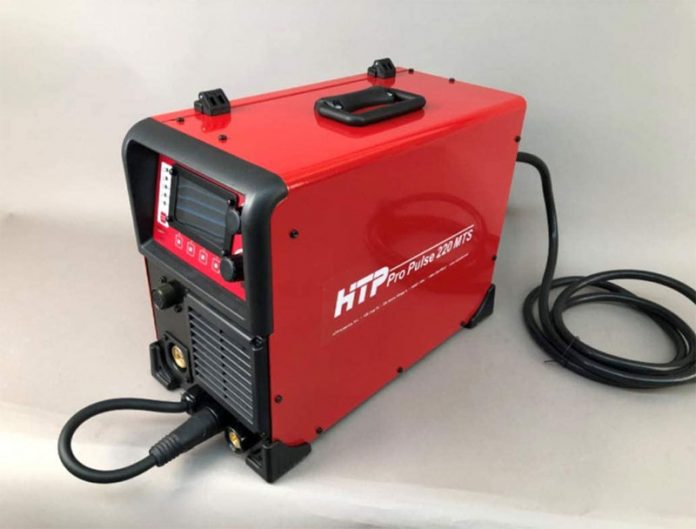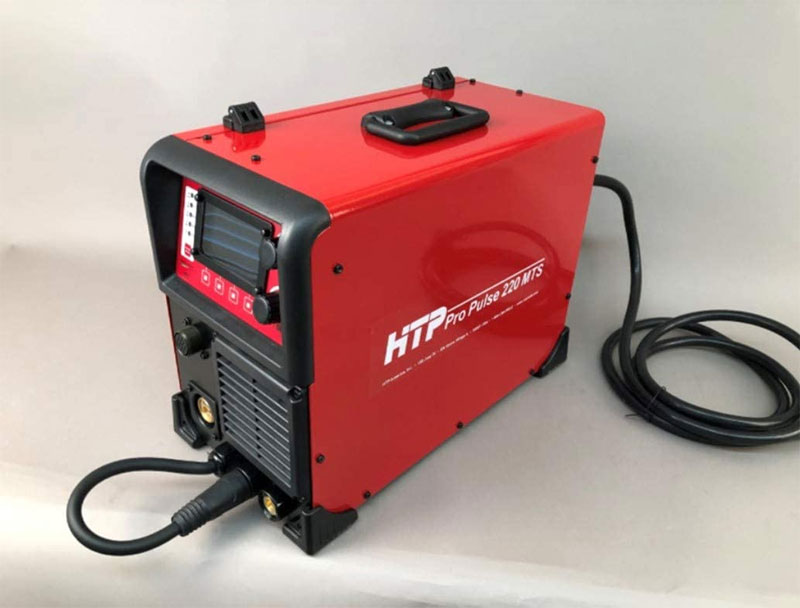 What Is the Best Multi-Process Welder?
A Multi-Process Welder has the ability to produce a different style of welds. It equips welder with the capabilities of finishing work with versatility, increased style, and efficiency. These multi-process welders are the best farmers, trades men,or at-home enthusiasts who have the ability to weld various sheet metals, pipes, machinery, and various other professional or DIY applications.
Following are some of the best multi-process welders in 2020:
1. Lincoln MIG210 Multi-Process Welder – Best Overall
Lincoln MIG210 is one of the best and reliable machines that belong to a leading global organization in the welding industry. This product has been designed with top-quality materials, which increases its durability and longevity. Its layout functions are very predictable, so welders get used to it in no time. This machine is really easy to set up and the most helpful.
Features:
The maximum output is 200 amp.
It includes feet pedals and a three-year warranty.
Its dimensions are 14" x 10.75" x 19".
Its voltage input is 110/120 & 220/240.
Its maximum wire speed range is 500 IPM.
2. MILLER MULTIMATIC220 AC/DC Multi-Process Welder
Miller welding fans are aware that this is the best pick for them. This particular Miller welder machine offers the most of the features than other online welder machines. It offers the best value for the money paid. Miller MultimaticC220 AC/DC Multi-Process Welder has everything that a multi-process welder has.
Best Features:
It produces a maximum output of the 230 amps and has 21.5" x 17.5" x 11.25" dimensions.
It weighs 56 lbs.
This AC/DC multi-process welder has 10' to 13′ leads.
The welder machine has pulse function, connected MIG and TIG torch, foot pedal, multi-voltage plug, pro-set feature, and two regulators.
It has a wire feed speed range of 600 IPM and voltage input of 110/120 & 220/240.
3. HTP Pro America Pulse 2020 Multi-Process (TIG, MIG, Stick) Pulsed Process Welder
This is another one of the most productive multi-process welders. This is a durable, sturdy- high-performing, anda high-quality multi-process welder. This multi-process welder offers both manual mode and 22 synergic programs.
HTP multi-process welder is one of the most excellent pieces of gear. Pro Pulse ™ 200 is the latest edition to the multi-process, IGBT, and synergic inverter MIG welder. It is very convenient to set up the Pro Pulse with its three convenient setup steps – the selection of process, wire diameter, and material thickness. HTP Welder Pro Pulse also has an 8-inch display, which makes setup, adjustment, and view of the weld parameters most effectively.
Features:
It has a 10'24 series MIG Welding Gun.
HTP Welder Machine offers both manual and synergic programs.
Pro Pulse Welder Machine also has 10 Ground Clamp and Cable Assembly.
This multi-process welder machine has 5' gas hose and flow-meter.
You also get a 30-day money-back guarantee – in case you don't appreciate it, you can give it back.
What is a Multi-Process Welder?
Welding is a type of process in which two metals are joined together through the production of heat. The heat melts the metals, and metals are joined together. This is a typical welding process. There are different types of welding types. Though there are more than 100 types of welding processes, there are mainly 4 types of welding processes.These welding processes include TIG, MIG, Stick, and Flux-Core. These welding processes are described below:
i. MIG Welding Process
The MIG welding process is a process in which electricity is used to produce the heat. This creates an electric arc between the electrode wire and the metal being welded. The heat melts the metals and joins two metals together.
ii. TIG Welding Process
In this process, the tungsten electrode produces heat forming an arc between the tungsten electrode and the work-piece. This particular process is used with shielding gas.
iii. Stick Welding Process
It is a manual arc welding process that uses a consumable electrode covered with flux for laying the weld. The electrical current passes through the coated electrode to the point that it gets into contact with the base metal or weld pool.
iv. Flux-Core Welding Process
This process is quite similar to the industry workhorse. The only exception is that it does not need a wire and constant voltage. This welding process is mainly used for the welding of bridge construction, heavy equipment gear, stainless steel, or other industrial applications.
Multi-Process Welder Explained:
A Multi-Process Welder is a machine that is capable of producing all of these welding styles. It must be capable of laying beautiful welds of each of these welding styles. Some really expensive multi-process welders include plasma cutter also. A multi-process welder provides welders with versatility and increases the productivity of the welder.
Are HTP Welders Any Good?
HTP welders are very good. They are made of high-quality materials, offering a wide range of features. These features provide the welders with the amazing and stupendous capabilities to produce beautiful welds. HTP Welders also increase the productivity of the welders.
Pro Pulse ™ 200 is the latest multi-process welder machine, which has very impressive features.
What Is The Best 3 In 1 Welder?
Pro Pulse ™ 200 is the latest addition to the HTP Multi-Process Welder Machines.   It offers a wide range of settings, which are very easy to set up. The welder machine offers manual mode and 22 synergic programs. This welder machine is used for various applications, including automotive, enthusiast DIY, industrial and woodworking applications. It also allows you to apply 30 different weld jobs to the welding trigger. This machine is capable of MIG, TIG, and Stick welding processes. Along with its other features and multi-process feature, it is the best 3 in 1 welder machine.
Conclusion:
HTP Welder Machines have a good reputation in the market. They are fairly priced for the range it is offered in. They offer a wide range of features. HTP Welder machines are also the best 3 in 1 welder machines – offering TIG, MIG, and Stick Welding Processes.