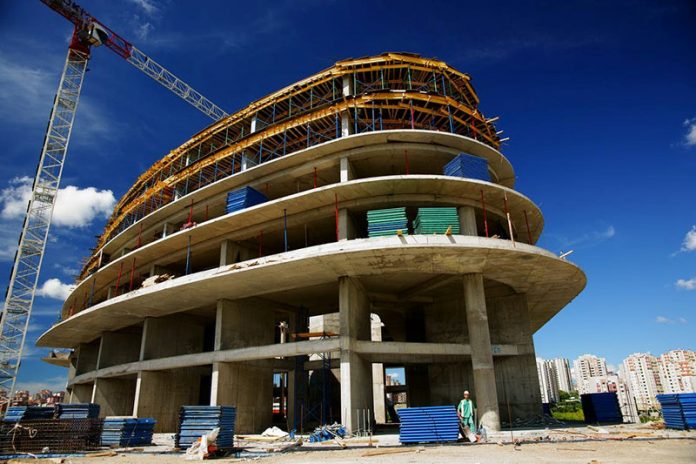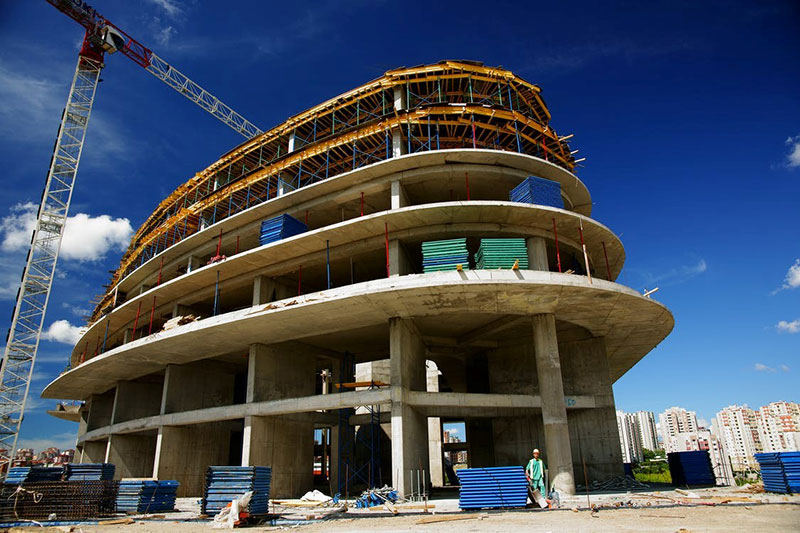 The construction industry continues to grow with the introduction of cutting-edge technology and expanding businesses. The rise in the number of construction projects is mainly due to the growing needs of properties for vast purposes. Besides real estate plans, companies are strongly reliant on megastructures and buildings to accommodate their establishment. The tourism industry is the most substantial contributor to this uptick as hotels and resorts increase in demand. That has driven the construction industry to evolve significantly and adapt to these requirements.
It was impossible to complete such large scale orders and plans without reforming construction techniques and strategies. Luckily enough, the systems began transforming with the support of heavy-duty machinery and programming developments. The ideas improved as people started actively working towards progress and exploring new options.
Soon, employers across Australia started practicing an elaborate outline of regulations for operations related to construction. Because the scale of work was so enormous, it was the need of the hour to entertain them. That ensured employee security and promoted work in a friendlier environment.
With everything set in place, a series of upgrades and popular construction trends started emerging. People aimed for cost-efficiency and improved performance while managing projects. Many old and new practices gained prominence, and builders and constructors readily started following them. Construction giants began dominating the Australian market with their latest tech and highly durable equipment.
All types of services and grades of material were made available online for interested clients. However, SANY Australia is among the most reliable name of contractors to meet these supply demands. They offer services focusing on price, productivity, and performance for their customers. And because of supplying top of the line machinery and flexible finance packages, they continue to gain popularity. This growing ease of access and enhanced provision of services has made room for trends to expand.
If you are a contractor or a consumer, then here are some practices that you should look out for in 2020 while getting involved with some construction work.
Virtual & Augmented Reality
Enlisting the help of virtual reality and augmented reality to picture constructions is becoming a common practice. Despite the extraordinary expertise in the field, construction workers still can't project accurate 3D image models. Augmented helps bridge this gap and makes it easier for contractors to stay on the same page regarding construction plans.
Besides, augmented reality also assists with running safety simulations and work schemes. That allows workers to choose a more efficient approach towards their job and use cost-effective plans.
And on top of it all, these simulations help with automated measuring and structural changes to proposed plans. That helps with revision and refinement of work.
Drone Mapping
The use of drones in construction was limited to aerial photography and imaging. However, the advancement of technology has made it possible for them to make a more substantial contribution to the construction industry.
Now, contractors widely use drones for landscape mapping. They help with heat maps and getting thermal images of land for long distances. Their updated software allows for getting real-time imaging that offers actionable data for plan revision or in cases of accidents. Besides, they minimize the risk factor to human life by performing that are likely to cause life-threatening injuries.
Multiple other plans of higher work integration are still under progress. Upon completion, there are chances that drones will also be responsible for monitoring and movement of materials.
Information Modeling & Construction Management Software
IT plays an integral role in making you survive among the top contenders in the construction industry. The modeling and construction management software helps generate computer representations and building designs. These illustrations are easy to share and modify, which significantly improves the efficiency of work.
The added features of these programs also help with complete planning and documentation of projects. Budgeting, human resources, inventory, everything gets sorted with ease.  Among the most widely used software are Autodesk BIM 360, Procore, and CoConstruct.
Robotics
The use of robotics in the construction industry has been revolutionizing. It ensures greater precision and higher work-efficiency and has minimal operational risks when compared to humans. Also, they can shoulder heavy-duty tasks with ease and has excellent durability under harsh work environments. And most importantly, they offer reduced construction time to contractors, which gets them better value of their money.
Robotic bricklayers and road laying are the most common practices in construction that recruit the help of robotics. The automation of them is what's interesting as machines have always been functioning manually in this field.
Exoskeletons
The safety of construction workers is the priority of work for any contractor. Since this work involves harsh manual labor, the workers tolerate dangerous work environments. They live through life-threatening situations and have to show persistence with their profession.
To maintain this, employers have started using exoskeletons for their employees. Their sales have experienced a rapidly growing trend and the companies buying them in bulks to ensure the safety of their workers. The projected trade values expect to rise to billions from million over the next decade. That showcases its increasing worth in the construction business.
Environment-Friendly Construction
Going green is a motto that is exercised by businesses and industries around the world. Everyone looks upon damages to the environment as a serious threat to life and is adopting practices to help scale this effect.
The use of renewable energy equipment resources and the construction of green buildings and projects are becoming more common. Reducing the use of resources and recyclable/reusable materials is the mildest form of contribution. Besides, green constructions offer great value for its occupants.
Modular & Prefabricated Construction
Despite being an outdated practice, modular constructions are regaining prominence in the construction industry. Lack of skilled labor and restricted functionality has promoted it over the past couple of years. Because of being an off-site construction, workers can continue working on them concurrently and for long hours without worrying about pollution or disturbance.
The introduction of the latest technology has enabled the construction industry to produce taller prefab units with innovative designs. Contractors use these units for completing taller buildings and large scale projects. The 21-story Bowery Hotel in New York is the most notable example of these constructions.
Improved Safety Equipment
Besides all these practices, the latest construction equipment all has enhanced safety measures to reduce security threats. Robotics and use of drones aside, several other restrictions are put in place to minimize risks to the life of workers. The use of Wi-Fi boots to notify for falls and 3D printers to counter transportation accidents is becoming common. Environmental sensors and detectors are playing an equally vital role in ensuring their safety. Hence, improving work environments with safer equipment.
Summary
These are the eight construction industry trends that are increasing more attention in 2020. Most of these are likely to last for some time in the coming years as they enjoy a positive gradient. Including them in your projects guarantees greater work-efficiency, cost-effectiveness, and minimal expenditure on resources. Thus, making them suitable as well as a wise option to consider.