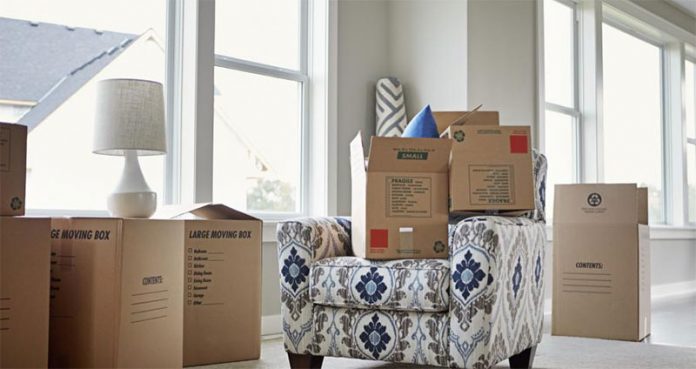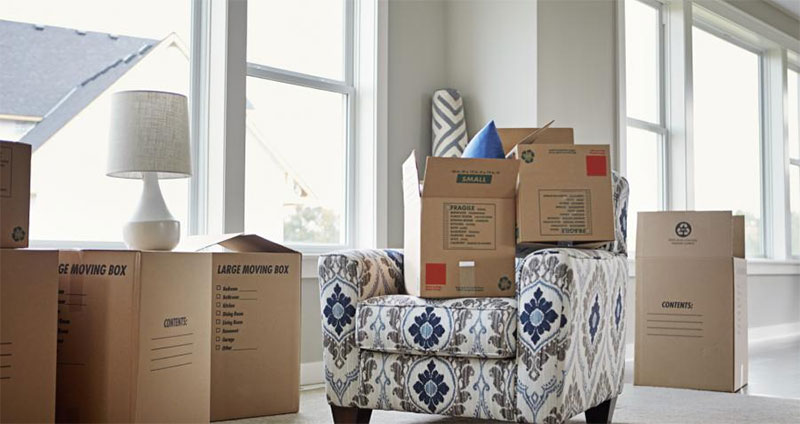 Packing the items to be moved is a necessary process. Note that if you do it yourself, the hired professional mover will not be held responsible for the contents of your boxes. Whenever possible, give him the task, especially for more difficult items. If you're keen on packing yourself, here are some tips to save you time and lessen your headaches.
1. Choose a format that is not too large
The boxes chosen must be solid, but also relatively small. Be careful not to choose a format that will be practically impossible to transport. Ideally, get boxes from the moving company.
2. Take into account the weight of the boxes (not just the dimensions)
Just because a box is small doesn't mean it isn't heavy. Do not fill your boxes with heavy items. In the case of books, for example, put some at the bottom and garnish the rest of the box with decorative items that are neither too heavy nor too fragile, or even warm cutlery used in the living room.
3. Pack in order of priority
Once the inventory of your goods has been drawn up, start by packing the least used items (offseason, for special occasions (be careful not to have a special occasion!), Decoration, photo albums, books, etc.).
The week before the move, pack non-perishable food, daily clothes (minus those to wear on the first night in the new home), most light fixtures, dishes (minus a few place settings for one of the boxes to be packed last) and sheets.
Two or three days before the move, take apart the furniture that requires it, unplug the appliances to clean them, and prepare the electronic devices according to the packaging provided with the moving company. Make sure you have packed everything the day before D-Day, except for household items, clothes for the first night, toiletries, some cutlery, a small toolbox, a small kit of first aid, paper towels, toilet paper, soap, and some clean towels.
4. Use wrapping paper rather than newspaper
This will save you from doing the dishes for 4 days! The moving company can generally offer you everything necessary to protect your belongings during the packing: film with air bubbles (bubble wrap), protective covers for sofas and mattresses, wrapping paper, padding, etc.
5. Clearly identify each box (4 times rather than one!)
Choose a simple color code (1 to 5 colors) that will help you organize the boxes in the weeks preceding the move (for example, one color per room in the new home, or "green" for the boxes to be unpacked first, "Yellow" for boxes containing different items of secondary importance, "red" for boxes containing fragile items), in addition to writing in letters the mention "fragile" or the name of the parts to identify easily. Identify the boxes on more than one side to avoid unpleasant surprises (especially in the case of fragile items).
6. Dismantle your furniture (if possible)
This may not apply to your sofa. However, be sure to disassemble and/or remove any shelves that may slide, as well as disassemble the legs of the bed, tables, and chairs if possible.
7. Attach the furniture doors
Furniture doors (e.g. dressers, TV cabinet, appliances, etc.) should be tied together with a rope.
8. Empty, unplug and clean the appliances
First empty all that could contain your appliances (food, plates, clothes) then unplug them. Let them sit for a few hours before cleaning them. Unscrew the legs and attach the doors if necessary.
Be aware that appliances will be among the first items placed in the truck, so plan to make them easily accessible on D-Day.
9. Immobilize fragile objects and seal the boxes in which they are located
Use towels and / or wrapping paper to secure fragile items in the boxes. Then be sure to seal them with strong adhesive tape.
10. Keep a small toolbox handy on D-Day
A small, accessible toolbox will allow you to easily dismantle some shelves and unscrew some forgotten legs on D-Day. Also, keep the equipment that allowed you to identify the boxes and pack your belongings close at hand.
11. Ask your friends
Before moving to your new house, ask your friends to come to visit and give you a hand. Also, you can tell them in a writing message to come in your new homecoming party by sending them a personalized change of address cards. You should write on the cards that you expect some help from them.
You can even arrange a party theme that is going to involve all the guests in helping you move your furniture or arrange things.
12. Package too early and / or most useful first
Be in advance, yes … but for the budget and the reservation of a moving company, not for the packaging. Make an inventory of your belongings as soon as possible, but do not pack anything before the two weeks preceding the move. Packing what you may need too soon will only create unnecessary frustrations.
If items can be packed several weeks before your move without you having to use them, then you probably don't need them that much (unless they're out of season).
13.Collect your scattered items before moving
When you change cities, it becomes less obvious to return to look for forgotten items. Think about everything you have lent (books, DVDs, CDs, clothes, etc.) or have brought to different service providers (shoemaker, dressmaker, cleaner, etc.) and organize to collect them before moving. Don't forget additional storage spaces, such as your locker in the locker room of the sports or work center. The accumulation of oversights can end up being very expensive during a move.
Identify the following services before you move:
Private clinic, dentist, optometrist, veterinarian, and pharmacy.
Financial institutions and ATMs.
Post office.
Convenience store, grocery store, hardware store.
Laundry room and cleaner.
Local professional and sports associations.
Other practical services (sports centers (gyms), shoemaker, dressmaker, hairdressing salons, beauty treatments, massage therapy, etc.).
Conclusion
I hope this article was helpful to you. These are the things that will make your transition easier.