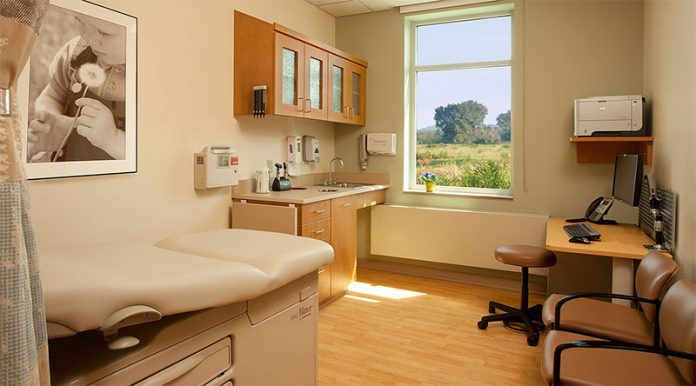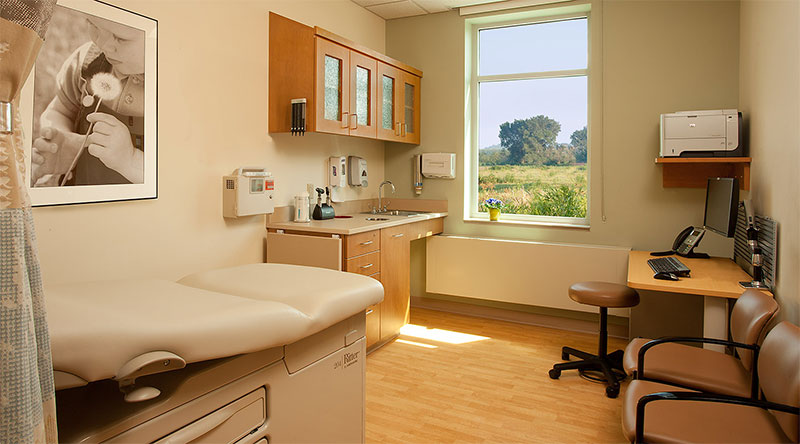 Exam chairs are essential in a healthcare facility, doctors' clinics, and even hospitals to provide ample support and comfort to patients during medical examinations. There are various exam chairs available in the market that will cater to every healthcare provider's need when it comes to doing medical examinations.
Different Types of Exam Chairs
Below are some the few exam chairs that you can consider when you want to purchase one:
Manual Exam Chairs
They are also referred to as the box table. This is the standard chair that focuses primarily on functionality and practicality. However, it does not come with motorized features and has fixed seating. This is an excellent choice for those who have a small workspace.
Power Exam Chairs
This type of exam chair offers more adjustability than the manual model. Some power exam chairs are capable of lifting and lowering the entire chair, and some can also adjust the individual parts. Having a motorized feature is a great help in reducing the effort exertion that it takes to adjust the chair.
Bariatric Exam Chairs
This type of exam chair is designed for patients who are over 500 pounds. It is made out of heavy-duty materials to provide additional support. The bariatric exam chairs are sturdy and stable and can make it easy for caregivers to adjust and move around overweight patients.
Pediatric Exam Chairs
You can mostly see this type of exam chair in a pediatric care facility. These chairs are sized appropriately to suit children of different ages and body build. Some pediatric exam chairs are already integrated with digital scales to streamline the process of the need to weigh young children and babies.
Procedure Exam Chairs
This is intended to assist the medical professional to be comfortable during minor procedures. Most of the procedure exam chairs feature an adjustable height and comes along with some preset positions to help provide a hassle-free performance during a procedure. Newer models of procedure exam chairs already have a position that is pre-programmed to adjust the chair depending on the specific procedure that will be performed.
How to Maintain Exam Chairs
Having clean exam chairs is a must of any good doctor. Patients will be less likely to trust you if your exam chair is grimy, dirty looking, or poorly maintained. There is also a high possibility that they will not come back to your clinic. Nevertheless, keeping your exam chair clean does not need to be complicated.
We will give you a list of tips to go and get started to maintain your exam chair's quality. You can, of course, create your very own routine by introducing additional or substituting steps to fit your practice better. Keep in mind that maintaining the chair clean does not make it last longer; it will also keep the patients coming back.
A disinfectant is your new best friend.
No other chair (except for a toilet) is sat on more than that of an exam chair. Every single day, there is a continuous flow of patients going in and out in a healthcare clinic to get checked for different ailments. The high number of people traffic will undoubtedly have germs and viruses flying around.
For this very reason, it is very critical always to have a disinfectant available in your office. Spray it generously to the exam chair at the beginning of each check-up, between patients, and just before you leave the office. You can never have just enough disinfectant spray, so better stock up on it.
Disposable papers are a must-have.
During the actual medical examinations, the usage of disposable papers to cover the exam chair is a must. Your chair will lose its quality quite rapidly if you would not use one. Furthermore, during medical examinations, dead skin, body fluids, and germs will most likely to be left on the chair. It is essential that you would not expose the next patient to such hazards.
Disposable papers do not cost a lot of money, and they do not require tedious maintenance. You just have to rip it off from the exam chair once the patient is finished with his or her exam and throw it away in a biohazard receptacle. It would be best if you still disinfect the exam chair first before putting on another disposable paper to make sure that everything is clean and safe for both you and the next patient.
Replace pillow cover and linens after each patient.
One good way to make a patient comfortable during a medical examination is to have a pillow. However, pillows can also accumulate germs. Therefore, to provide comfort to the patient as well as still having safety as the first priority, a pillow must be covered. It is the perfect solution for both safety management and providing excellent customer service.
Linens are very important too because a patient will feel exposed and naked during an examination without it. It is quite uncomfortable for most people to be nude – even if its for a medical exam. So, to have linen to cover them is essential not only for sanitary standards but also to provide a maximum comfort level to the patient.
You can be sure that an exam chair will be nasty in no time if a lot of unclothed patients will sit on the chair without any sort of protection.
Proper Maintenance is the Key
The steps, as mentioned earlier, are the basic ones to keep exam chairs clean and safe. There are numerous other steps that you can integrate, depending on the needs of your practice. Cleanliness differs in every setting or environment: some maintenance methods that worked in your private clinic might not work in your residency. You can alter and replace some of the steps mentioned to make sure that it suits your needs.
Always keep in mind that the less exam chairs will have direct contact with a patient, the longer it will take for your exam chair to be worn down and lose its quality.