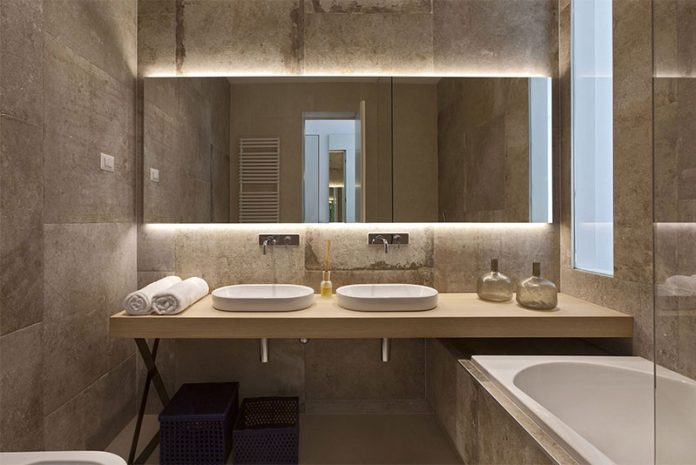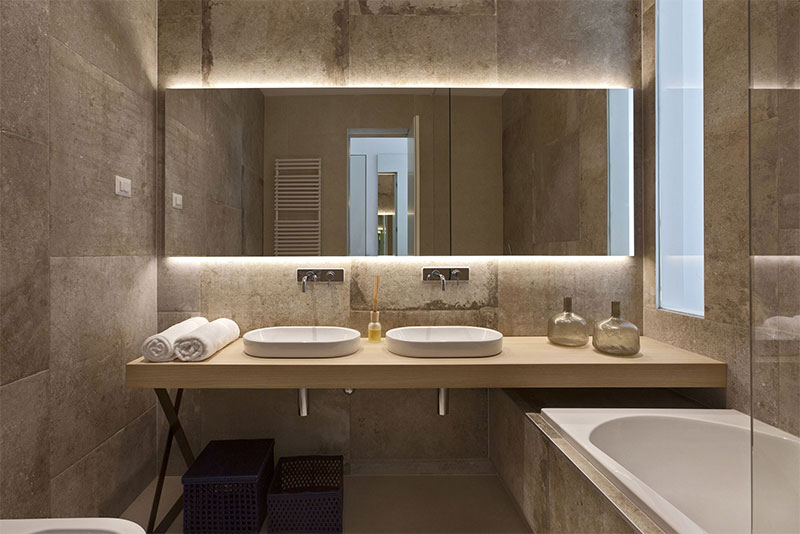 Frameless mirrors are one of the most talked-about mirrors by interior designers, and rightly so because the frameless mirror is a timeless piece that gives your space a rare aesthetic look.
One of the biggest benefits of this kind of mirror is that you don't have to care for a frame. Mirror frames are made of wood or metal and both these materials are not ideal in a humid environment like the bathroom. Metal can rust or corrode and wood can split or warp, but with the frameless kind of mirror, you don't have to worry about all these. If you'd like to do little or no maintenance work on your mirror, then you should go for the frameless ones.
Because of the kind of benefits that comes with frameless mirrors, people have developed more interest in the mirror and they start asking questions like – where can I get quality frameless mirrors? How can I know the quality ones? Does shape matter? Which company manufactures the best mirrors? Continue reading and you'll discover all you need to know to get your frameless mirror.
Does shape matter in a quality frameless mirror?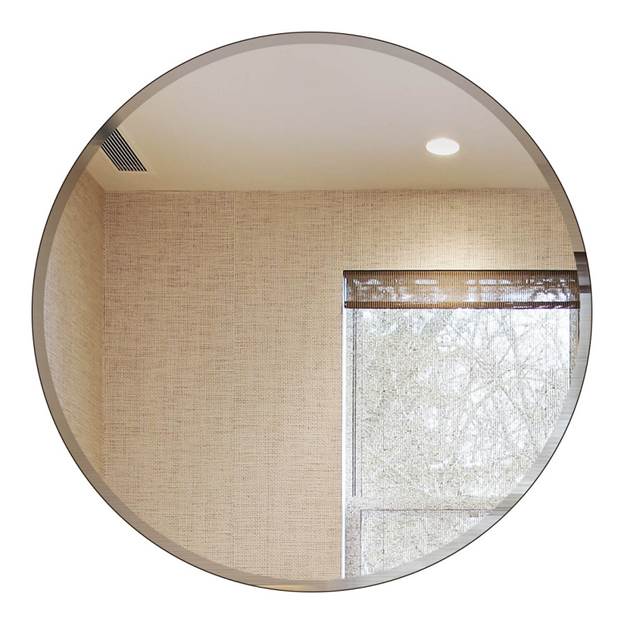 The obvious answer to this question is yes! The shape of your mirror is very important in many ways but always remember that no matter the shape or size of the mirror you decide to use, always make sure it is perfect for your wall.
The shape of our mirror plays a pivotal role in defining our space – it can accentuate what is already there and give an illusion of something else. Let us discuss a few mirror shapes and what you will get from them.
Angular shaped mirror: Such as rectangle or square will give you an orderly restrained look.
Long horizontal shaped mirror: This type of shape will help accentuate the width of your space. It is great for your hallway as it can help you see the whole space with a single glance.
Curved or round shape: In most cases, these types of shapes are installed mainly for aesthetic purposes.
You can customize your ideal mirror shape by grouping several shapes together just the way you play around with different photos on your phone.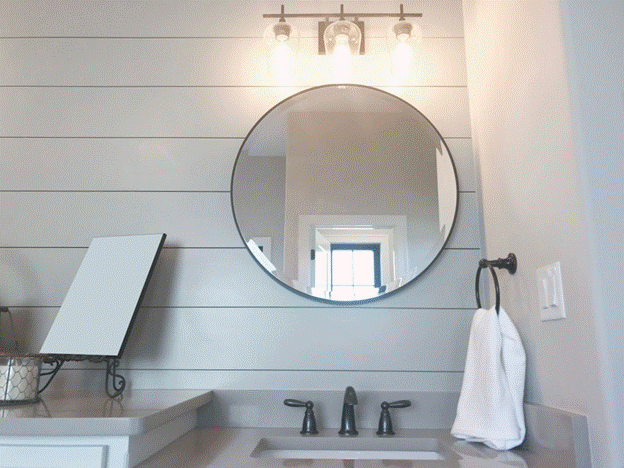 At Fab Glass and Mirror, we offer different shapes of mirrors that will suit your space and budget. Here is a list of our flameless mirror shapes; you can check them out at your convenience.
How to check the quality of the frameless mirror?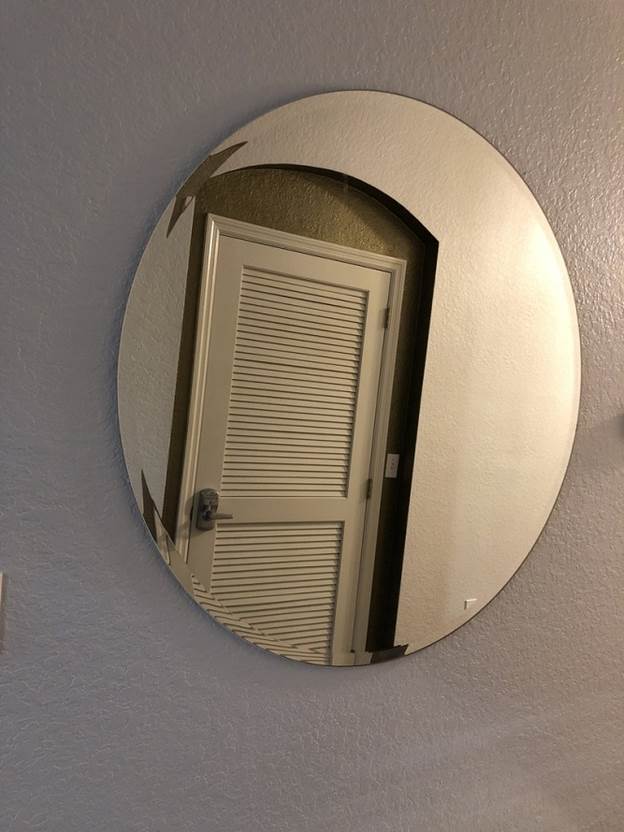 Recognizing a great quality mirror is not much of a hassle as people might think. To know a quality mirror, you only need to check a few things and if they're missing, then the mirror is not up to standard. Here are three important factors you should always check before buying your frameless mirror: Glass quality, mirror silvering, and mirror thickness.
To know a quality glass, check if the glass does not distort a reflection and if it has no inconsistencies in its makeup. To know the quality of a frameless mirror, the glass quality is no doubt an important factor, but the overall mirror quality can generally be determined by the mirror thickness.
If you're looking for top-quality frameless mirrors, here are some regular thickness you should consider – 3/16, 1/4, 1/8 inch thickness. However, the 1/4 thickness is recommended since it will not miss a reflection even if it is placed on a flat wall.
Top-quality frameless mirrors will have silver as its reflective coating. The frameless mirror will also have several coats of paint and a sealer to prevent the silver from tarnishing. If you're looking for a high-quality frameless mirror for your bathroom, you must remember that inexpensive mirrors will come with low quality and tin coatings of reflective material compared to more expensive mirrors.
In order to get the best quality frameless mirror that will suit your space and budget, it's best to discuss what you'd like from your frameless mirror in terms of life expectancy and reflection quality with an expert glass company.
Which company manufactures the best quality frameless mirror for the bathroom?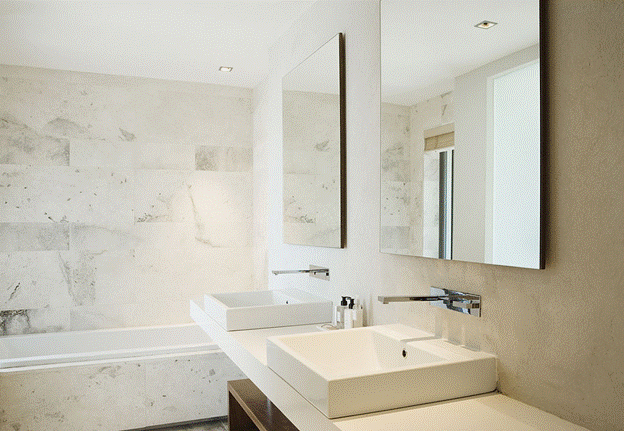 I recommend Fab Glass and Mirror for all things glass and mirrors. With this company, you should expect nothing less than the finest products and services. We offer affordable products without compromising on quality and we also ship for free to all residents in America.
With our highly trained technicians, you can never go wrong in terms of installation and giving the best advice to make sure your mirror or glass serves you well. With Fab Glass and Mirror, you're guaranteed a hassle-free experience from start to finish. Give us a call today to get your frameless mirror and give your bathroom a touch of class.
Final thoughts
Installing a frameless mirror in your bathroom is one of the best things you'd do for your home. Apart from the type of beauty, it adds to your bathroom, it will also increase the overall market value of your home. The advantages of frameless mirrors over the framed ones are countless – you might think they're more expensive but trust me, you can get sleek frameless mirrors at a pocket-friendly price from Fab Glass and mirror.