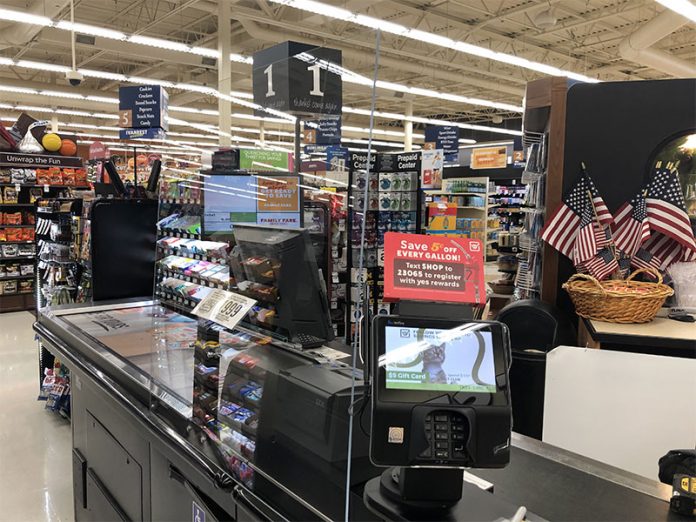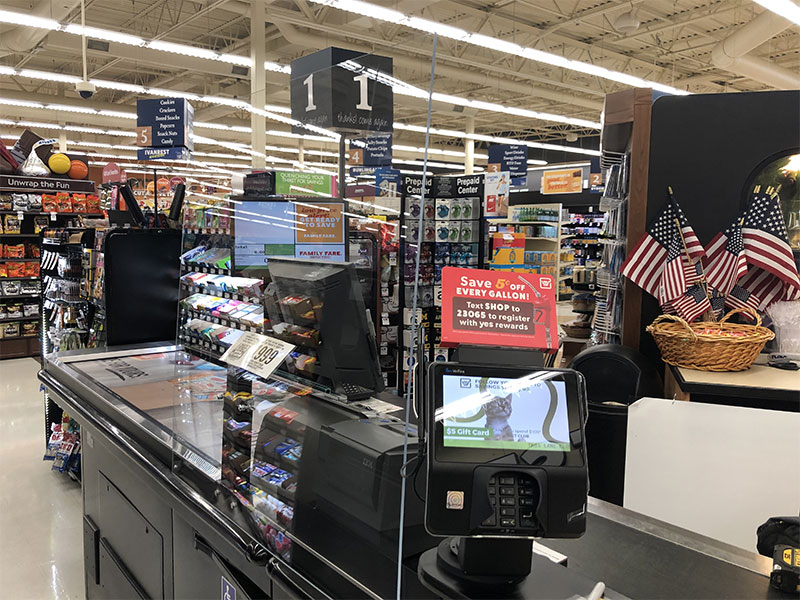 COVID-19 has brought a huge change in our lives. Life happens, and we need to go for a grocery run even in such challenging situations.
Customers can take precautions like wearing gloves and a facemask. Social distancing requires customers to stand six feet apart from one another; however, this rule can't be applied when paying for groceries. What's the solution then?
Glass sneeze guards and shields work as a protection guard and keep customers safe from coronavirus. Let's see how they can help the prevention of the disease.
Why You Should Install Glass Sneeze Guards?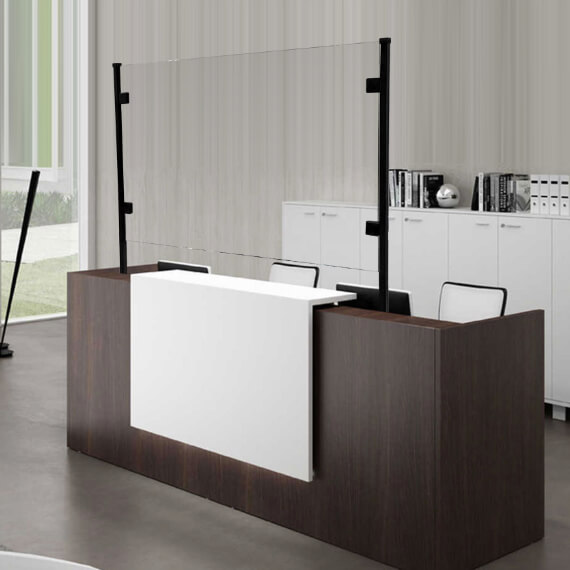 According to the Centers for Disease Control and Prevention, coughing, sneezing, and touching are major causes of the spread of coronavirus. When an infected individual sneezes or coughs, it produces droplets that contain the virus that can reach the nose or mouth of uninfected people. The virus can also spread by touching a surface having the virus on it. s
At grocery stores, you can eliminate this risk by installing Glass Sneeze Guards. This protective glass barrier works as a barrier between the employees and customers and blocks virus droplets that are released because of coughing, sneezing, or speaking. It makes sure that the workers and hundreds of customers are protected from the virus.
It also means that you are following the rules of social distancing and keeping the front-line employees safe. The glass sneeze guards make an ideal partition at point-of-purchase locations in grocery stores.
Glass Sneeze Guard for Food & Grocery stores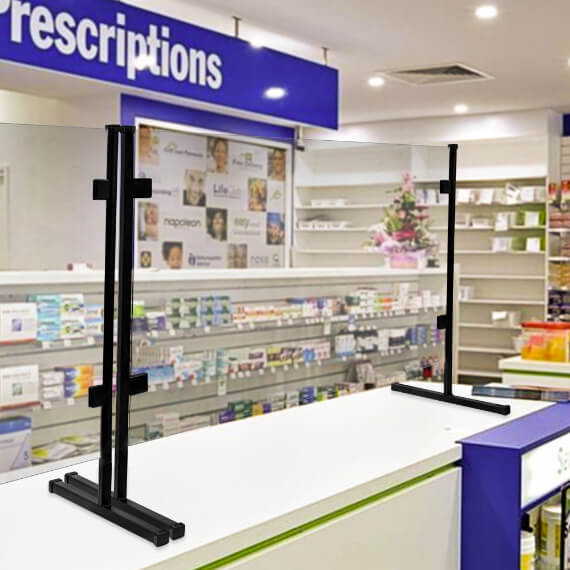 After the social distancing, sanitation, gloves, and masks, these guards can help grocery stores to follow the safety protocols to stay safe from the virus.
Using glass shields promotes the idea that the employees and customers are their priority and the store will take all necessary measures to keep them out of danger.
Protect Yourself and Your Clients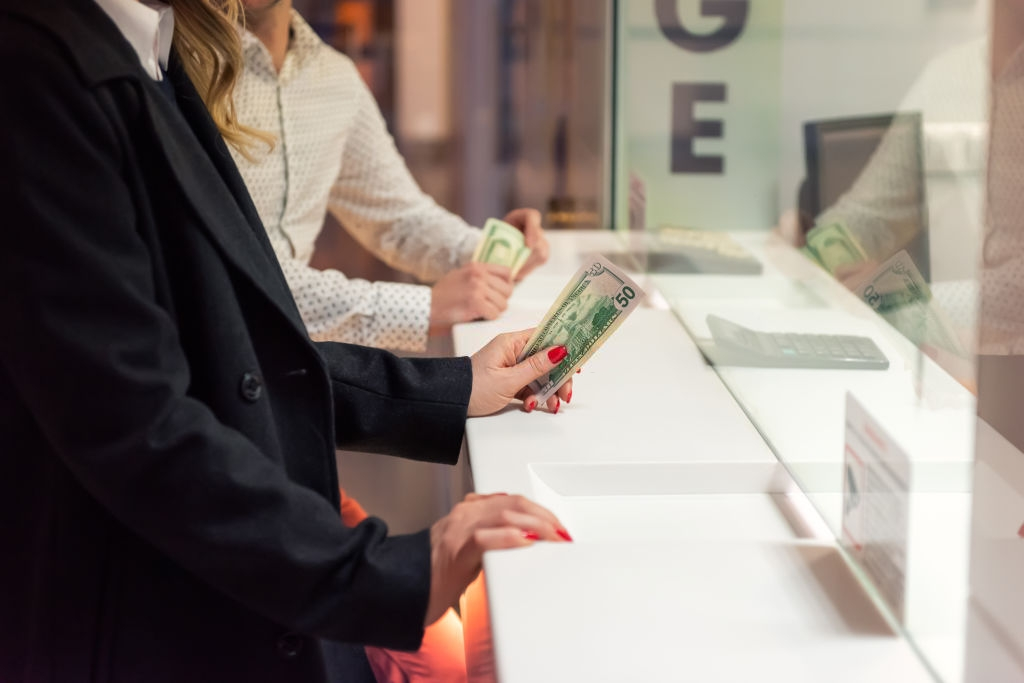 Grocery stores deal with dozens of clients every day, which brings employees at risk of coronavirus as well. There might be some customers carrying the virus who could spread it to the employees at the time of financial transactions.
The employee could be a carrier and could spread the disease to all customers that he deals with during his shift. To prevent such incidents and control the spread of the virus, the glass sneeze guards are an ideal thing.
Customers like Stores That Make Precautionary Steps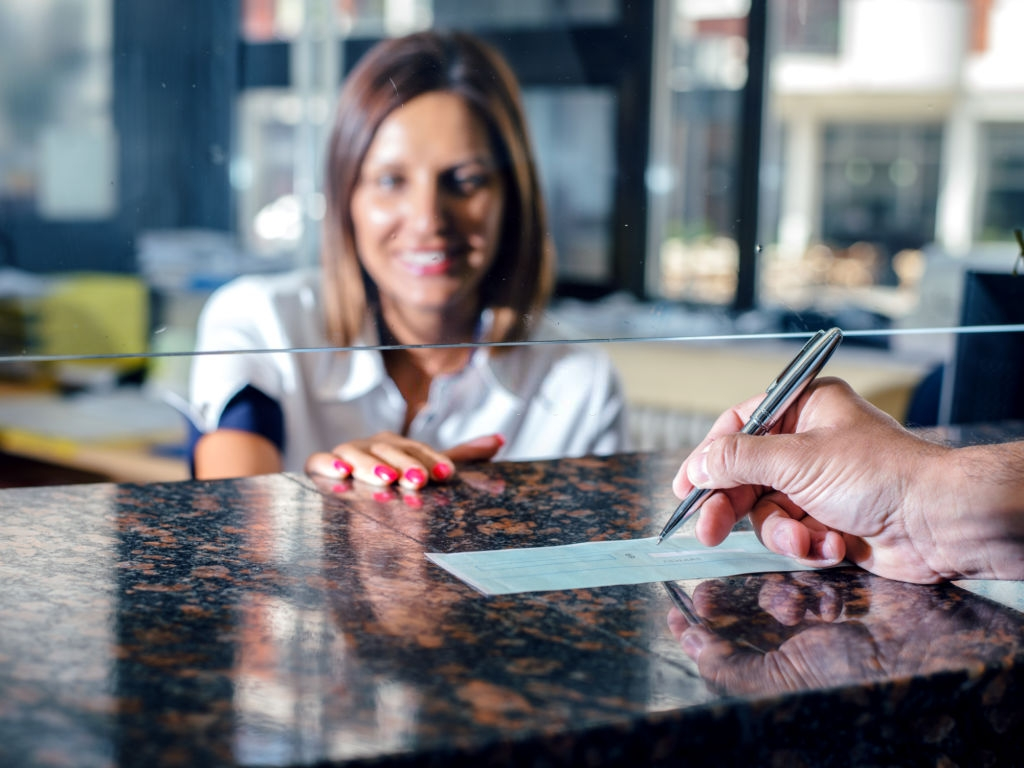 As the virus keeps on spreading like wildfire, customers have many questions when they plan to get groceries. However, they like to go to the stores that following all the safety precautions.
Customers like and recommend such stores to family and friends as well. Because, in such testing times, where coronavirus has made life difficult, it is good to see stores being strict about the safety of employees and customers. Glass Sneeze Guards acrylic sheet is a great addition that makes customers sure that they are in the right place.
We believe such stores will get many loyal customers even when the virus goes away as they have earned respect during these days.
Cost and Benefits Associated With Glass Sneeze Guard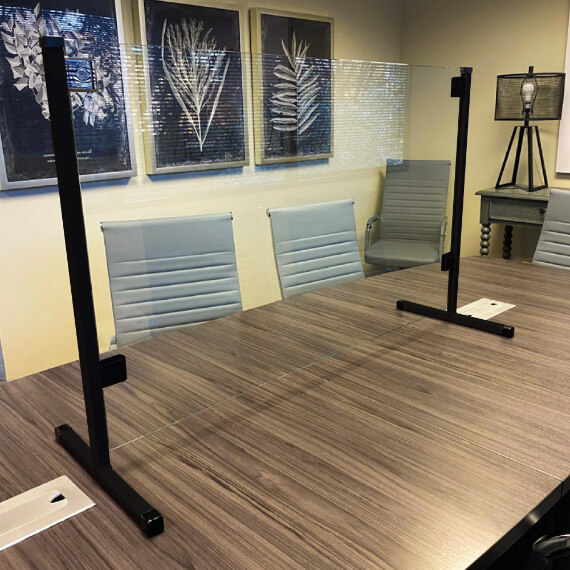 Fab Glass and Mirror offers some amazing glass sneeze guards for grocery stores. What makes them the best option is that they go well with all types of interior. They are available in different sizes at reasonable prices to allow everyone to follow the coronavirus safety precautions in grocery shops.
If we consider the benefit of Glass Sneeze Guards & Shields, they are an excellent option for grocery stores to run their businesses. Moreover, the customers will prefer the grocery store, which follows all these steps.
Tips for Buying Groceries during Coronavirus
Try to avoid grocery buying unless you need very important stuff. If you have to visit the grocery store, make sure you follow these tips.
Select a Less Busy Time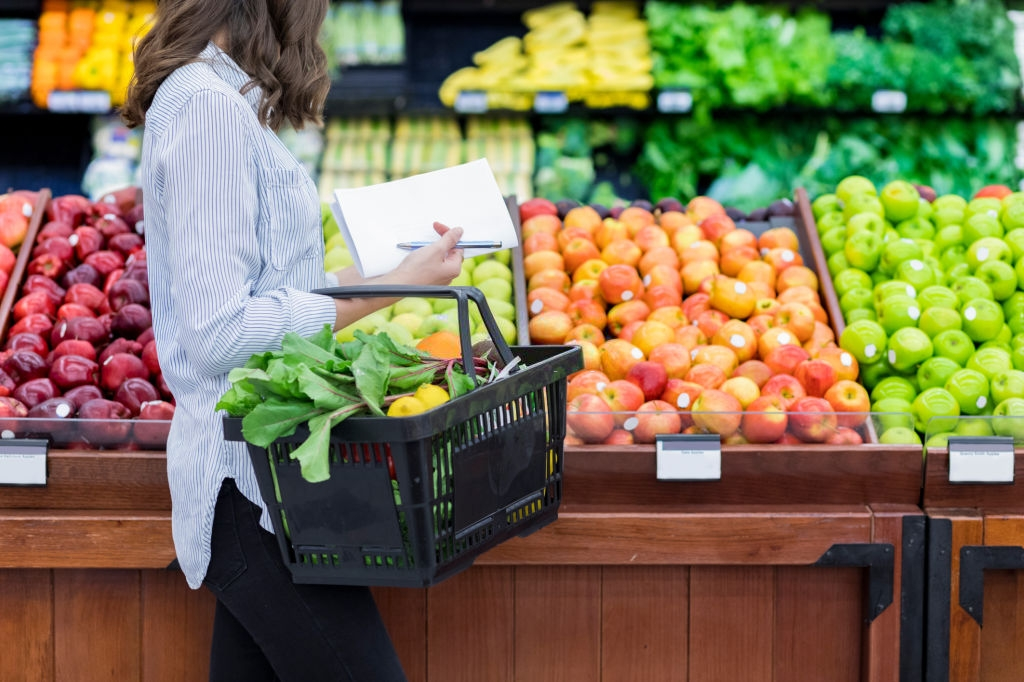 The best time to visit a grocery shop is when there is less traffic there. You can note the busy hours by passing through the store and then choose a suitable time. Some stores have fewer people when they open, while others have less traffic during lunch hours, so you need to figure that out.
If that doesn't work for you, just type the store name on Google and you'll see a pop-up mentioning when the foot traffic is highest in the store.
Don't Take Your Family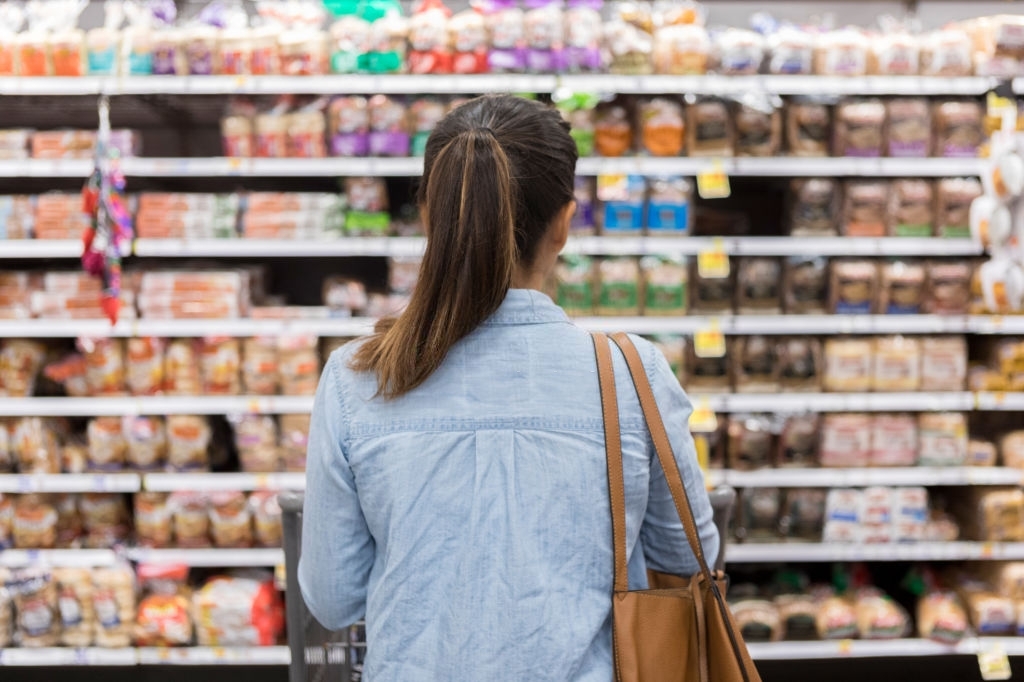 If you can go alone, it is the best thing you could do to save yourself and your family. Make sure to avoid the aisles, which have many people.
Have an Organized Shopping List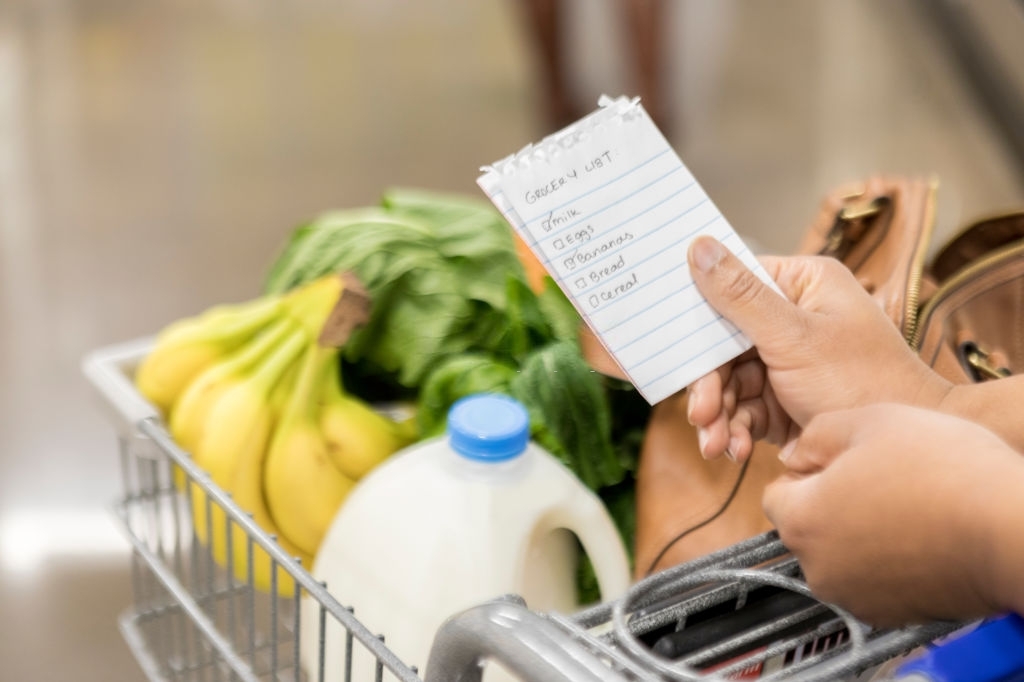 It is great to go to a store that you usually go for grocery shopping. When you remember the aisles and the way they keep the stuff, you can easily make an organized list.
Mention items from one aisle in a group and then move to the next aisle. This way you can save time and avoid moving back and forth in the store.
Don't Hoard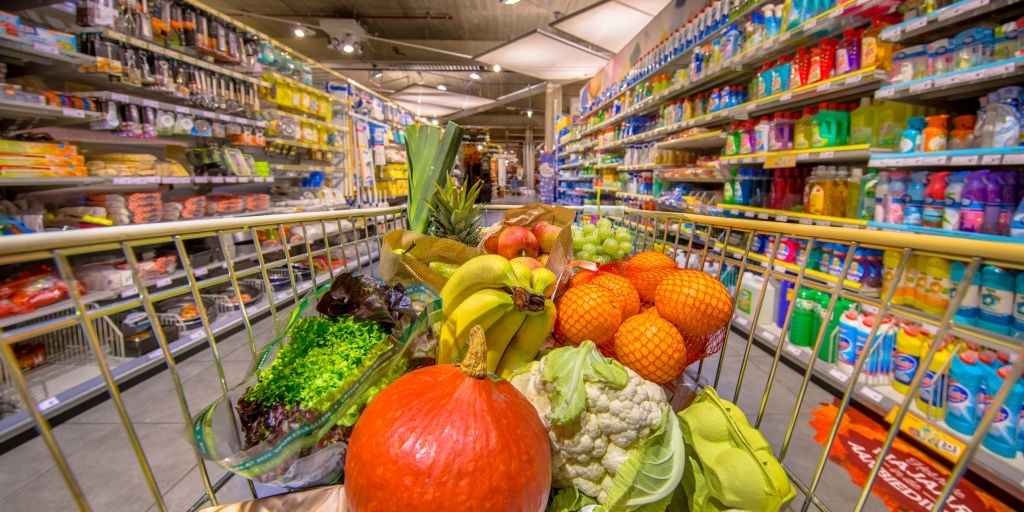 Panic shopping and overloading stuff make things miserable for the other buyers. Some stores are limiting the number of items that you buy. However, if you don't find this rule in the grocery store that you visit, make sure you apply it yourself and buy the necessary items only.
If you have three rolls of tissue paper at home, don't get more. Maybe someone else needs them urgently
Cover Your Face and Hands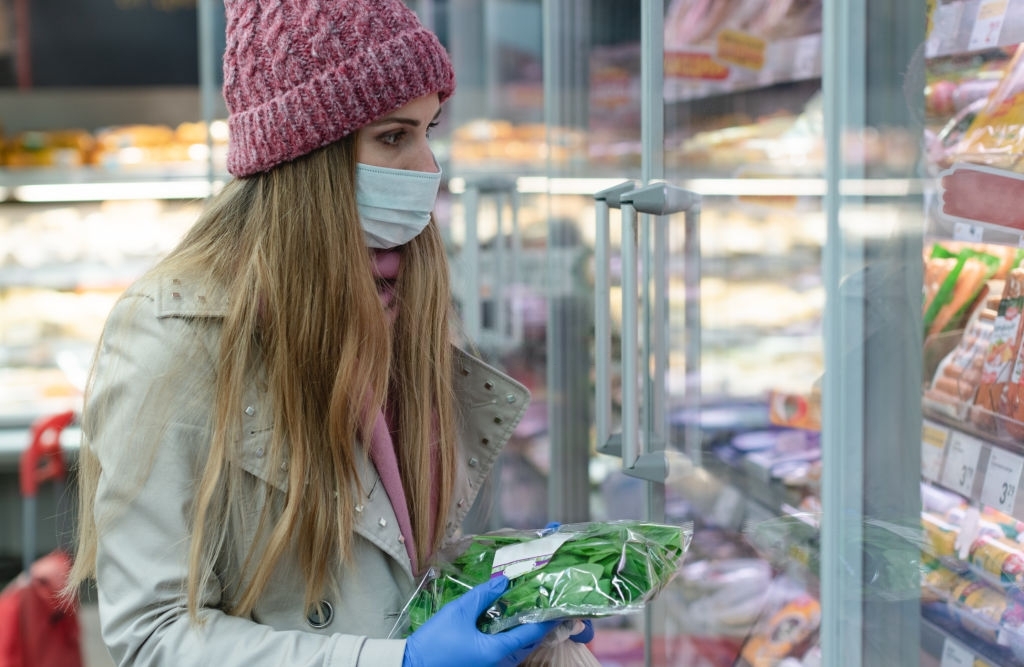 During these coronavirus days, it is mandatory to cover your faces when you go to public places. According to the CDC, you can cover your face with a bandana or a scarf that covers your mouth and nose. Moreover, don't touch your face.
Wear gloves and discard them off when you leave the store.
Maintain the 6 Feet Distance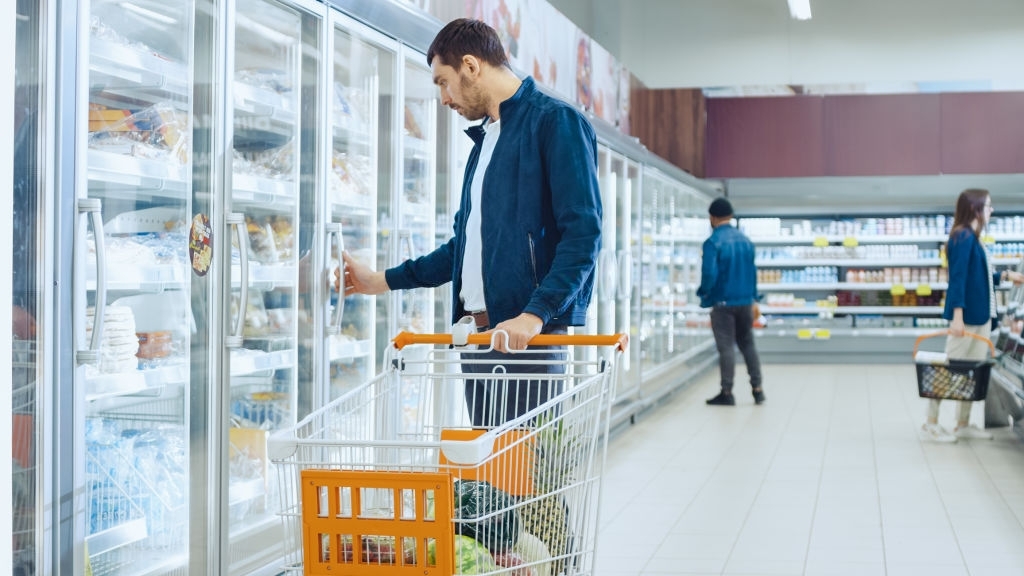 Don't get excited about getting stuff and maintain a calm attitude. Let the other person finish and then get your stuff. Make sure you follow the six feet distance during checkout as well.
Conclusion
Glass Sneeze Guards & Shields are essential for grocery stores and we have shared how they can prevent the spread of coronavirus. Make sure you choose grocery stores that take preventive measures and follow the buying tips to protect yourself from the virus.