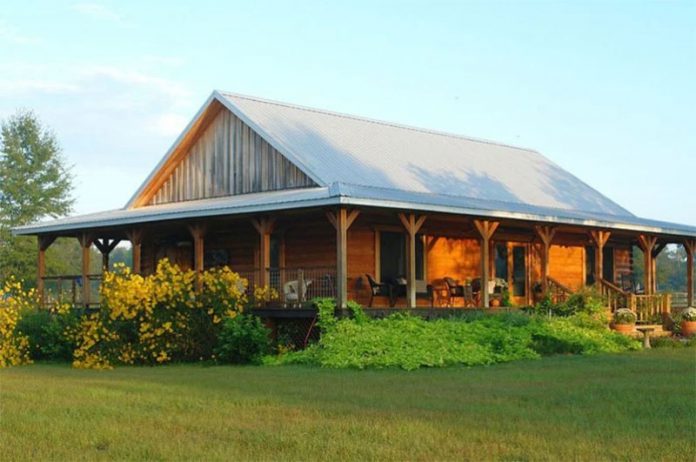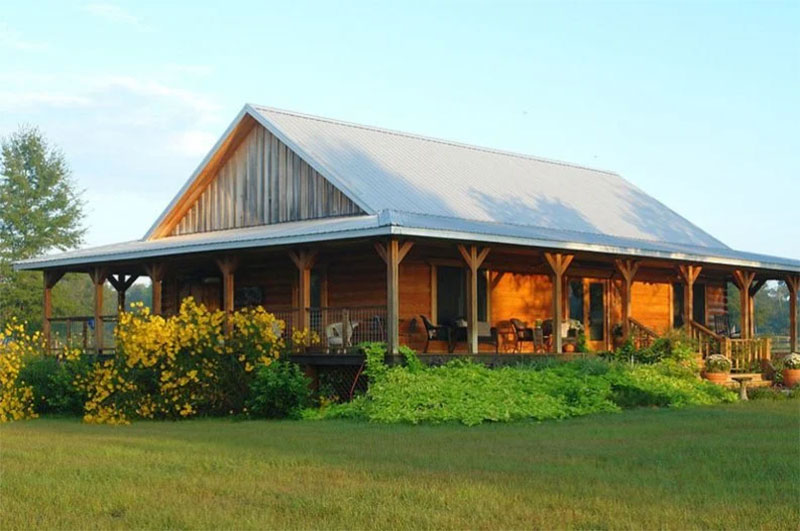 Utah covers about 85,000 square miles, making it the thirteenth-largest state in the U.S. It boasts the 7th U.S. state high point, Kings Peak, along with the diverse topography that includes the Rocky Mountains and Great Basin.
Over three-fourths of Utah's agricultural income comes from livestock. Hay is the largest crop in the Beehive State. With such a thriving agricultural industry, isn't it essential that you preserve crops in a spacious and aerated storehouse? In Utah, pole barns are perfect for such requirements.
Here are a few benefits of a pole barn that can convince you to build one in Utah to meet your storage needs.
Cost-effective
The labor involved in the pole barn construction is relatively less, and that significantly reduces your cost. Moreover, it doesn't take much time to build the barn. Thus, you will end up spending less.
Further, Utah has a dry and semi-arid climate, with ample rainfall and snowfall in areas like the Wasatch Front. Also, there are a few months with some humidity in the air.
Typically, for such climate, wood or steel are the preferred materials for pole barns in Utah, which are also cost-effective. One more thing that can help you with saving money in the long term, and is very cost-effective, is investing in proper barn insulation. 
Time-Saving Construction
Utah's arid climate and Alfalfa are a perfect match; some of the best hay on earth is grown in this Desert State. To store hay stocks, you require a fire-proof, covered building at an elevated and well-drained site, with sufficient ventilation.
No matter how big your stock is, you can build a pole barn in no time to accommodate any inventory, not just limited to hay.
A Long-lasting Construction
The western edge of the Wasatch Range attracts a lot of snowfall and rainfall, particularly in the North. Whereas, the area around the sparsely populated Great Basin is arid.
With such topography, builders in Utah choose the best suitable material and integrate the right engineering techniques to build the pole barns that last for 15-20 years.
Customization
Nationally, Utah ranks among the top 10 producers of tart cherries and apricots. Besides, $560 million comes from meat sales, particularly beef and pork.
If you work with different livestock, it is advisable to have dedicated space for animal stalls and inventory. You may need to customize the facility to have a longer and narrower layout.
The flexibility of Utah pole barns goes beyond esthetics; there are numerous designs you can pick.
Environmental Benefits
Wood is an excellent renewable resource, making it a perfect choice for the construction of pole barns.
However, farm owners and industrial users in the Desert State need large spaces and prefer steel over wood. The metal pole barns that are 300 feet long and about 80 feet wide do not need any interior load-bearing columns.
The steel used in pole barns in this state comes from recycled material, and owing to simple construction, there is not much wastage, making this metal environment friendly.
Utah boasts about 18,000 farms, covering nearly 11 million acres of land across the state. The majority of the state's population lives along the metropolitan Wasatch Front. Whether you are in the agribusiness or a sporting goods business, you can use practical construction tips to build a pole barn that is in line with your needs. In any case, you can enjoy all the benefits mentioned above.