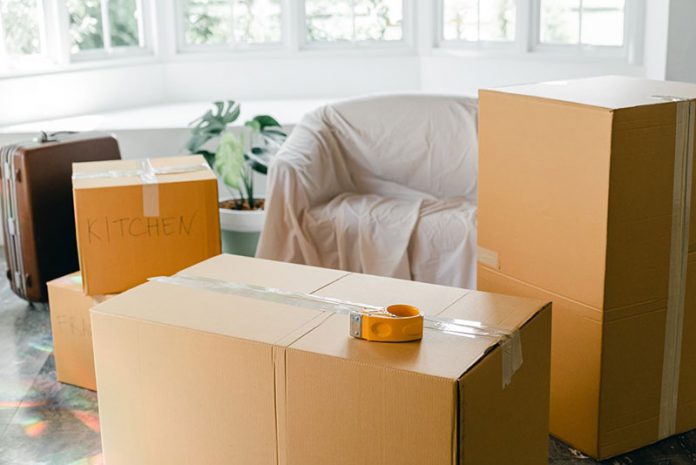 A new home, we say these words, and our heart fills with joy and happiness. We feel like we have materialized our most delicate dreams and found a place for ourselves. It is a place where we dream to live with liberty and serenity. But it may not be as easy as it may sound because it takes a little bit of effort. It is our arrangements before moving in that matter the most and can build to ruin it entirely.
What importance do these arrangements hold? Let's discuss that a bit. Moving into a house without taking the appropriate steps is like going on a journey without proper planning. When this is the case, we may feel lost and may even feel like it has ruined our efforts. On the contrary, timely steps ensure that everything falls well into place. And taking care of them provides you extended relief.
But what are these arrangements? Well, that's what we will discuss in this article. We will discuss the simple things you need to take care of when moving into your new house. So, let's begin and take a step toward making it worthwhile. Before we get into the details, remember these may differ based on your personal needs and requirements.
1. Get Properly Organized
Firstly, think of a proper way to organize yourself. You cannot carry all of your stuff at once and manage other smaller tasks. Doing so will only add to your trouble and multiply the issues at hand. The best way to deal with this situation is to find a place to store your stuff while taking care of the most significant matters. Fortunately, such professional services exist everywhere. For instance, if you live in Texas, you can find companies offering self-storage in Garland and put your stuff in a safe place.
2. Carry out An Inspection
The second important thing before you even think about moving in is to make sure all of your stuff is intact. It requires that you inspect all of the stuff yourself and ensure safety during transportation. If you think you should take some additional safety measures to avoid damage or theft, you should do so. The second step is when the shipment is offloaded at the destination. At this point, carrying a checklist can benefit you greatly. It feels like a petty thing, but when you are unpacking or stranded in the middle of the road, having a list at your fingertips pays off.
3. Ensure Utilities Are Running
There can be nothing worse than to find a broken faucet, or a pipe is leaking after stepping into your new house. So, it is a matter to take care of beforehand. Before you even think about moving to your new place, hire a professional plumber to get everything checked. From the insulation to the HVAC system and water inlets to sewerage pipes, make sure everything is in order. It is essential to make sure that there is no coverup of a major fault by the seller. Once you proceed with paying the cash, there's no looking back.
4. Make Electricity Arrangements
The provision of electricity comes among the basics, and it is taken care of while paying attention to the utilities. But, due to its importance, it needs to be mentioned separately. Before shifting to the new residence, make sure that the fuse box and the overall electricity system is in order. If it needs an overhaul, convey the concerns to the seller in time to avoid a complication of the issue.
5. Take Security Measures
There is nothing more important than to make sure your house is secure before you step into it. Install security cameras and check for the door locks to make sure that the security is foolproof. Visit the neighborhood and make sure there are enough security arrangements in place.
Final Word
A new house is one of the biggest blessings in life, but it should be complemented with proper arrangements. You can develop a checklist, including all the said points, to ensure you don't miss anything important. So, act wisely, be safe, and enjoy your new home to the fullest.