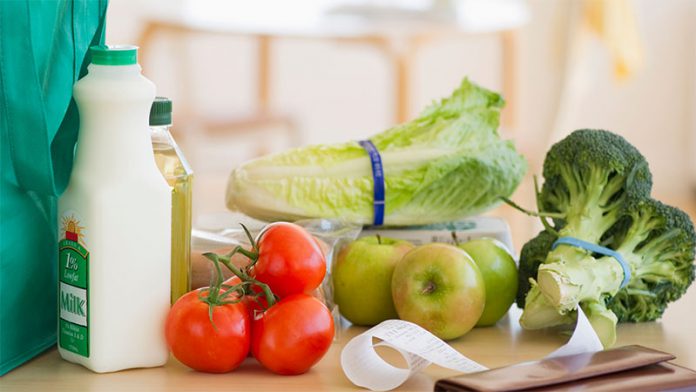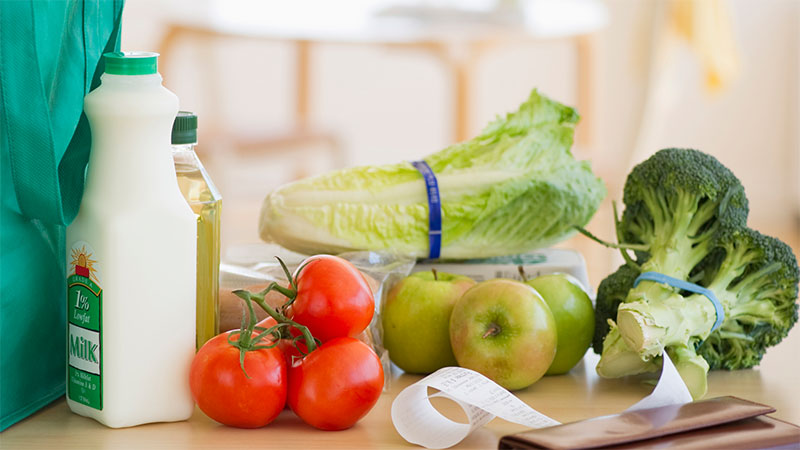 Meta Description: Learn about how you can use a plexiglass shield guard to protect food items. Get information on the different types of glass shield guards and food cabinets you can use to protect food and maintain the distancing of customers.
There is a lot that is going on in the world due to the emergence of the novel coronavirus. Initially, it had only been established that the virus mainly spread through person to person. A lot of research has been done since, and there are new developments. It has been found that the virus can also spread through food items. There are many more infectious diseases that can be transferred through foods, and there is a need to take measures to protect yourself and others from these diseases. On top of wearing masks, and wearing gloves, the installation of sneeze guards is a very effective way of doing so.
Use plexiglass food cabinets to display open food items
Installing plexiglass cabinets will go a long way, preventing the spread of the virus by minimizing contact, and ensuring social distancing, which is one of the guidelines for preventing the spread of infections. Plexiglass cabinets for food protection are different in several ways, allowing you to pick an option that best suits your food protection needs.
1. Choose Right Thickness of Plexiglass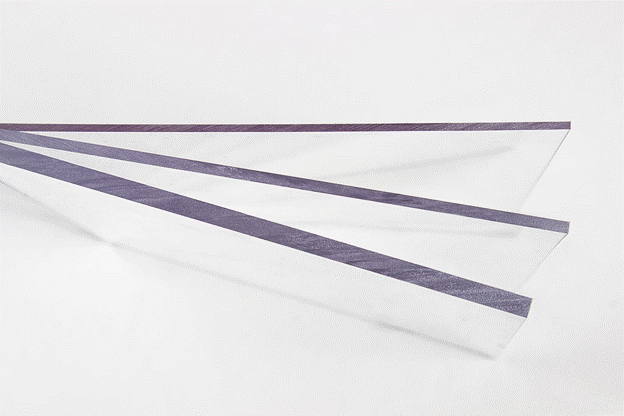 The plexiglass comes in thickness ranging from 1/8" thickness to 3/8". Also, you can have your cabinets with customized thickness.
2. Shapes of Plexiglas sheet
Plexiglass cabinets for food display and protection can come in rectangular shapes, square, curved, and many other shapes that you prefer. All you need to do is talk to your manufacturer if you have any special requests on the shapes.
3. Colors of glass sheets for cabinets
You can choose from clear plexiglass cabinets or colored ones. For branding purposes, you can pick a color within your corporate colors.
Plexiglass cabinets for food displays are also different in their construction. Some are five-sided, without a base, whereby the counter of the point of sale or display acts as the base. Others are six-sided, including a base. You can also choose cabinets with hinged doors, and ones with sliding doors.
Install Sneeze Guard to keep your food clean and germ-free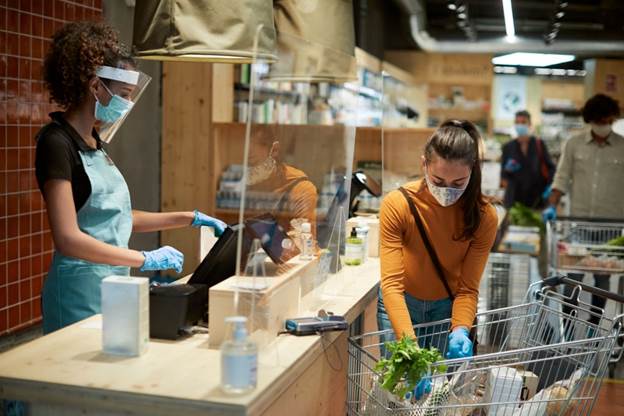 Installing sneeze guards in your food store will help with the implementation of social distancing and protect food on display from pathogens, which can be transferred during the interactions of your employees and your customers.
Sneeze guards used in foodservice prevent the transfer of dirt, sweat, saliva, and germs as your employees lean to serve food. Sneeze guards will prevent the contamination of your food, and at the same time, enhance the integrity of the food items you serve in your store or even an event.
Use other means to maintain distancing of food from walk-in customers
To effectively prevent the spread of infectious diseases through food, restaurants have to use other means alongside the installation of sneeze guards to maintain the distancing of food from customers. Here are some of the strategies you can use:
1. Reduce the number of stations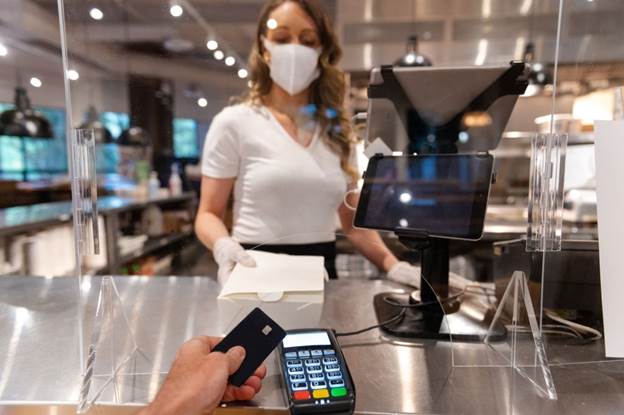 Reducing the number of seats and stations in your restaurants will automatically reduce the number of customers in your restaurant at a given time. This will minimize the distance between the customers, and of course the food, preventing contamination. Spacing out the workstations will also go a long way. Remember that customers will never come to your restaurant if it is not following safety policy.
2. Mark distance on surfaces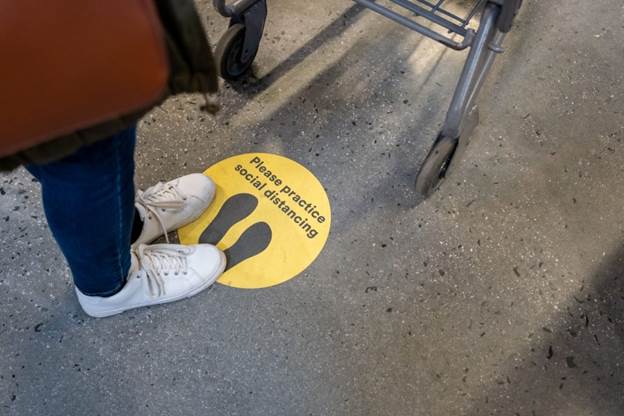 Marking both floors and chairs to show where customers should stand or sit will also help ensure the distancing between food and customers.
There are tons of ways restaurants can maintain distance from customers and food. The use of bumper tables, marking areas to help customers find spots to sit and stand, installing shields at the display areas and tables, to mention a few.
Order readymade clean and germs-proof sneeze guard
Ensure that you adhere to the foodservice guidelines to prevent the transfer of infectious diseases such as Covid-19 through food. A germs-proof sneeze guard will enhance your foodservice integrity and help keep your employees and customers safe from infections. It will also go a long way in ensuring that the food you serve is free of germs.
There are several choices when it comes to choosing a guard for your restaurant or food store. Sneeze guards come in many different designs, sizes, shapes, and colors. Do not waste any more time: buy a readymade sneeze guard to protect food from germs now.
Fab Glass & Mirror offers high-quality readymade, clean and germs-proof guards at reasonable prices. Place your orders today online through a straightforward procedure. Visit our website and click on the Plexi & Acrylic Glass products option. Under the option of Glass Sneeze Guard, click on "Shop Now." Select your preferred specifications: the glass type, thickness, color, heights, and hardware, then add to cart. That way, you will have placed your order, and all you need to do is wait for our delivery. You can also track your order to know the stage of processing it is in, after making the order.