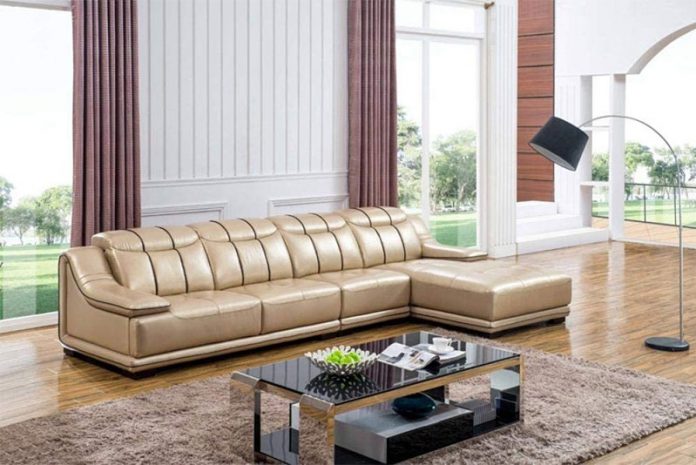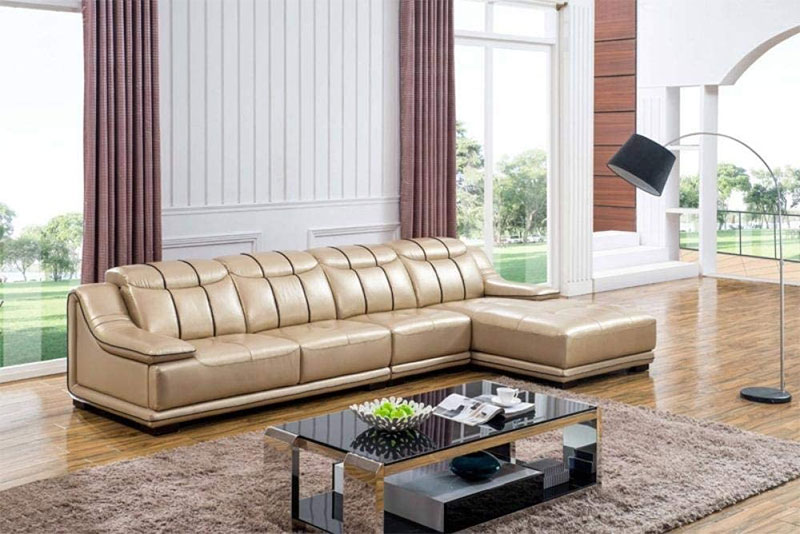 Buying new furniture for your home is one of the most exciting things to do. Replacing your old stuff around the house could give your home a fresh new look. If buying a new leather sofa is on your list, you have to make sure that you are buying genuine leather to get the most out of your money. Many furniture manufacturers make sofas using bonded leather. This type of leather came from small pieces of leather cuttings, fixed to a polyurethane backing.
Bonded leather is not genuine leather. While telling real leather from a fake one might seem challenging, there are many ways to identify whether the leather sofa you want to buy is made from real leather. If you are going to a store with leather sofas for sale, check these simple guides below to ensure that you are getting a real one:
Check the label 
Checking the label on the sofa is essential before buying it. The tag on the sofa will tell you whether the leather used in it is real or not. Furniture companies use different terms to describe the leather they used. If you are not familiar with these terms, chances are, you might buy a fake one.
The label on real leather says:
Nubuck
Pigmented leather
Semi-aniline
Pure aniline
Genuine leather
On the other hand, the label on fake leather says:
Leatherette
Pleather
Bonded leather
Naugahyde
Faux leather
Check the appearance
You can determine real leather from a fake one by looking closely at the sofa. Real leather has fat wrinkles (caused by the animal's fat deposit), natural hide markings, rough and uneven seam edges, and gain characteristics.
On the other hand, fake leather appears smooth with perfect edges and has no natural markings. Fake leather features a plain, solid color. Moreover, if the sofa is covered with a large, unbroken piece of material instead of smaller, sewn patches, the leather used in it is fake.
Check the price 
Real leather is naturally pricey when compared to fake ones. Look at the price tag. If it is too cheap for a sofa, then it is fake. There is a considerable difference in price between real and fake leather.
Feel it 
If you know what the real leather feels like, you can tell whether the leather sofa is real or not by touching it. The feel is crucial when you are relaxing in your living room, sitting on your sofa. Real leather has soft suppleness, a slightly uneven feel, fat wrinkles, and warmth when you sit. Meanwhile, fake leather is stiff, smooth, and feels cold when you sit.
Smell it 
You may also tell if the leather on the sofa is real by smelling it as it has a distinctive scent. If the leather emits a pleasing scent, chances are it is real. When you visit stores with leather sofas for sale, make sure your sense of smell is strong enough to identify real leather from a fake one. Fine, unprocessed leather has a more pungent smell than a real leather that has undergone sanding, buffing, and dying process.
On the other hand, fake leather may have an unpleasant odour from chemicals in its fibres, as people use synthetic material to make them. A real leather sofa is one of the best centrepieces that you can add in your living room. With the above simple guidelines, you can spot and get the real deal, rather than a fake one.