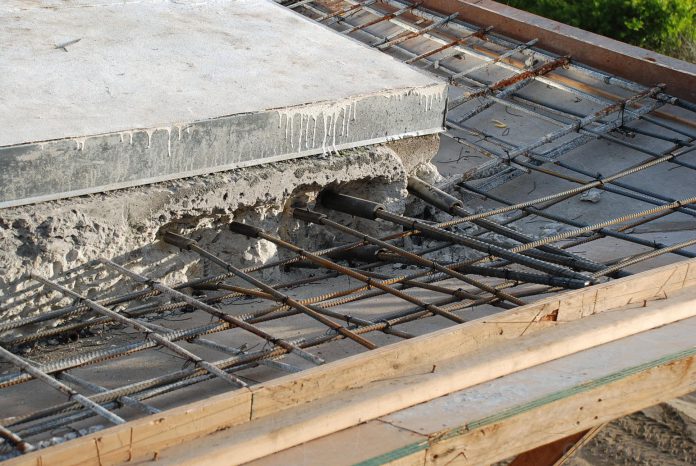 There are a bewildering number of different accessories that can be involved in the construction industry, and when it comes to steel reinforcement accessories, the layperson may find it difficult to know which accessories they really need for some of those smaller projects they undertake. So if you have always wondered that the difference was between rebar tie wire and wire ties, or when you might need concrete sealing agent, then read on as we look at just some of the steel reinforcement accessories you might need to consider.
Plastic Grade Plate Spacers
Plastic gripper grade plate spacers are necessary when you want to support and offer cover for steel and mesh reinforcement. The wide base of a grade plate spacer is perfect for polythene damp proof membrane as it distributes the load and prevents punctures.
Rebar Ties
Rebar ties, or wire ties, are used to keep the steel structure that will help make concrete more durable in place in order to provide maximum strength to the structure. The job is usually done with the assistance of a simple pair of pliers or a metal hooking tool. Pliers can be used to cut the tie if needed. The tool pulls, bends, and twists the wire tie in order to achieve the desired rigidity in the framework. Care should be taken when doing this job as it is repetitive and can lead to strain, when there are a lot of ties to be worked with it can be better to use a cordless rebar tier.
Damp Proof Membrane
This sheeting is used to create the damp proof course; an element which is added to any building to prevent moisture from rising into a concrete layer. This is added before the concrete is laid.
Builders Hessian
This is a biodegradable material that is used to offer protection to concrete and brickwork during any winter construction project.
Frost Blanket
Thicker than builder's hessian a frost blanket offers great insulation to concrete during colder weather in order to protect it from the elements.
Dowel Bars & Dowel Sleeves
Manufactured from PVC these are high grade and flexible and are used to create a tough and durable debonded joint when placed over steel dowel rods. They come in a range of different sizes.
Continuous High Chairs (Rebar Chairs)
Referred to as steel chairs, mesh spacers, high chairs or rebar stools – these are used in order to add required spacing below and above mesh reinforcement. They are usually stocked in standard sizing but can be custom made to suit the needs of any project.
Concrete Curing Agent
This is used over the top of concrete during the curing process, it forms a membrane which prevents water near the concretes surface form evaporating too quickly therefore reducing dusting and cracking.
Concrete Sealing Agent
Concrete sealing agents are painted onto the surface of the concrete in order to protect the surface from corrosion and damage.
Mould Oil
When undertaking a concrete pour, mould oil is an essential component. It allows for the easy removal of formwork and it also helps to prevent concrete becoming contaminated.
Expansion Joint Foam
Resistant to the majority of oils and chemicals that are found on construction sites expansion joint foam is a non-load transfer filler that can be used as an insulant a stop-end or a grout check. It is compressible but semi-rigid.
K-Form Plastic Shuttering
As an alternative to more traditional equipment for screeding K-form plastic is a light and easy to use permanent formwork. It is inexpensive and saves both time and money on your project and comes in different sizes to suit the job you are doing.
Now you're aware of some of the more useful accessories, why not consider which could benefit your next project?