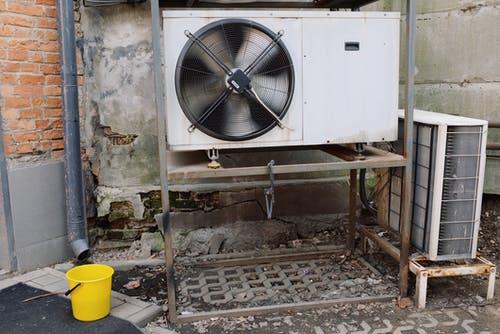 Air quality contributes significantly to your home's environment. It's essential to keep indoor air pollution to a minimum to have a pleasant and comfortable environment inside your home. Significantly when air pollution is continuously rising, you can't compromise your health by overlooking this matter. So, it's essential to purchase an effective air filter for air conditioners and similar devices. Besides keeping your air quality up to the mark, air filters are also vital for the proper functioning of HVAC systems. You'll have to change them frequently to keep the air clean while ensuring a smooth flow of air in air conditioning devices. Perhaps purchasing it online can quickly get them delivered right at your doorstep. However, there are a few essential things to consider before buying air filters; otherwise, you may end up wasting time and money. Here are four tips to follow before purchasing air filters online.
Choose the right size:
Find the right size should be the first thing to consider before buying air filters. You'll have to measure the height, length, and depth of the area designated for air filters in your HVAC system and select an air filter that matches those dimensions. Make sure to measure accurately; otherwise, the filters you order won't be able to fit in perfectly, stopping them from functioning correctly. People often make the mistake of purchasing air filters according to the nominal size. They end up with a rounded off size that does not fit perfectly with their air conditioning system. So, remember to always look for the actual size that shows the exact dimensions. Doing so will save you from returning the product, hence saving money and time both.
However, air filters aren't always available in the size that you require, and those that are, aren't worth the money due to low quality. So, considering your air conditioning specifications, choose the AC filters from various sizes and sufficient quality. According to the international association of certified home inspectors, an air filter that fits tightly in your AC system is the best choice.
Buy in bulk
You'll have to buy air filters quite often if you want to have good air quality and a functioning air conditioning system. However, purchasing single filters each time can be quite expensive and cost you a lot of money. Instead, it's better to buy air filters in bulk, as they are cheaper. Buying in bulk will save you from shipping costs. You won't have to pay for the shipping costs of every single air filter. Moreover, it will also help you save time. You won't have to buy filters frequently, as you'll already have many of them at home.
Check its efficiency
Selecting the right type of efficiency rating can help you from wasting money while also keeping your air quality at an optimum level. Every air filter comes with a minimum efficiency reporting value (MERV), which indicates how effective it is at filtering air. It ranges from 1-13, and the higher the rating is, the better the air quality. According to ASHRAE, a MERV rating of 6 is the minimum rating to better keep your home air quality. However, the best rating ranges from 8-13, where 11 is also an excellent option to consider. You should check the air pollution in your area and select accordingly; otherwise, you'll be wasting money. For example, buying a MERV 13 rated air filter in a high air quality area isn't the right decision, as it won't make a considerable difference. Moreover, if you don't want to replace the air filter, a higher MERV rating is best suitable. However, if you like an energy-efficient HVAC system, then you should get a lower MERV rating.
Select the right type
After selecting the right size and MERV rating for your air filters, it's time to decide the type of air filters. Fiberglass, pleated, and HEPA filters are the most used types of air filters. In terms of energy efficiency, fiberglass filters are the best; however, they have a low MERV rating. If you want the highest MERV rating, it's best to use the HEPA air filter type. However, if you want something in between, then pleated air filters are ideal.
Conclusion
Our health is highly dependent on the air quality of the air we breathe in. Simultaneously, the proper functioning of AC systems is essential to save money and keep the environment pleasant. So, whenever you purchase air filters online, make sure to remind yourself of the tips mentioned above. Not only will you keep the indoor environment clean, but you will also save money and time, avoiding common mistakes.