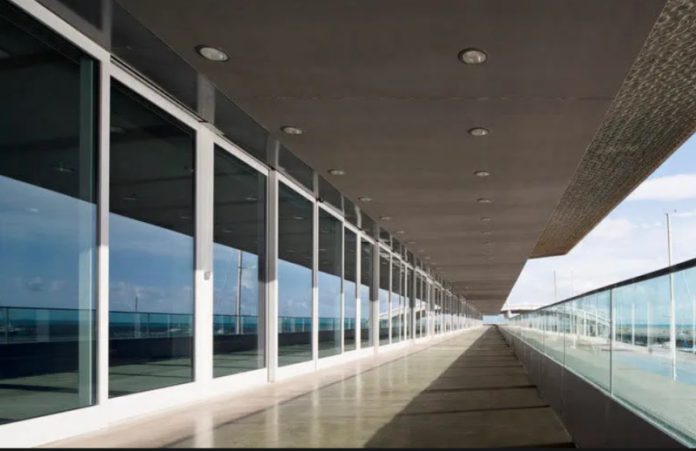 China Lunar new year in January or February, it's the most important holiday for Chinese.99% China factories will close several days before the new year and another 7-17 days after new year. For glass processing factories, the holiday will last about 15 days. While for 2021 new year holiday, some interesting and surprising news happened.
On 19th, Dec, top 30 glass processors in Guangdong province, South China, including Avic Sanxin, Grand Glass, South Bright Glass, Sunglas, had a meeting and announced a historical 45 days ultra long holiday since 15th, Jan to 28th, Feb.
Following Guangdong processors, the association for Beijing/Tianjin/Hebei province,Shandong glass association, Chongqing Glass Association, Hainan glass association also announced same holiday.

It's a historical time, the main purpose of the long holiday, is to object the increasing crazy float glass price, and try to increase selling price to customers to restrain the increased costs.
As we mentioned in previous blog, https://www.cnmorn.com/float-glass-price-increase-in-may.html, glass price reached its lowest point since 2015, because of the covid 19 reason. Most processors didn't start work until May or May, the huge numerous stock in float glass manufacturers caused high lost… But since May, float glass price keeps increasing and now price is almost double times that in May.
The main reason for the glass price, 1st is the LNG price, LNG price increased by 4-5 times since May, because of increased energy costs, not only glass industry, all related industry, aluminum, steel, bronze, etc, also had huge price increase in the past months. Recently the trailers that use LNG energy stopped works because of high LNG costs…
Another reason for price increasing is huge requirement. The recovery of global projects, and China new turn infrastructure construction, brought numerous orders. Even though China has 299 float glass lines, daily output is 166275 MT, every factories stock is empty. Trailers have to wait in line for 5000 meters to wait for the new produced glass. The price is keep increasing these days and the situation has high possibility keeping till 2011.
The 3rd reason, is float glass manufacturers turned the glass lines to produce solar glass which has much better profit than normal float glass. Solar glass price has been 2 times higher than before, with better profit, they prefer supplying solar glass which also have huge requirement. Now the government has limited the establishment of new float glass lines, the limited production capability will satisfy the solar glass first.
Over 30 float glass manufacturers announced new price plan since 21st, Dec, and 2021 another turn price increase is coming..Now average price for float glass is USD385/MT and reached the highest point in the past decade. The data showed that from Jan-Oct, float glass manufacturers revenue about USD11 billion, profit increased by 34.3% than 2019. It's unbelievable increase under global virus background.
The high price also forced some glass manufacturers sourcing for cheaper float glass from Middle east, over 300 containers float glass orders has been placed to Middle east whose price is about 30% cheaper than China local price. Customers are forced to turn to cheaper factories outside China, for example Turkey.
We believe that the 45 days long holiday won't affect the price much, even though the float glass manufacturers might have some stocks, but after holiday, price won't fall because the requirement does exist! On the contract, customers' orders will be affected and delayed much, because from placing order to delivery usually takes 20-25 days which means, from 20th, Jan to 28th, Feb, no new ordered will be accepted by the glass processors. If customers place order on end of 2020 while factories cannot finish the glass before holiday, customers have to wait till early March, in addition to the 30-40 days shipping time, customer may have to wait 5 months, this will decrease customers confidence in China glass and damage China glass reputation.
In 2020, China float glass has reach the lowest point in the past 5 years and the highest point in the past decade for various reasons, as a glassman, Morn strike to keep the relationship with global customers and would like to prepare more cheap raw materials for customers.
Tags: 45 days holiday, Guangdong glass processors, China glass price, price increase in China, glass processors, float glass manufacturer, China holiday, glass processors 45 days holiday