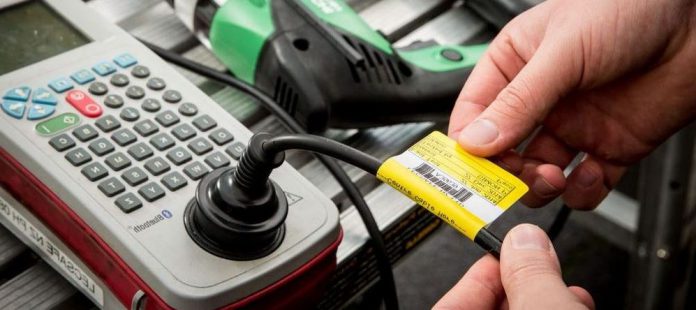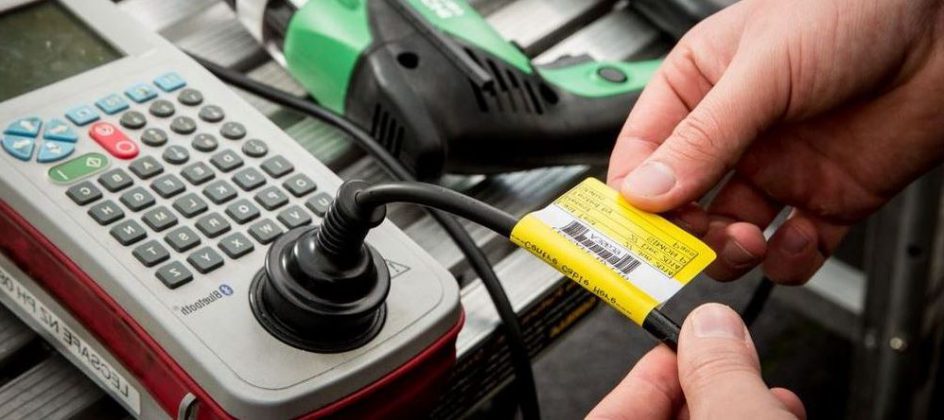 Worker safety should be one of the priorities of every employer. Besides providing a safe workplace, it's necessary to do the same with the equipment with which your employees work. That primarily applies to electrical appliances, as they can cause many accidents that can have fatal consequences.
In order for a device to be marked as safe, it is necessary to be standardized according to the Australian WHS and Electrical Safety regulations. Test and tag is a method that serves precisely to check whether your equipment complies with these standards. Whether you have recently purchased some new equipment or just want to check the old devices, you need testing and tagging to ensure workplace safety.
Test and Tag Method – Step by Step
Before you start, you should read the test requirements of the equipment. You should find test codes for the appliances that specify the test procedure and frequency of testing. If any of these requirements are not met, the equipment won't pass the inspections.
Tested appliances must be turned off. The professionals perform the visual inspection first. It serves to detect any physical damage on the device that can disrupt its work. If everything seems fine, inspectors will proceed.
The next step is electrical testing. It usually requires the use of portable appliance tester to check the device's insulation, earthing, and polarity. Testing also refers to the functionality of the appliance as well as its electrical efficiency. Inspectors note every defect they see, whether on cables, outlets, or the device itself.
You need to know how to make the machine start and stop without causing any damage to the equipment. The test should indicate if there is any unusual wear or tear. The results should be well-documented so that you can track all the machines used in your workplace.
When the equipment has been tested, the inspector will apply a tag containing a unique ID number on the tested item. This code will identify the machine for every next inspection and regular maintenance. The test administrator will change the ID number as and when required. Danger tag means that the item didn't pass the test.
Tools Needed
With the right equipment, you will be able to test and tag all your industrial machines. You should have the right type of testers, cords, tape dispensers, and labels so that you can quickly perform the inspection of the appliances.
Tags used for labelling the tested items must be durable. You can use them even on the sensitive equipment. Some paper tags have unique properties that can resist ink stains and tear. The labels must have an adhesive backing that makes the tags easy to stick on machines and appliances.
Safe appliances should have the tag with the testing date and the next inspection date. If any of the items fail the test, it must be excluded from the use. You have to warn people of possible danger by placing a Danger tag on it.
More on the benefits of test and tag read below:
https://www.3benefitsof.com/benefits-of-electrical-test-and-tag-equipment/
There is also a need for electricity testers. They must be equipped with lead protection and easy to use. Portable testers of the new generation are made to do full testing of Class 1 and Class 2 appliances.
You need a particular type of tester for heavy-duty machines because they consume more electricity. There are also special labels for these devices. These labels should be able to withstand the pressure produced by the machines.
Who Needs These Services
Test and tag method is not specified for a particular industry. It can be applied in any business that uses any electrical devices. You may need these services to test your electrical appliances properly because there are a lot of electrical hazards inside your workplace.
As for the devices to be tested, they should be all electrically powered machines. The exceptions are devices located at a height that is not easily accessible, electrical equipment that needs to be disassembled to work safely, and all 'hard-wired' items.
The test and tag should be performed regularly, which raises the safety of your factory to a high level. As for the period that should pass between testing, it depends on several factors:
The industry in which you operate
The type of device
The volume of work, i.e., the number of working hours of the device
These factors are not decisive, because you can test electrical equipment whenever you want. Usually, it's around 3 to 6 months for appliances used in the construction and manufacturing industry. If any device is double-insulated, this period extends up to a year. Devices in offices usually need test and tag every five years.
Who Can Do Testing and Tagging?
Test and tag are performed by a trained and experienced professional. They know how to do that correctly so that there is no damaging electrical equipment or the appliances. A great thing about this method is that your in-house staff can do it. As seen here, they must be familiar with common electrical hazards.
But you can't just ask your employees to test and tag electrical appliances without any prior knowledge. You have to ensure that your employees have all the necessary training to perform this task. After the training, they'll get a certificate, but that's not all. These employees have to keep up with the latest standards and knowledge of work safety.
The equipment operator needs to be trained to use the tools properly. Failure to do so could lead to malfunctioning of the equipment. Also, the test should be conducted according to the specifications. Read them carefully before you start testing. If you are not sure what these specifications are, you should contact the manufacturer.
Many people think that devices that work are safe for use. That's a big mistake, so it's necessary to conduct the test and tag method regularly. It will reveal which appliances are not safe to use and which need to be removed or replaced. Thus, your work efficiency and employee safety will remain at a high level.