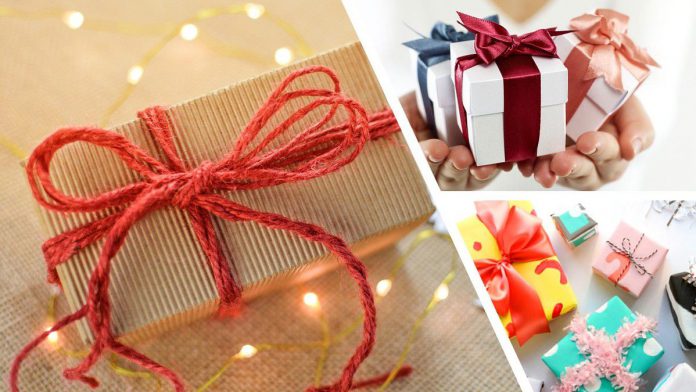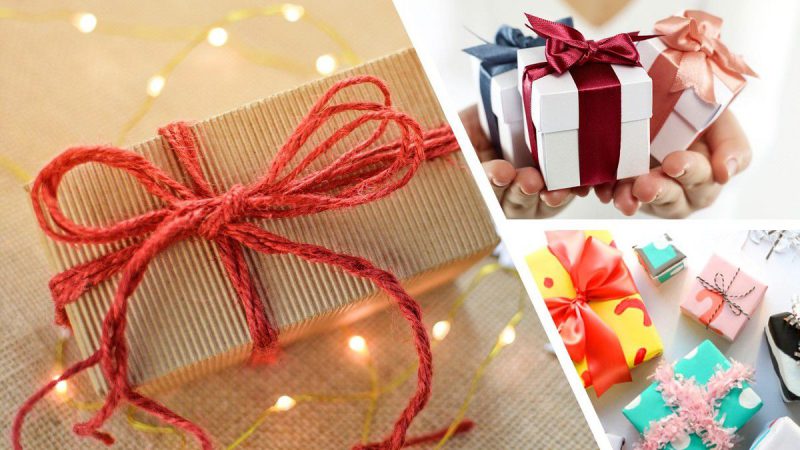 Whether you're a gift giving champion or spend hours trying to find the right present, we all know someone who is notoriously hard to buy for. You want a gift that is useful, personal and shows your loved one how much you care.
Whether it's a birthday, anniversary, housewarming or just-because – if you're stumped for gift ideas, here's some awesome ideas to help you out.
Treat them to deluxe self care products
If your loved one is always looking after others and making sure everyone else has what they need, give them something that is just for them. A luxurious self care product that they can use during their "me time".
Try the gorgeous body wash and body lotions by al.ive body. Made with organic ingredients and packaged in stylish, reusable bottles, they feel silky soft on the skin and smell divine.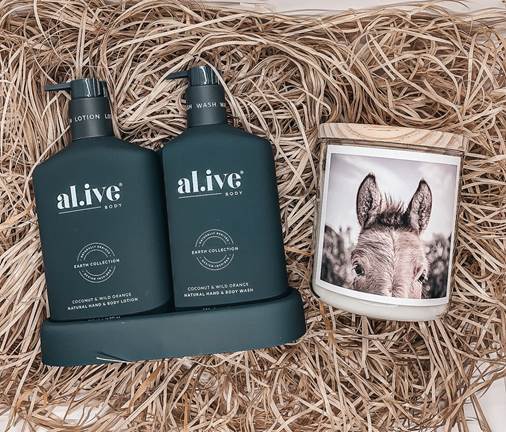 Sign them up for a meaningful subscription
What's a gift that keeps on giving? A subscription! Magazines are a great choice if you know what kind of topics your loved one is interested in. But subscriptions don't have to stop there. Do some research into the different subscription boxes available.
Wine drinkers will love getting a box of wine on their doorstep, coffee lovers will appreciate trying new flavours of coffee and fun personalities will enjoy receiving a new quirky pair of socks every month!
Get them yummy treats & consumables
For the person who has everything they need, consumables are a good way to go. That way they can enjoy the gift without it taking up more space in their home. The key is to choose a treat that they wouldn't normally buy for themselves.
Think a fancy block of chocolate, an expensive bottle of organic wine or a decadent fruit bouquet. Consumables don't just have to be food. Try a heavenly soy wax candle, personalised stationery or a hydrating face mask.
Give them a Unique Gift Box
If you want to give your loved one a special gift, but aren't great at picking things out yourself, consider a unique gift box. Usually gift boxes are handpicked by people who have a good eye for this sort of thing. They also usually contain several high quality items which makes the gift feel extra special.
Check out the unique gift boxes by Cranmore Home & Co. They feature deluxe body lotions, beautiful smelling candles, gorgeous ceramic travel mugs and nourishing organic tea. A wonderful gift for anniversaries, birthdays, Mothers Day, housewarmings and more.
Take them out for an experience
If you can't think of an object to give your loved one, why not give them an experience instead? It can be as simple as giving them a voucher for a massage, treating them to a delicious dinner or paying for a series of pottery classes. If you want to go more extravagant, you could take them away for a weekend, book a cruise or go on a scenic tour of the city. Experiential gifts are a great idea for people who value quality time.
Indulge in Luxury Bedding
If you've ever stayed in a fancy hotel, you know that the quality of the bedding feels incredible to sleep in. Give your loved one a set of organic cotton or linen sheets with a 300 thread count. They will love the comfort and taste of luxury it brings. Sheets don't have to be plain either – check out the quirky sheets and quilt covers by Lazybones bedding. And while you're at it, why not throw in a decorative cushion or two?
Give a gift that grows
Do you have a plant lover in your life? The thing about people with houseplants is – they usually can't get enough of them! Try a plant subscription for those who are just getting into gardening as these make it easy to get started. For more experienced growers, consider a propagating kit so they can multiply their plants.
When buying a plant, look for striking leaves and interesting shapes (or subtly ask your loved one what the next plant on their list to buy is!). Pots always make a great gift for green thumbs. Find ones that are unique and beautiful, something that your loved one may not have come across before.
There are so many ways to say "I love you"
Whether you decide on a gorgeous gift box or a luxurious set of bedding, taking the time to pick a thoughtful and personal gift will show your loved one how much they mean to you. Don't forget to save the other ideas for later – you never know when you'll need some great gift inspiration again!