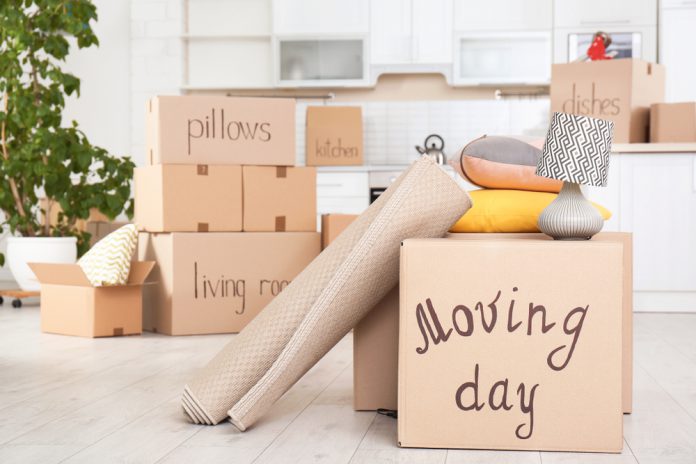 Moving is stressful for many of us, but finding a reliable long distance moving company can make the shift much easier. There are many factors to consider when considering the options of hiring professional movers versus taking on the task yourself.
Moving on your own can be ineffective, time-consuming, and stressful, particularly if any damage to your things occurs, or worse yet, they are misplaced. When you hire a full-service professional moving company, they can overcome much stress by getting the task done quickly and efficiently. This lets you focus on the areas you need to – whether it is your work, seeing off neighbors, or your family – while the experts handle the move for you.
Here are some benefits of hiring a long distance professional moving company.
Leave the sweat work for professionals
There is a fair chance that you have heavy and bulky items in your house, such as wardrobes, kitchen elements, tables, cupboards, beds, etc. All of these, coupled with many heavy boxes, make the moving effort greatly physically trying, enough to break your back. If stairs lead up to your apartment, both the new and the old one, you will need to spend much energy moving the heavy items up and down. Even with your friends' and family's assistance, this process is both tiring and dangerous, as injuries and mishaps are not uncommon during a move.
Hiring professionals will help you take care of the heavy items when moving. The expert movers will promptly take care of your items and bring all the required workforce and tools. This allows you to use the extra time to take care of your relocation's other important segments.
Save your time
One thing that holds the truth for every move is that it takes much time. You start with packing your stuff and ensuring that everything can fit well into the moving truck. Once the moving day comes, loading every single box into the truck is another great time-consuming job. The moving truck might not exactly reach your doorstep, so there might be a good chance of walking involved. Also, you will need help keeping an eye on all your belongings.
When you hire a trustworthy moving company, you don't have to worry about any of that!
Leave packing and organizing for the professionals
Packing is another tiring and time-taking process. Hiring professionals for your long distance move who will offer you packing services as well will be a great idea to make your move a breeze. They will bring all the required packing materials that will keep your stuff safe during the move.
Packing is an indispensable part of every moving process
Professional movers for the long distance move will also ensure all your belongings are marked and labeled to make them easy to sort and unpack. They will organize all the items to ease the moving in process as much as possible. Obviously, doing all of this on your own is another troublesome task so it's best to leave it to the experts.
Takeaway
If you want to make the moving process a breeze, don't hesitate to reach out to reliable long distance moving companies like Ferguson Moving & Storage. Professional moving work can help meet your demands ranging from simple to more complex tasks. Only trust the experts to get the job done and you'll never go wrong!