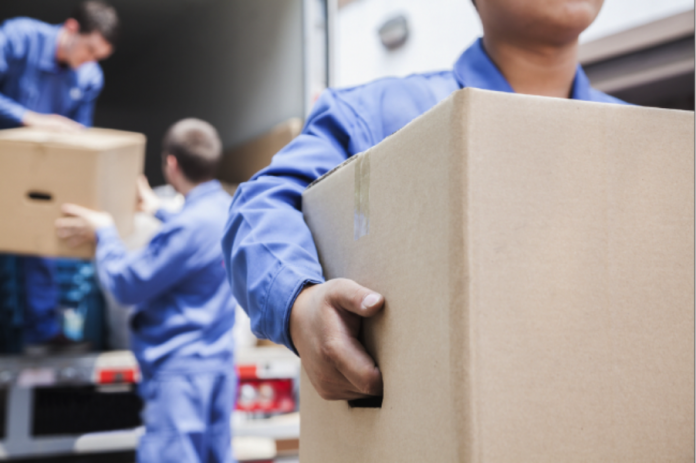 No wonder moving is a big hassle and involves so many bank and back-breaking factors. However, if you do a little preparation and organize the whole process either by yourself or by any mover company, it might seem a bit hassle-free down the road.
However, it isn't all "bad and awful." On the brighter side, it also involves all that excitement of moving to a new place and enjoying a new and rejuvenated life altogether. According to the Journal of Research Personality, a new home can help you get a new mindset.
In this post, we will try to make your choice a little easier by presenting the pros of using a professional moving company for your next move. For starters, let us talk about how much it will cost you.
How Much Does it Cost to Hire Professional Movers?
The most significant con of hiring a professional mover comes down to the cost, which depends on various key factors. The most crucial factor to consider whether your move is within the city or across your country or state. That's because moving companies offer totally different pricing packages depending on the distance of your destination.
Factors Affecting the Cost of Local Moves
Your location: The average cost of hiring local movers is about $25 per hour, per mover, but depending on your city, it could change.
Number of movers: Most moving companies will send a minimum of two movers. For larger jobs, more may be necessary. In short, more movers = more money.
Number of hours: Moving companies tend to charge by the hour, no matter what kind of work you are hiring them for. That means you will pay the same rate for packing up your stuff as you will for loading it into the truck.
Factors Affecting the Cost of Long Distance Moves
Distance: The farther away your new home is, the more you will pay. Pretty simple, there is no other way around!
Shipment weight: Again, it stands to reason that your stuff's total weight will help decide the cost of your long-distance move. This is why it's a great idea to get rid of or donate anything you don't want at your new place.
The Plus Side of Hiring a Moving Company
Let's face it. If you're moving across the country, hiring professional movers is plausibly the best way to go. And despite the extra cost of a moving company, the gains are hard to ignore – particularly if you don't have a lot of friends and family to help you.
Here's what money buys you:
Loading: Arguably the most tiring part of any move. Be very vigilant and take care of all the packing yourself, but leave this to the pros!
Transport: If you're moving across the country or even across the state, driving an enormous moving truck is never a fun time. So hiring professionals can help you sit back and relax while they move your stuff safely and timely.
Unloading: Once you have arrived in your new town, the last thing you would want to do is haul infinite boxes into the new house. Sit back and order a pizza instead! And let the pros do their job.
Stress: Sidestepping the stress of planning, moving, and keeping track of fragile belongings – if you are prone to being a stressor, hiring a professional moving company could be well worth the money.
When You Can Do it All On Your Own
Hiring professional movers may not make sense for moving relatively short distances or for people who don't have many belongings to worry about. If this sounds like you, you may ask your friends and family for help. As long as you do the groundwork of organizing and packing your stuff into boxes, some help and an inexpensive moving van rental could be all you need to get the job done.
Make Moving Easier with a Self Storage Unit
Anybody who has ever bought a house or started a new lease understands that closing dates don't always line up upon your wish. This means your moving process may not go as per your plan. If this happens, don't forget that you can easily rent a self-storage unit to store your belongings while you wait for your purchasing deal to go through. Or, if you're currently renting an apartment and you need to be out by a set date, you can use a self-storage unit as a pocket-friendly, short-term solution for storing your things.
If you think that hiring professional movers is the right choice for you, make sure you choose a reliable moving company like Almost 2 Easy Moving & Storage. Professional moving companies offer state-of-the-art and hassle-free moving services to make your next move as convenient as possible!