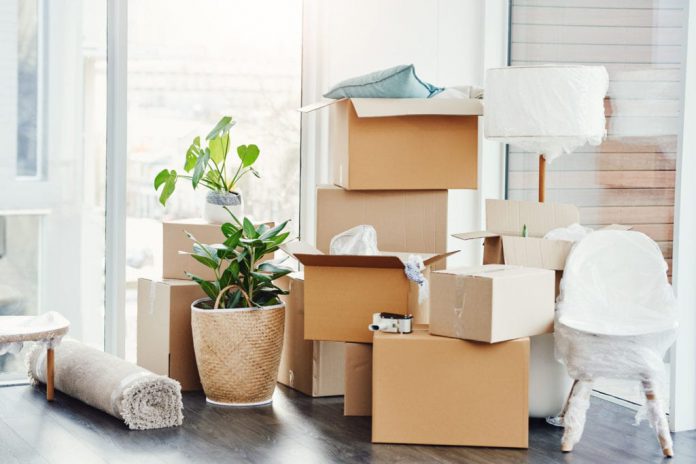 If you are going to hire the services of a moving company, know that there are some items that are off the list of most movers. Therefore, you can't include or hide any of these "off-the-list" objects in the boxes. If you do and some of these items get damaged during transportation, your claim for damage won't be accepted. So, make sure you know all of the objects that movers won't move. Here are some of them:
Hazardous and Flammable Materials
First of all, professional movers don't move hazardous and flammable objects. As a general rule, this list includes items that you can't dump in your trash can. Some good examples of these objects include bleach, matches, kerosene, charcoal, motor oil, insecticides, pesticides, paint thinner, and fire extinguishers, just to name a few.
You will be amazed to know that the list includes a variety of other items like nail polish remover, aerosol cans, and cleaning supplies. Since these items are flammable, movers don't take the risk of putting them on the list of their movable items.
Plants
Most moving companies won't move plants of any type. Here the idea is to prevent the spread of pests and diseases from one place to another. Another reason is that live plants tend to die or wither because of different elements and there is also no special storage arrangement for plants in moving trucks.
If you are going to move to a new location, you may want to carry the plants yourself. Just make sure you wrap them properly to prevent them from getting damaged.
Valuables
Although movers are responsible for safeguarding your stuff, it's better that you carry your expensive stuff yourself. Some examples of these items include important documents, jewelry, and cash, among others.
It's better to store these valuables in a safe place and carry them in your own vehicle since professional movers don't have insurance for valuables. Therefore, you can't hold them responsible in case they lose or damage these items.
Explosives
Since explosives may burn or explode during transportation, moving companies don't move them. This type of item includes igniters, black powders, matches, and gasoline. Although some movers can move firearms, ammunition is still not on their list.
The majority of movers simply don't relocate explosives. Therefore, you should make separate arrangements for relocating explosives of any type.
Corrosives
You can move batteries, but they should be gel-type as they don't have acids in them. Other types of corrosive acids include muriatic acid and nitric acid.
Power Equipment
Although most movers can move your power equipment, you should make sure that the equipment is out of power and fuel. Some good examples of power equipment include motorcycles, snowblowers, weed eaters, and lawnmowers, to name a few.
Pets
Not all movers will be willing to move your pets. Therefore, you can't have your dog ride in the back of your professional mover's truck. This is true about other caged pets like parrots, hamsters, and ferrets among others.
Perishables
Perishable items are also off the list. This includes foods that can be stored in the fridge and freezer as well as opened chips, crackers, and cereal. But you can have canned goods moved without any problem.
As a general rule, you should not buy a lot of grocery items a few days before you are going to move. Also, if your destination is not too far away, you can put the perishables in a cooler and carry the cooler to the new location yourself.
Weapons
In this category, we have all types of guns, medieval weapons, swords, and knives. You may have to carry and bring them with you to the new location yourself if you don't want to leave your weapons behind as mover's simply won't move them.
Final say
Long story short, these are just some of the items that most movers won't be allowed to move. If you want to move these items, you can carry them yourself. But if you need professional help moving other items, don't hesitate to reach out to trustworthy and reliable movers like Macho Movers.
Premium moving companies have the experience and knowledge to safely move and protect your belongings from damage. Whether it be your grand violin or a brand new washing machine, hiring expert movers will give you the peace of mind you deserve because they know how to professionally pack, unpack, load and move your prized possessions without damaging them.
Also, you won't get nasty surprises and hidden fees by trusting professional moving companies. Most of these companies are transparent about their pricing. This will make it easier for you to better plan your budget and maintain a healthier financial state during the moving process.