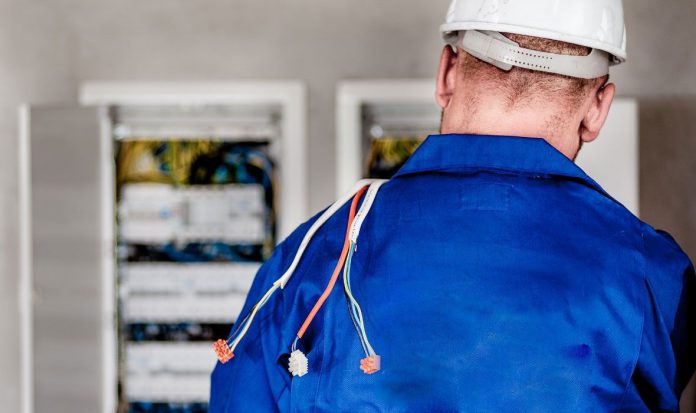 If you have a broken fridge, oven, or dishwasher, you may want to hire a professional technician to resolve the issue. We recommend you to leave this job to a professional, especially if you have no basic know-how of how to fix these appliances. If you try DIY methods, it may end up costing you a lot more money and time. In this article, we are going to talk about some of the major benefits of hiring a professional appliance repair company.
Professionals can prevent high electric bills  
If your refrigerator or oven is not working properly, it will rack up your utility bills. But if you hire a professional appliance repair company, they will nip the evil in the bud and ensure that the broken appliances in your home won't consume more power than intended. So, hiring professionals will help you save hundreds of dollars on your utility bills over the long haul.
Professionals can repair your appliances right away
A licensed, skilled, and experienced technician can detect the problem, get it fixed properly, and ensure that the same issue won't occur again. But if you try to resolve the issue yourself, you may have to deal with the same problem again in a couple of weeks if not days.
Professionals can identify and fix other appliance problems
Expert technicians know what they are doing. Therefore, they can identify the problem with your domestic appliances and get it fixed the right way. Besides, they will also check your appliances for any other issues that you may not notice due to lack of experience.
During inspection, professional technicians will look for something that may turn into a serious problem down the road. They will help repair and fix issues (whether big or small) so you don't have to pay for expensive repairs in the near future.
Professionals can restore the efficiency of your appliances
If your oven is not working properly, it may have reduced efficiency. In other words, it will take ages to heat up your food unlike before. This will consume a lot more power and your utility bills will go up.
But if you hire a professional appliance repair company, they can repair and restore the efficiency of your oven and other appliances. Once they start working optimally, it can make your life more convenient once again.
Hiring professionals can save you a lot of money
If you have broken home appliances, you may want to get a new one. In most cases, there is no need to toss these appliances and buy a replacement right away.
If you hire professional technicians, they can repair your appliances and save you tons of money. But if you keep using the faulty appliances, the problem may get worse and you may have to pay for costly repairs down the road. So, it makes sense to let experts fix the problem as soon as it arises.
Hiring professionals is safer
If you try the DIY route without any experience in the department, it's like putting yourself in a chopping block. On the other hand, expert technicians know what they are up to. Therefore, they don't end up making costly mistakes.
Besides, playing with electronic appliances may lead to injury. So, if you want to be on the safer side, you should call a professional appliance repair company to have your broken appliances fixed.
Hiring professionals is more convenient
It's safer and more convenient to hire professional technicians to fix your appliances. Working on the project yourself may cost you a lot of time. After all, you will have to check the broken appliances thoroughly to figure out their respective problems, buy the replacement parts and then get them fixed.
Besides, if you are going to repair faulty appliances for the first time, you will suffer from a lot of frustration. But if you hire experts, they can fix these appliances with a fast turnaround and save you plenty of time, money, and headache.
Therefore, trusting professional technicians is a great idea if you don't have a lot of spare time to take all the headaches and fix appliance-related problems yourself.
Final say
Long story short, if you want to enjoy all these benefits, we suggest that you hire the services of trustworthy and reliable appliance repair companies like SMS appliances. Professional companies like them with outstanding reputation for appliance repairs have the best technicians that will get the job done for you while ensuring your safety during the process.