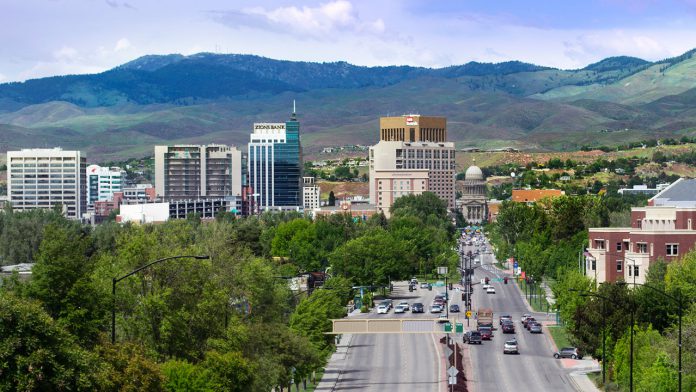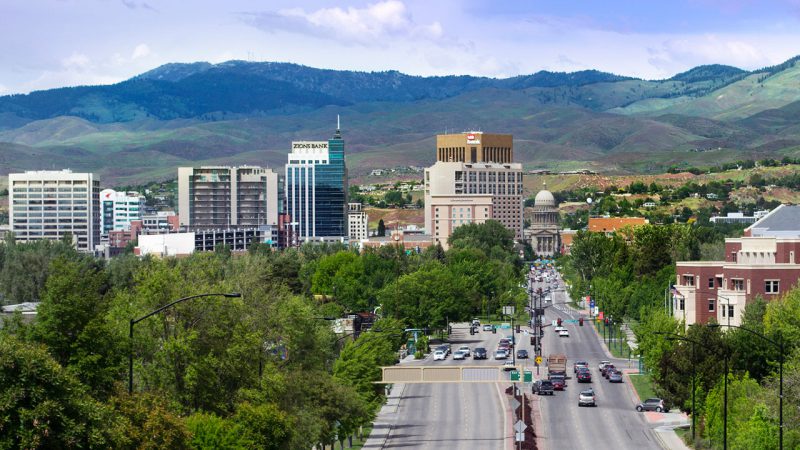 If you plan to live in Pacific Northwest but don't want to pay the sky-high prices of a city like Seattle, you have come to the right place.
This article will give you complete information on living in Boise and what's there in this beautiful city.
Boise is among the most beautiful yet affordable cities in America. So, whether you want a job or you want to raise a family, this place can bring you the best of opportunities.
With a mere 2.5 people per square mile, the pace has plenty of green space to offer. There are parks and scenic spot trails stretched for miles. You can also enjoy the rivers by renting out paddle boats. The city also provides amazing space for the enjoyment of your pets. You can find a 5.4-acre dog park as well as swimming areas.
Also, you can experience different cultures, such as the Basque community, along with their food, culture, live music, and dance. With over 16,000 members, this is the largest concentration of the population outside of Spain. You can do various activities like cooking classes, try traditional Basque food like paella and shop for handmade items at a Basque Market. So, if you are planning on moving to Boise, this is your complete guide for it.
Living in Boise
The people of Boise are outgoing and love to enjoy the surroundings. You will find Boiseans to be genuinely friendly and warm. You won't find it hard to make friends after moving to this city.
Also, there are plenty of cafes and bars where you can have decent beer and food. There's an amazing nightlife scene in Boise where you can find anything from an open mic night to live music and arcade gaming at Spacebar.
You can also find fests like the Annual Brew Olympics. Also, the city has become more of a culinary hotspot for a few years now. And when it comes to entertainment, you have almost unlimited music, nightlife, culture, and art options. There are plenty of music festivals hosted yearly. It's like Idaho's musical epicenter.
Weather in Boise
While moving to a city, you don't usually give much thought to the weather until you confront a snowy evening with no jacket on. That's why it is crucial to know the weather of a place before moving there.
If we talk about the winter, then the days are dry. And you can expect some snowfall for a few days at a time. Summer, on the other hand, can get really hot really fast. Usually, the locals head towards the mountains during this time. The nights of summer are relatively cooler and provide you with enough opportunities to create firepits. The summer days can be long and last till 10 pm.
To-do list in Boise
If you plan on living in Boise, you might as well know what outdoor activities you can do to enjoy the city.
1. Hiking and Public Parks
The city is known for offering one of the most beautiful hiking trails. You can find plenty of places for hiking and running, such as the ridge trail system to rivers that go from one edge of the city to another. You can easily find something of interest in those trails.
Apart from the trails, the city also offers over a hundred public parks.
2. Water Park
You can beat the heat and enjoy the summer to its fullest by visiting the waterpark. Boise offers Roaring Springs water park, which boasts 8th rank among all of the nation's water parks.
3. Hot Springs
There are some really magnificent natural hot springs that you can enjoy. The perfect time to visit these hot springs is the fall season.
Your Earnings to Stay Comfortably in Boise
The word comfortable is indeed subjective, and its meaning can change as per the necessities and desires of one. If we calculate the median household income of a resident of Boise, then it'd be somewhat around $52K a year. This number is very close to the national average. There are several tools online to check the living wage calculation to know how much income you will need to support your family in Boise. You can also run the family by combining the income of two people living in a household. Also, there are a number of jobs that can provide you with a good income. Some of these fields include Business and Financial Operations, Education, and Training, Management Positions, Architecture and Engineering, Legal and Technology.
When it comes to job opportunities, you shouldn't face a problem finding work as there are plenty of fast-growing job fields, including property management, web development, software development, real estate, and animal care. If you are looking for a job opportunity in food services, infrastructure, health insurance, and technology, then you can easily find top employers in the city. Based on your job or monthly earnings, you can figure out whether it is good for you or not.
Are there any natural disasters in Boise?
A lot of people living in California move to other states where they don't need to live under the threat of fires, tornadoes, or earthquakes. But one doesn't need to worry about that while living in Boise. The city does get earthquakes, but they are very rare and haven't caused any considerable damage.
In Idaho, where the land is free of natural disasters, the place faces wildfires and droughts. But Boise is relatively safe, with a few cases of drought and wildfire occurring every year.
Should you move to Boise?
If you have gone through the information given above, you'd have enough knowledge to decide whether Boise is good for you or not. Whether you are deciding for yourself or your family, you must know that the place has a lot to offer you in terms of lifestyle and economy. Being one of the fastest-growing cities in the United States, Boise may prove to be a perfect planner of your financial future if you decide to move in now.
Along with the other crucial information that we provided, you should also know some weird laws that we found interesting. For example, according to Idaho laws, you cannot sell bad potatoes, or else you can land in jail. Also, it is illegal to buy onions after dark in Tamarack. We hope that you found everything you needed before moving to Boise.