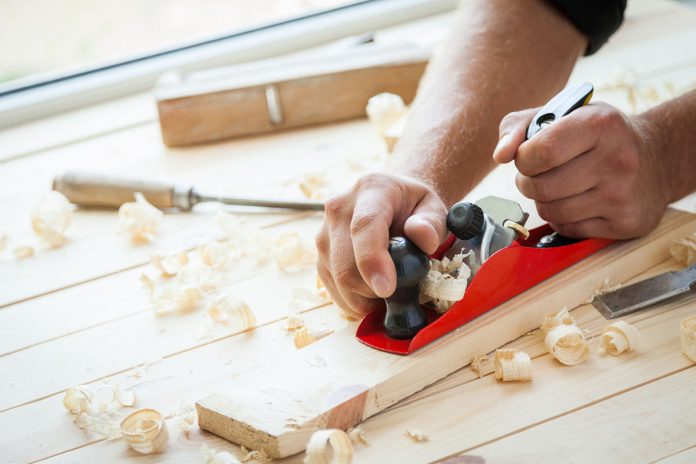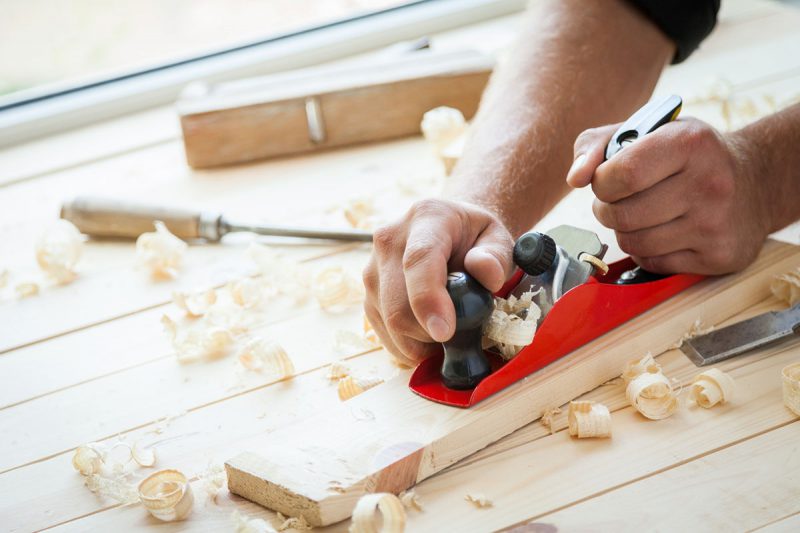 Finally! You're on your way to doing your DIY project. But before that, understanding the types of woodworking planes and ways to use them is essential – it's all part of your woodworking journey.
As one of the oldest known occupations and hobbies, woodworking continues to evolve with the invention of new and improved tools. As such, to learn carpentry, you don't need to be very crafty – all you need is discipline and determination to analyze the tips given and how you must use these tools.
According to experts from your workshop journal, here's the guide and reasons on why you'd want to use one and what kinds are available.
What is a Hand plane?
The most common tools in traditional hand tool woodworking seem to be hand planes. And which is the most thrilling modification to your wooden workpiece made with it.
A hand plane can be unfamiliar to new woodworkers. That's why this guide is essential for beginners. Besides, it is necessary for smoothing, shaping, and straightening just about any bit of wood in a building.
Aside from that, hand planes are available in a variety of shapes, sizes, and materials. So it's understandable how perplexing it can be to figure out which hand planes you need.
Types of Wood Planes
Learning a wood plane is a vital step toward mastering all aspects of woodworking. Although there are driven alternatives, they do not yield the same quality of results and are thus inferior for high-craft ventures.
Bench Plane
This type of plane is so named because it's most commonly used on a workbench. In the bench plane, the angle on its razor blade is pointed downward at a 45-degree angle. However, some common planes, such as the jack plane, jointer plane, and smoothing plane, are called bench planes.
Bench planes have a different purpose, wherein the jointer plane is the process of straightening the board edges. As such, the jack plane is common for dressing and preparation for jointing. And, the smoothing plane is the last touch used in the wood surface.
Block Plane
These block planes, widely regarded as the DIY go-to due to their low cost and small size, can do wonderful things. They're made for carving and milling, and they mostly have an adjustable mouth, so they're great finishing resources. You can also use a low-angle block plane and find it in most workshops because of the effectiveness and quality.
Bull Nose Plane
The bullnose plane is a smaller variant of the shoulder plane used for better function, such as finishing cuts while adjusting tenons and small-scale work. Some bullnose planes have removable fronts that can be converted to chisel planes, allowing the blade to operate around corners.
Joinery Plane
There are several too many joinery planes to cover them all. The key distinction between that joinery plane and the other types of wood planes is that each is designed to work with unique joints.
Molding Plane
This kind of hand plane, designed for work on moldings and edge trim, is probably the most robust of all types, with some still in use after more than a century if properly cared for. This tool is indispensable for furniture making and other crafts, even though they are not made for curved surfaces.
Considerations in choosing the best tools
Woodworking planes are made to slide over a board's body. Take note of the following when shopping for a suitable hand plane.
Metal and wooden selection
You can choose, either way, metal or wood. However, the right one will rely on what you're practicing in a workshop or on a building project. But it would help if you also remembered the durability and how it's a cost-effective tool for you.
Comfortable grip
On the one hand, a big knob and a curve rear handle will make using a large plane more convenient. On the other hand, small hand planes also have just one control knob, and certain all-wood hand planes have only a block of wood that the user grips when moving it along the wood.
Choose what's best for your comfort and convenience. And make sense of what impact it will have on your project.
Low-angle plane
The low-angle plane is ideal for fitting shingles, quickly shaving down the edges of swelled doors, and wonderful miter cuts on trim. It is because it conveniently severs end grain and works on one side. As can be seen, the world of wood planes is vast, with a diverse range of options for various forms of wood removal.
Summary
After you've established a solid base of knowledge and understanding, you'll be able to spread your thoughts and skills. Finalize and decide whether you want to work with the more complicated yet functionally efficient modern design of the hand plane or the simplified and accurate traditional design.
With power and hand tools, you can create your own one-of-a-kind pieces of furniture. Above all, consider how productive, challenging, and satisfying it will be to spend time with yourself and your hobby of being a woodworker.