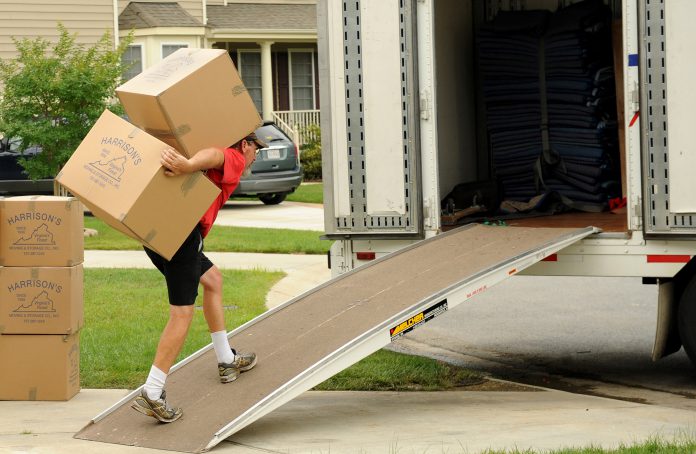 Moving is not an easy process. In fact, it can be quite tiresome both physically and emotionally. After all, you are going to pack all of your possessions in several boxes one by one. During this process, you have to ensure your valuable items are carefully packed and transported to the new location. Therefore, to avoid all the stress and hassle, many people hire the services of Chicago professional movers. So if you are wondering whether it's worth hiring these professionals, you are on the right page. Given below are some of the reasons why hiring movers are worth it:
Professional Movers Can Save You Tons Of Money
First of all, the first step in the process is packing different types of things. As a matter of fact, around 50% of the moving time is devoted to this phase of the move. Therefore, it takes a lot of time and effort to put each item in the right box one by one and then mark each box for ease of unpacking.
Although packing accounts for 25% of the moving costs, it's still a good idea to leave this job to a professional mover. You can pack your belongings yourself but you may end up damaging valuable items as you may not have enough experience in this department.
Also, allowing a professional to pack your stuff can save you lots of money as you won't buy more boxes than you actually need. Aside from that, professional packers and movers can pack your things in an efficient manner due to their years of experience so it's definitely worth it to let them do the job for you.
Safe Packing And Moving Of Your Stuff
If you hire a professional, they can move all your stuff in a safe manner. Also, they have an insurance policy that can help you recover your loss in case of unexpected circumstances. So, you don't have to overthink and stress over losing your prized possessions during this process.
Since your stuff is in good hands, you won't have to check your belongings every step of the way. Professionals will make sure your valuable, precious and fragile items are wrapped properly to avoid damage.
They Use The Right Type Of Equipment
Another reason why you should hire professional movers is that they use the right type of equipment to ensure your stuff is packed and transported safely all the way to your new home or office. Some examples of the equipment include trucks, ramps and hoisting straps, to name a few.
In order for safe and simple moving, professionals only use high-end equipment. Their custom-built trucks, for instance, make sure your stuff is transported in a safe manner. You also don't need to worry about packing, moving, and unpacking bulky items once you hire them.
They Provide Cost Estimates
Typically, most professional movers will give you a quote based upon the type of service you opt for, distance, and the amount of stuff you want to move. If you hire a local mover, you will pay a lower amount due to the short distance.
Before you sign a contract though, make sure you get an estimate from the provider. This is to ensure the total cost won't exceed the quoted price you received.
They Use Storage Facilities
If your new home or office is far away from your current place, your stuff may not be transported to the new destination in one day. In this case, professional movers use their storage facility to store your stuff for a day or two and then continue the journey again.
So, if you hire professional moving services from reliable and trustworthy companies like Low Budget Moving, you have peace of mind that your stuff is protected against theft and damage. But if you follow the DIY approach, you may end up paying much higher charges for using a storage facility on the way. This can be a huge inconvenience for homeowners, especially if you don't have any experience in this field.
Professional Movers Are Organized
Hiring a moving service will ensure your move is organized and convenient. In other words, they will label and store your stuff in relevant boxes. They will use boxes of the right sizes based on the size of the object that has to be stored. But if you do the packing and moving, you may end up losing your precious items and that's something you don't have to worry about if you hire professional movers on your next move.
In short, if you consider these benefits of hiring professional movers above, you can easily find out if it's worth hiring them because they offer reliable services at reasonable rates.