After a long, tiring day, the last thing that you don't want to have trouble with is aching and soring feet. There's no such thing as a one-size-fits-all when it comes to choosing your footwear. You need to ensure that the one you're getting is the most suitable for the shape of your foot and its size, especially if you're going to use it in most hours of the day at work.
If you're to do a DIY project, may it be at home or at work, and you're required to handle equipment or chemicals that are quite hazardous, one of the safety gear that you need to wear is your shoes, specifically work boots. With a lot of choices in the market, choosing the best boots for you can be overwhelming, so to help you out, here are some ideas on how to choose the right work boots for your DIY projects:
1. Determine The Type Of Work Boots Needed
If you're to buy the best work boots for your DIY project, what type of footwear are you going to invest in is the first thing that you need to consider. There are different types of work boots to choose from, and each pair has features that can cater to the specific work that you'll be doing. Here are some of them:
As the name implies, these boots feature a protective steel-toe cup at the toe area. They're designed to withstand higher impact and they protect the toes from compression, burns, cuts, punctures, and from falling objects. The use of steel toe boots may not be able to completely avoid these work hazards, but it decreases the chances of injuries. These are considered versatile boots because they can be used in almost all DIY projects.
They're comparable with the steel toe ones because they feature a protective material on the toe area, but composite toe boots make use of a nonmetal material as a protective covering, such as plastic, fiberglass, or carbon fiber. Since they have better resistance, they're perfect to use in DIY projects that require you to handle electrical items and some engineering works.
If you're just doing a simple DIY project in a low-hazard environment that doesn't require you to use construction tools and protective gear, but you still want an added protection against dirt, chemicals, bacteria, etc., soft-toe boots are a comfortable option. They may not give optimum foot protection, just like steel toes, they still give ankle and foot support, as well as promote balance.
If you'll be dealing with a project in a wet environment or you need to handle it and you want to always keep your feet dry, waterproof boots are a good choice. Choose boots made out of a breathable fabric because these kinds of boots may be waterproof on the outside, but most aren't perspiration-resistant. What's good about waterproof boots is that they're suitable for all weather conditions, whether you're doing an indoor or outdoor DIY project.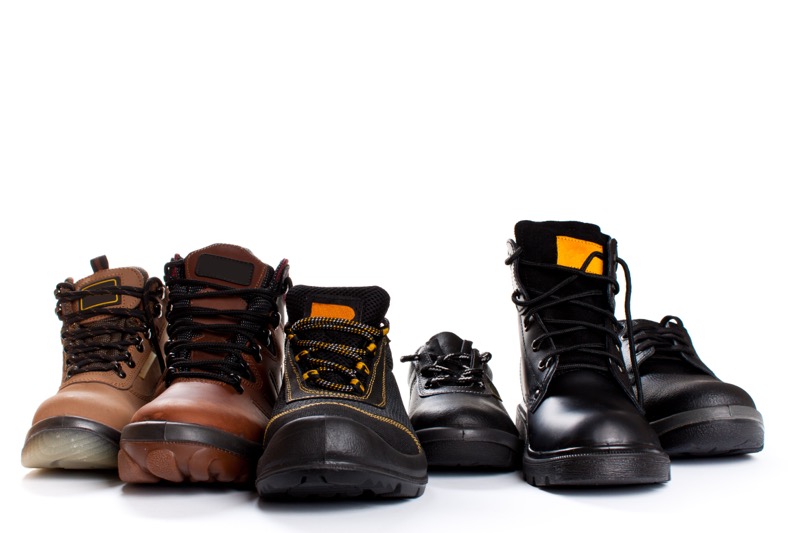 2. Find A Trusted Store
If you're not familiar with the different types of work boots and you're not sure what's the suitable one for your DIY project, aside from researching it online, you may find a trusted store that can give you advice about the best boots appropriate for your activity.
To ensure that you're getting high-quality and affordable work boots, there are shops, like federalworkwear.com.au and other online and physical stores, where you can purchase a wide range of work boots that can cater to your needs.
3. Check The Material They're Made From
Most brands usually base their prices on what the boots are made of. How the boots are made and what material they're made from are some of the most important factors to look at before purchasing your working boots. See to it that the working shoes are made from a durable material so they'd be able to last and serve their purpose, which is to give your foot optimum protection.
For heavy-duty work, choose a pair that's made of leather or rubber. If you're into lightweight shoes that are durable, a pair that's made from nylon, ethylene vinyl acetate, and thermo-polyurethane are the top choices.
Aside from the exterior characteristics of the boots, it's also essential to check the insoles. The insoles or the footbed must have the right cushioning properties and moisture management for comfortable use.
Final Thoughts
Getting the right kind of work boots completes your gear, ensuring that you're not only comfortable but also safe while doing your DIY project. There's a notion that all work boots do the same thing. Such may be true in some aspects, like enhancing your fashion and protecting your feet, but not all have the features that can cater to where you're going to use it.