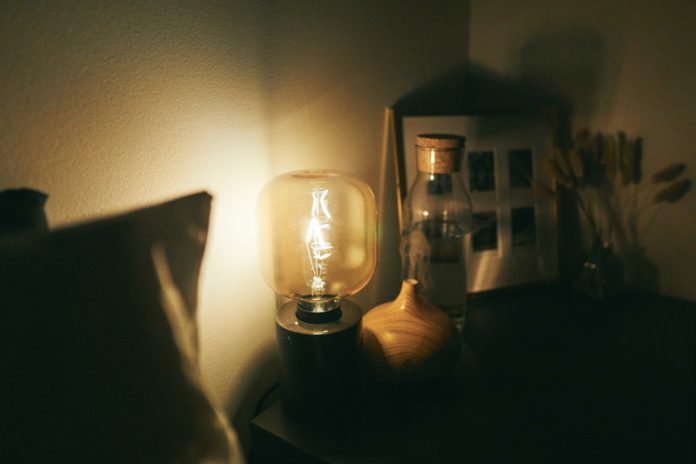 You've had a long day. Maybe you had to work lots of hours with only a fifteen-minute break, or maybe you spent all day chasing after kids and cleaning the entire house? Regardless of what you did today, we know you are exhausted. It is time for you to take some time for yourself and relax.
Shower Time
Make your way to the bathroom and rid yourself of the clothes you have been in all day. Start with a shower. Hot water relaxes the muscles after a day like this. If you're planning to soak for a while, having a diffuser nearby will make it more relaxing. You can use essential oils like Revive, candles, or stones since gemstones like howlite benefits are giving your mind peace and harmony. Grab your shampoo and scrub your hair thoroughly, including your scalp. Conditioner will replenish and untangle any knots or frizz. Rinse all of your hair well and allow your face to stay under the hot water for a few moments. The hot water will help open the pores on your face. A shower will make you feel more calm and clean.
As you get out of the shower you grab the softest, fluffiest towel you have. Dry your hair first so it does not continue to drip where you dry. Move to dry your body and finish. You extend your arm and reach for your weighted robe. This thing is heaven-sent. The soft texture immediately envelops you in its warmth. You move on to starting a skincare routine while wearing the robe.Skin Care
Your skin routine should sound similar to this: start with cleansing your skin, there are tons of sweat and dirt hiding in those pores. Cleansers that may help you are: foaming cleanser for oily skin, if your skin is more dry and sensitive you should try a hydrating cleanser. With combination skin it is best to try a hydrating cleanser before a foaming one, just to be precautious.
Next up is skin toning: it isn't always necessary and if you have to skip a step this is the one to skip. Avoid astringents when it comes to toners as they can do more harm than good. Toning the skin helps restore its pH balance.
Then, you want to apply an anti-aging cream such as a growth factor or retinol. Retinol is a vitamin A-based cream, it has been scientifically proven to help reduce the aging process and help exfoliate the skin while making skin a bit thicker. Retinol is recommended for daily use but once every two days is just fine. Though if retinol isn't for you, and your skin is more sensitive, it would be best to go with a peptide-based cream. Peptide-based creams or growth factors may be more your style.
Following the anti-aging creams, you should put on an eye cream. Like the anti-aging products, some eye creams are retinol-based as well. It is important to use eye creams to avoid puffiness and dark circles.
Lastly, you are going to want to apply a nice moisturizer. If your skin is more of an oily type then you can skip this last step if you want. Moisturizers are proven to be very effective to those with dry skin, especially in the wintertime. You want to find a moisturizing lotion or cream that best suits you. Your skin should feel much better after taking these steps.
Other
Don't forget to brush your teeth and floss. Just like your parents told you, brushing your teeth every night will keep cavities at bay, keep your breath fresh and keep your mouth healthy. Nearly half of Americans do not brush their teeth enough. Please remember to brush for at least two minutes every time you brush your teeth.
You can't forget to take your vitamins and supplements. Certain vitamins are better to take at night, which are more fat soluble. I'm sure you have heard of melatonin before. Melatonin naturally occurs in the body and can help you get more restful sleep. I bet you didn't know that taking a mitochondria targeted antioxidant before bed will have you feeling your absolute best in the morning. This supplement works by rejuvenating your body and it's cells overnight, resulting in you waking up and feeling refreshed. Antioxidants are the protectors against cell damage and oxidative stress. Kind of like having your own little ninjas around.
After you take all your necessary medications and supplements, you start to head toward your bedroom. You decide to turn on your oil diffuser to help release your favorite calming aroma. Something seems like it is missing so you grab your laptop and turn on your favorite relaxing sounds or music. You yawn as you realize what you are forgetting.
Sleep
Your COVE device, of course! You may be asking yourself "what is a COVE device?" A COVE device is a gadget that you wear. The COVE device sends small vibrations to your skin as it sits behind both ears similar to having double cochlear implants. This little gizmo helps to decrease stress and improve your sleep faster. It helps you fall asleep and stay asleep.
You finally lay down, starting to feel your body relax more and more like the smell, sounds, and feelings pull you in, each second.
The sound of calming music or rain relaxes you the more you listen to it.