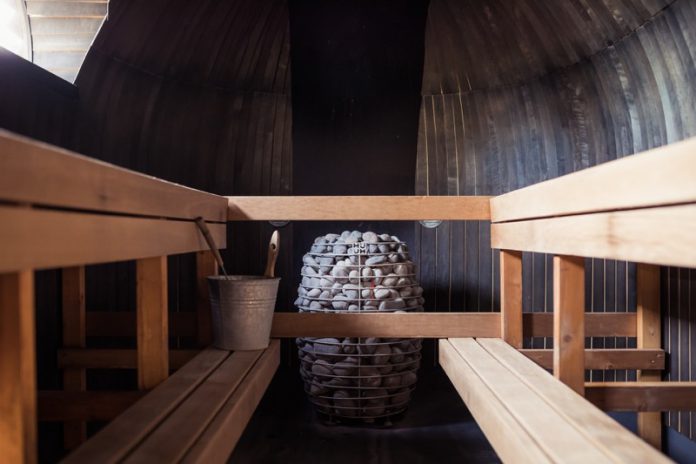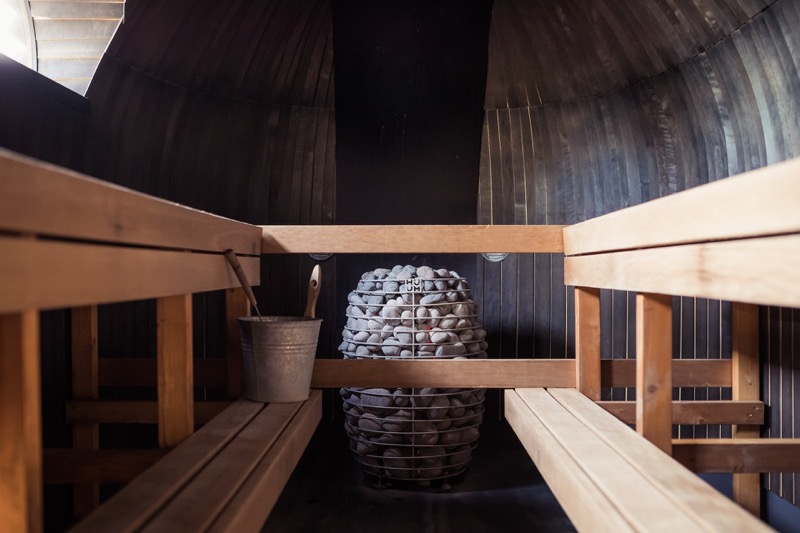 Saunas have been very popular in many countries for centuries, for example in Finland, Estonia, and Lithuania. Saunas play a very important social role here. There is no doubt that regular sauna sessions improve our health. This also relaxes the whole body. If you want to find out more about the benefits of a sauna, you've come to the right place.
Steam sauna – advantages
There are of course different types of saunas. Each offers not only a different temperature but also different humidity levels. The best known and most recommended for all beginners is the steam sauna. The expected relative humidity is up to 100% and the temperature averages 40 to 50 degrees Celsius. As a result, one can count on improving blood circulation, increasing the body's general immunity, and strengthening cardiac output. Of course, these are not all the advantages of a steam sauna. Thanks to their properties, they improve your metabolism and rid the body of all toxins. In addition, a steam sauna provides a great boost of energy and is, therefore, an excellent form of relaxation for athletes and people who value an active lifestyle. Here you will learn health benefits of sauna.
Wet sauna – advantages
A wet sauna, also known as a steam bath or Roman bath, looks a little different. In wet saunas, temperatures can reach between 70 ° C and 90 ° C. The air humidity oscillates between 25% and 39%. Such a sauna has a positive effect on the skin and reduces the overproduction of skin oils. Hot steam also makes it easier for skincare cosmetics to be absorbed by the skin. That is not all! Wet saunas are also recommended for those who suffer from respiratory diseases and rheumatic pain. Other advantages of a damp sauna are the same as those of a steam sauna, ie improved blood circulation, increased efficiency, and a guarantee of relaxation. High humidity acts as a massage on the body, reducing muscle tension and relaxing the mind.
Dry sauna – advantages
However, a dry sauna must also be considered. Since it comes from the Scandinavian countries, it is also known as the Finnish sauna. The temperature there is around 110 degrees Celsius. The humidity is only 15%. As with the saunas mentioned above, the advantages of a dry sauna include muscle relaxation and the improvement of the immune system, circulatory system, and heart function.
The Finnish sauna is also recommended for those suffering from asthma, arthritis, ankylosing spondylitis, chronic bronchitis, arterial obstruction, or angioedema. That's not all, as up to 300 calories can be burned in just one session in a dry sauna.
Infrared sauna – advantages
The situation is completely different with infrared saunas, in which thermal energy is generated through the action of infrared radiation. There is no rise in air temperature or increase in humidity. In an infrared sauna, only the temperature of the human body rises. In contrast to the saunas mentioned earlier, children and the elderly can also use infrared saunas. The health benefits of the infrared sauna don't end there. It must also be mentioned that an infrared sauna is effective in reducing the effects of stress, nervous tension, malaise, and fatigue. It is also recommended for patients who complain of back pain, discopathy, or joint degeneration. Intensive warming of the body also means that you can burn up to several hundred calories during a session in an infrared sauna cabin.
Sauna and health – is sauna healthy?
As you can see, in many cases the sauna can be very beneficial for health reasons. The aforementioned benefits relate to blood circulation, cardiac output, physical immunity, cleansing the body of toxins, improving metabolism, rheumatic diseases, joint wear, and tear, as well as relieving stress, nervous tension, fatigue, or malaise. In addition, saunas are recommended for those who suffer from excessive sweating and seborrhea.
The rapid burning of calories is appreciated by many (several hundred calories during one session), which of course has a significant impact on health. Those who want to improve the efficiency of skincare cosmetics should also make use of saunas. The warm steam cleanses the pores, making it easier to absorb lotions, masks, or other cosmetic preparations.
How often can I use saunas?
You must follow certain rules! Professionals and doctors make it clear that all saunas should be used within reasonable limits. According to the recommendations, you should limit yourself to 2 sauna sessions per week, regardless of whether it is a steam sauna, a dry sauna, a wet sauna, or an infrared sauna. Please note this with any use!
Sauna – contraindications
Despite the many benefits and beneficial effects on human health, there are some contraindications to using the sauna. Such contraindications apply to people suffering from certain diseases. Before deciding to relax in a cabin filled with steam and hot air, it is worth consulting a doctor. Who cannot use saunas? People with a cold or a high body temperature should never enter saunas. In such cases, sauna steam tends to make the illness worse. This, in turn, can lead to irreversible physical stress.
The sauna ban also applies to people with blood circulation problems. Such people can often experience dehydration, water and electrolyte disturbances, and a sudden drop in blood pressure. This is because we are exposed to increased sweat secretion and faster exhalation in a sauna. As a result, a sick person's circulatory system is significantly overloaded, which in turn can lead to fainting, strokes, and even cardiac arrest.
The contraindications also apply to menstruating women. Then the body is severely weakened and very susceptible to infection. The same goes for pregnant women. In addition, too high a temperature lowers blood pressure and limits blood flow to the baby. Doctors argue that going to the sauna during pregnancy can lead to birth defects.
What are the benefits of going to the sauna after a workout?
Saunas are available to customers in many fitness clubs. You might think that you could relax and rest immediately after a workout. But nothing could be more wrong! Given the high temperature and humidity in the cabin, our bodies are exposed to sweating, electrolyte, and water loss. The heart, on the other hand, works at a speed of up to 140-160 beats per minute, which leads to rapid fatigue. This leads to a considerable weakening of the body. Therefore, before entering the sauna, we should return to normal body temperature, calm the heart and balance our breathing. Otherwise, we are exposed to overheating of the body, fainting, and in extreme cases even a heart attack. That is why the cases described only concern the time from a few minutes to several hours after training. This is how much the body needs to get back to normal. After this time, it is safe to use the sauna – provided that there are no health contraindications.
Sauna benefits – summary
So we already know the advantages of a sauna. Health and relaxation are of course the main benefits. Thanks to the wide range of options, ie steam sauna, dry sauna, wet sauna, or infrared sauna, you can now choose according to your needs. However, to ensure that our health does not suffer as a result, we recommend consulting a doctor before using the sauna for the first time.