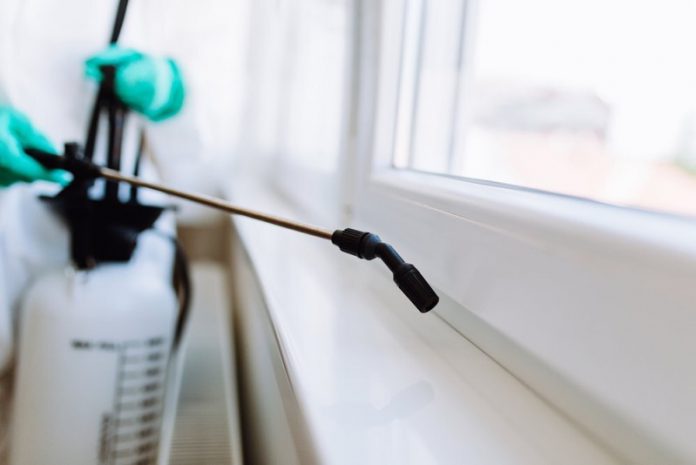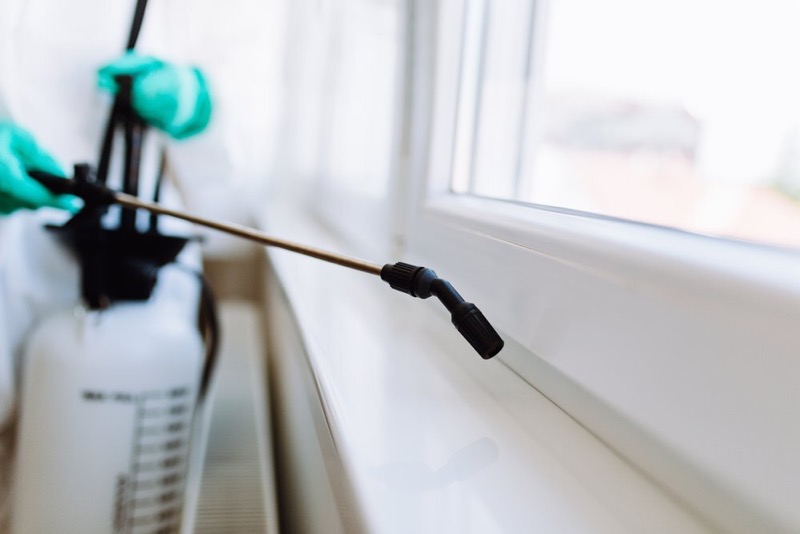 Pests such as ants, termites, cockroaches, lizards, rodents etc. inhabit houses that are unclean. They thrive on moisture and the food crumbs that carelessly get strewn and unpicked around the house. Pests also disturb the hygiene of the house. They cause stress among the residents of the house. Pests like bed bugs, silverfish and dust mites destroy the peaceful sleep of people. They also destroy the beddings and infest them with their larvae and eggs. Pests in commercial properties destroy the reputation of the business and also its standing in the market. Pests in the offices and industrial establishments can not only destroy the furniture and fixtures of everyday use but also the important files, papers and documents of the business. The productivity of the employees is at risk too thus also destroying the financial power too.
Pest control is a necessary maintenance activity your house and workplace requires on a routine basis as it is humanly impossible to keep a tab on every corner of the house for checking pest infestation. Hiring a professional pest control agency becomes necessary in order to have a long-term solution for your pest problem. Pest control companies in Melbourne these days also provide same day pest control services to its customers. Here are some pointers that would assist you in your search for a dependable pest control service in your suburb:
Be smart and choose a pest controller with certifications and licenses!
All pest control companies have been made mandatory to have important licensing and certifications to conduct pest control operations. The company you choose also should have the requisite licenses in place for handling and applying pest control chemicals. It pays to find out whether the pest control technicians and their assistants are licensed too. Neglecting this point can have serious health repercussions and your house also would be at risk.
Certifications and alliances are also important. Pest control providers in Australia are required to have certifications from Australian Environmental Pest Managers Association (AEPMA), and Hazard Analysis and Critical Control Point (HACCP). Feel free to ask your pest control service providers how many years have they been in the business and whether they have the required licenses to run the business. Look for excellence and worth.
Transparency and warranties
Before booking a pest control treatment from a service provider you need to know what would be the pre and post-treatment actions to be done, if they provide any warranty or rework facility and if they have a customer service team to approach in case of any issue. If the company does not furnish these details it is best not to hire them for your pest control job. Also you need to ask if the chemicals they use would cause any allergies or reactions in you, your pets and family members. Asking the pertinent questions during the enquiry is a must to be able to get out the correct information.
Insurance and damage cover
Accidents are bound to happen and they happen when they are least expected. Any pest control company can make a mistake or have a misjudgement while performing the pest control. However, it is important to know beforehand if they have the insurance coverage. It is also essential to know how they manage the damage caused to the property or belongings in event of such a happening. It is wise to consider this point when you are hiring someone for Commercial pest control Melbourne. If the company does not have proper licensing, they may as well be inefficient in pest extermination methods and techniques.
Experience
The more years the pest control company has been in business, the better. Perform a detailed online and offline research before finalizing a pest control business. It is a bad idea to find and hire someone who has been into this field for only a few months. Also checking if they provide same day pest control services in Melbourne is helpful if you are short on time. Experienced pest control providers and technicians mean they would use all chemicals and agents judiciously. They also know their proportions and usage conditions well in correct quantities. Improper quantities may disturb the health of your family and pets if any.
Check for reviews
Check whether the pest control company you are in talks with has a website of their own. Also it makes sense to check for the reviews left for them by customers on social networking sites and google maps. It is impossible not to find genuine reviews on these platforms as they cannot be really controlled by the pest control company owners.
Cost of treatment
Every property holder would love it if they have to spend a minimum amount on pest control services they hire for their business or home. However, it needs to be noted that if you find someone providing these services at lowest costs then you need to steer clear of them. Companies making such claims are spurious and deceptive. If the cost is way too less than the other pest control service providers there is a possibility that they are using the least effective and useful chemicals for pest control. As a result, the pests do not completely get destroyed and keep recurring. When pest control companies advertise their services at low costs it could also mean their teams are neither highly skilled nor qualified for the job.
Read the terms and conditions
Make sure to read the terms and conditions presented by any pest control company that you would finalize. Check and ensure that your desired service has been covered and included in the contract before signing. Always ensure you get a written contract from their end.
Residents in Australia have plenty of choices when it comes to choosing a pest control company for resolving the pest issue in their residential or commercial property. However, it is important to conduct sufficient ground research before finalizing one.