Summer is upon us, so now is the perfect time to take advantage of the warm weather and create that perfect backyard oasis that you've been dreaming of. Not only are building conditions in their prime, without snow or cold weather in sight, but you get to bask in the fruits of your labour as soon as the project is complete. From backyard barbecues and dinner parties to devouring that new summer read, the possibilities of how you can spend your time outdoors are endless. Therefore, there's no reason not to finally take on that outdoor project you've been putting off.
Building a deck is an integral part of any backyard renovation. In addition to providing additional living space, they also allow you to add some glamour and personality to your backyard space as you bring your own personal style to its design. So if you're taking the time to build a brag-worthy deck, it only makes sense that you would want the best materials and pieces, ensuring luxury and durability.
Therefore, when it comes to your deck railings, custom railings are an incredibly attractive option. With so many options available, they're the perfect way to bring your project together. But some may warn you against buying custom railings from a big box retailer. Why is that? Let's explore why custom deck railings should be purchased from specialty companies, such as McLean Railings, instead.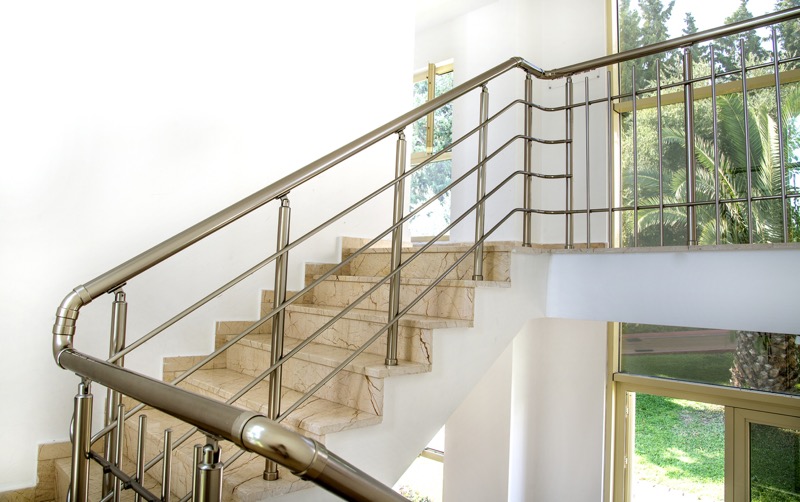 Colour Options
When it comes to custom deck railings, one of the many benefits is that you have unlimited colour options. This allows you to choose a colour that matches both your home's siding and your backyard's design. Meanwhile, big box retailers are limited in the colours that they can provide, as they need to have their deck railings ready to be sold and delivered at a moment's notice.
Versatility and Ratings
The idea of ordering anything custom-made is that it perfectly fits your space, regardless of where it is or how big or complex the area is. Custom railings are rated for residential, commercial, and multi-family use. Custom builders understand that each property is unique and the mentality of one-size-fits-all can't apply to every home or commercial space. That's why they take the time to create a railing that makes practical sense for each property. Additionally, each individual custom railing is engineer-tested and building code compliant, allowing you to feel safe and confident in your choice.
Big box retailers are not able to offer these same assurances. Their products are often limited to residential properties, and because they are mass-produced, they are unable to guarantee that each deck railing is code compliant.
Choice
You're paying for a custom build, so why not have a deck railing that takes advantage of that fact? When it comes to glass deck railings, you can choose how thick you want the tempered glass to be, as well as whether you want it to be tinted or obscure. Additionally, you can determine the shape and size of the posts, allowing the finished product to have the aesthetic you were looking for.
Big box retailers can only provide pickets and posts in limited sizes, while their one type of glass is only available in select sizes.
Installation
By turning to a custom deck railing company, all you have to do is sit back and relax when it comes time for installation. The builders' in-depth knowledge of their product allows them to construct your deck railing with efficiency and accuracy, while also removing any risk that comes with you tackling the project yourself.
Big box suppliers, meanwhile, aren't often synonymous with simplicity. It often feels that you are battling with endless screws and brackets as you attempt to install your deck railing securely.
You deserve to splurge on luxury every now and then. Make your deck project simpler by choosing custom railings from a specialty store.