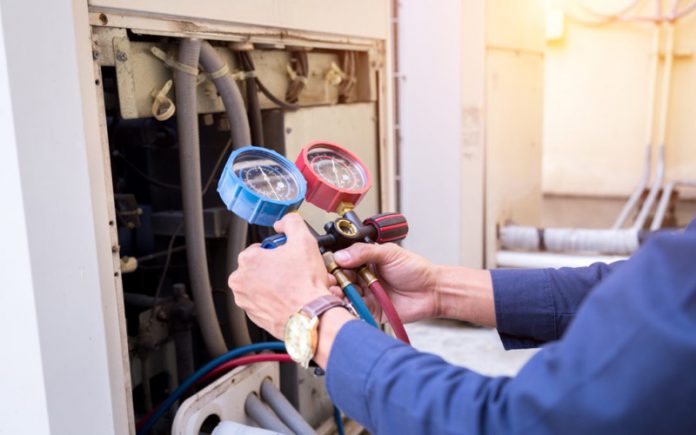 In the past, HVAC systems were only thought to be a part of industries and for those wealthy professionals who were able to pay for this system. However, nowadays, ask any hvac company, and they would describe to you how this system has become almost a generic term for air conditioning.
But the main question to ponder here is what these HVAC systems are, and how exactly they work as a better air control unit. So, to find out about this and clear out your confusion, scoop in more below:
What Is HVAC
The t6erm HVAC stands for heating, ventilation, and air conditioning, which is responsible for the cooling or heating of a certain place. In simple words, the HVAC system is basically a source of ventilation of a building by allowing the area to properly ventilate air and reduce the moisture in the air.
These units come in a number of different sizes and shapes depending on their design. The benefits that come with all this variety of systems depend on the space and location that they are being installed and used in.
Generally, an average HVAC system might include the combination of these units:
Air conditioning units
Moisture and duct vents
Boilers
However, it is to remember that not all HVAC units are similar to air conditioning units, even though the air conditioning systems are also a part of these huge systems. These are the comfort units that are used to improve the air quality in indoor locations and are used as air filtration as well as thermostats systems.
How HVAC Systems Work
You can observe some of the HVAC systems that might have components that would be operated independently of each other. However, the most common types of HVAC systems are the ones in which the components of the unit usually work alongside the other parts as well.
This type of HVAC is generally known as combined systems, and these units might also include both air conditioning systems as well as a central heating system. But one thing that you would need to know is that your HVAC systems are more than just a mere convenient way t0 cool down or warm a certain place or area.
Contrary to what most people think, these are basically a way to fully transform the air quality of your indoor locations and to build a comfortable atmosphere for everyone who is inside. The HVAC systems are mostly available in a number of different varieties, but at their core, they all are still based on the exact same important build concepts of the unit. These systems are used to source the fresh air from outside to indoor in order to improve the air quality, and this process is known as ventilation.
HVAC Services
Getting the HVAC services would include the installation, construction, and servicing of the cooling, ventilating as well as heating systems along with their types of equipment.
These services are done in order ro organize the regulation of the indoor temperature of a building or a certain place with the help of using either cooling or heating systems, ceiling or wall ducting, or any other type of HVAC technology.
The many different types of these services are:
HVAC troubleshooting
HVAC repair
HVAC maintenance
HVAC ductwork
All these services are done to keep the equipment of this system running properly as well as on its maximum efficiency without it being stopped or getting stuck. In addition to that, these services can be easily carried out by a well-trained and expert HVAC technician who has had successful work in repairing these systems in the past as well.